Release Notes
Release: VOLAVERUNT
Date: February 25th, 2022
Mastered By: Harris Newman
Artwork By: Louis-Alexandre Beauregard
There was once a time when I was so overwhelmed with ambient and modern classical music that I started to doubt that there were other genres out there. I then spent a considerable amount of time "clawing" back out of the vortex to keep up and stay current with the music that I love. Add to that the wonderful solitary confinement of our current predicament and the music just pulled me down into the vortex of woe. And yet, there were times when I used to play drill'n'bass, glitchcore and post-rock. Not that post-rock is exactly the right remedy to lift up one's spirits, but it does seem to offer for me "something else". And so when I stumbled upon this new album from the Parisian new band Bank Myna, I sort of became rejuvenated, in a manner of speaking, even if their music was not for the light-hearted. It was a new kind of doom – dark, delicious, and full of dynamics – instantly reminding me of that Godspeed You! Black Emperor vibe, the sounds of which intersect very well with the ambient and drone scenes. And today I am happy to share with you an exclusive premiere of a video [assembled from archival material by the band's bassist, Daniel Machón] that goes so well for their opening track, "narrating an introspective and cathartic journey within a troubled subconscious". Post-apocalyptic, you wonder? No more! This is present apocalyptic music.
Among a mystical voice and droning soundscapes, Bank Myna's music offers free structures within which the sounds are ample, deep and the play on textures permanent. Ecstatic vocals lead the way to slow movements before letting the sound space tear up under bass and guitar feedback. Progressive, intense, torn between shadow and light, the Parisian ensemble likes to give breadth and power to its compositions in an abrasive and instinctive live act, oscillating from flutterings imposed by drone sounds to dazzling noise and heavy rock explosions.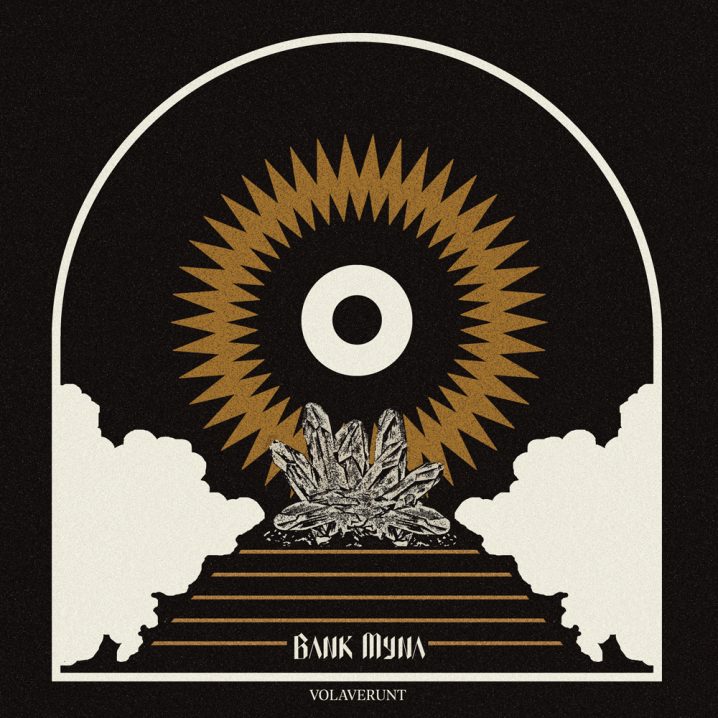 Released simultaneously on five labels (Araki records, A la dérive records (CA), Stellar Frequencies, Duality records, Cold Dark Matter records), the debut full-length VOLAVERUNT is out on February 25th, and I highly recommend it for GSY!BE, Anna Von Hausswolff, and Swans.