Yuting Wu
Mindtrick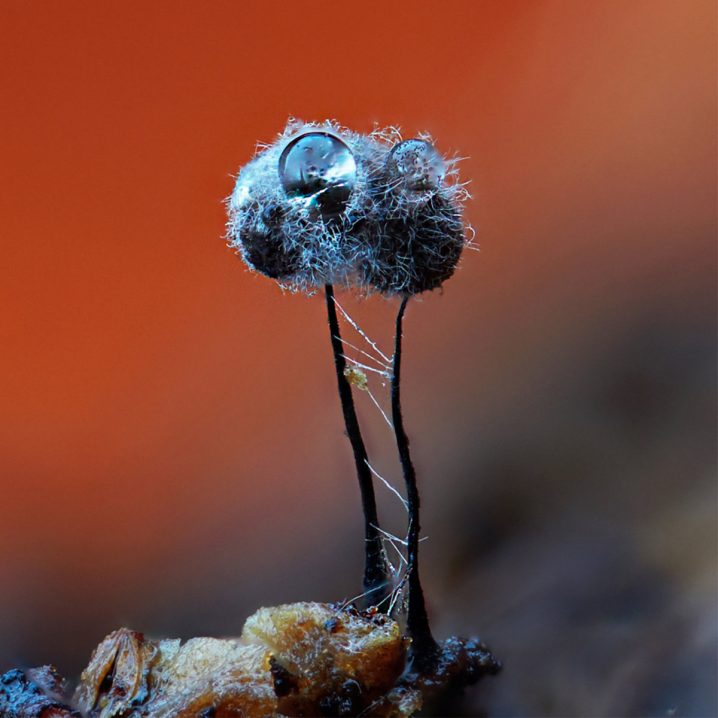 I've been missing some glitch in my life for a while. That type of dark, crunchy, and jittery manipulation, which somehow makes sense in the back of my brain, without being too noisy, abstract, and disorienting. Thankfully a surprising five-track EP comes from Manchester-based First Light Records, which is also the home for a mysterious Yuting Wu. "Audibly informed by her background in electroacoustic composition, Mindtrick sees Yuting step outside her formal training and into an exhilarating sonic landscape that is as intricately detailed as it is bold and expansive." Not much is shared with us about this enigmatic artist. I am not suspecting that it's purposely veiled, but I wouldn't be surprised if later we find out that there is some trickery here. It's just that good! This cryptic record features some pretty advanced sound design, covering all aspects of production and could easily withstand comparisons with some of the more seasoned artists, like Richard Devine. Take, for example, the track on the release, simply titled "N" – the distorted deconstructed drops sound like they belong in the room void of light where Autechre constructs newly improvised coils. Deep and cavernous reverb is used accordingly to shape and carve out hallow space. The rhythm is structured, quantized and then shifted to drop on the bars aligned to the beat. The digitally manipulated warps of the percussive instruments, which sometimes sound as if they've been chewed-up with generous amounts of granular processing, are supported by lush atmospheres and rich textures, which, although do not sound completely nebulous, are nevertheless constantly morphing into erected forms from Yuting's mind to yours. The EP is a bit under 14-minutes in length, which makes me keep playing it on repeat. Definitely check this one out while I'll keep my eye on any further developments in hopes of a full-length release. Awaiting more!
Skee Mask
Pool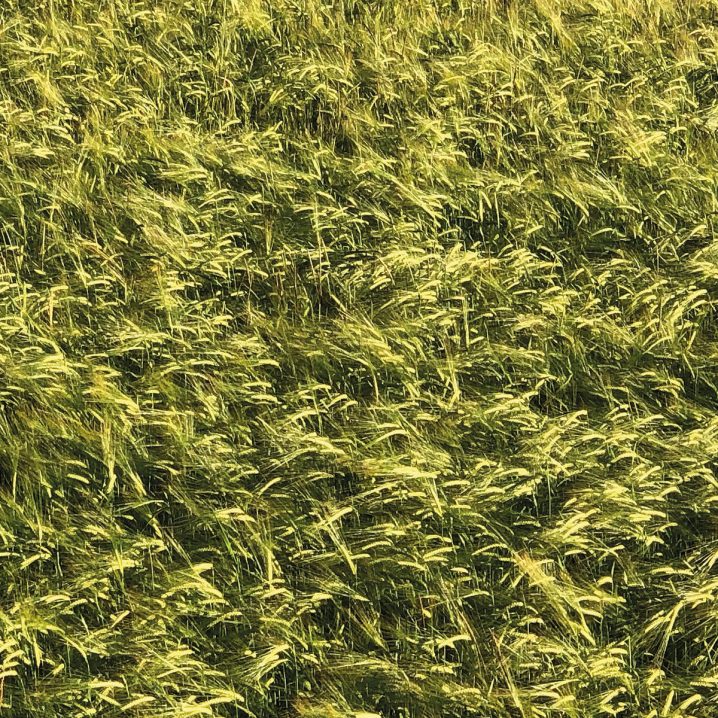 Just like Skee Mask's previous releases for the Munich-based label, Ilian Tape, his third full length, titled Pool, comes with no background information, no particular announcement, and no extravagant proclaims, leaving the diehard fans and those "in-the-know" hungrily consuming every droplet. In fact, by the time I turned around to even mention this release in my OUT TODAY column, the 3×12″ 180g vinyl was already marked "Sold Out" on the label's Bandcamp page, with promises of more to come. The only honest words I've found about the 18 tasty pieces essentially have branded these as "just a continuation of things that have been done before and that will be done in the future." And that's exactly what I want because the "things that have been done before" have very much appealed to these discerning ears. "The plan is that there is no plan," says Bryan Müller of this project, building upon the atmospheric, glitchy, and very much intelligent design that he has flogged into our ears three years earlier, with Compro (Ilian Tape, 2018), landing on many "best of the year" lists, including, of course, my very own. But while Müller humbly brushes off these compositions as simply "tracks about distinct moods, patterns and the pure joy of creation itself," he should accept the fact that there is a pure joy in experiencing his creations. Listening in passive or an active mode, one can unravel deep and forward-thinking sound design, of twisting textures, sweeping swirls, and rolling rhythms, programmed by hand or with the help of generative algorithms, but always neatly wrapped and folded into a perfect structure of a track – one that is as absorbing in all of its sonic intrigues as it is simply listenable with all it has to offer. If IDM lives on, at least in the incarnation of the post-analogue, machine-evolving, sprouting vast AI, then it lives on in Skee Mask as a human art form. Highly recommended!
Squarepusher
Feed Me Weird Things (Remastered)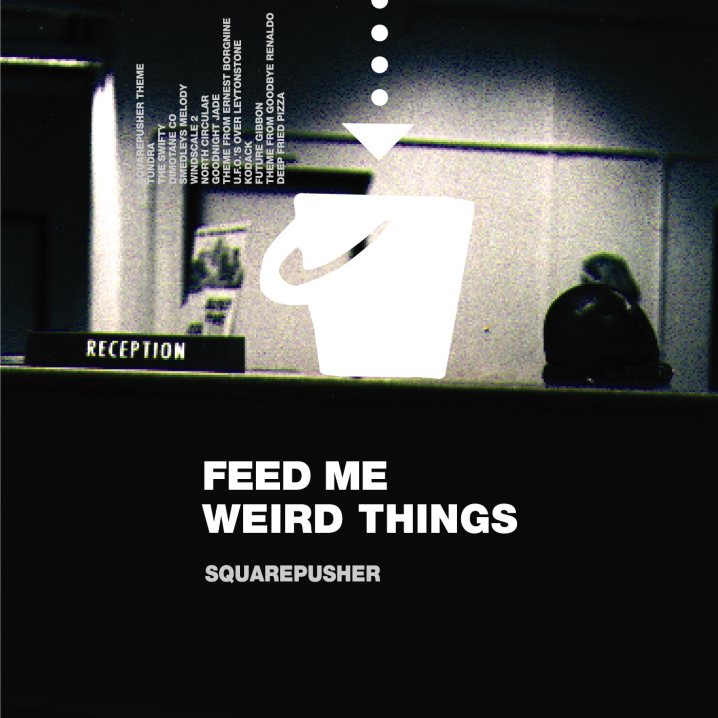 Originally released on Richard D. James and Grant Wilson-Claridge's now-legendary Rephlex imprint out of Cornwall in England, as its official 37th catalogue entry back on June 3rd, 1996, this debut by the Essex-born English musician and bass player, Tom Jenkinson (older brother of Andy Jenkinson aka Ceephax Acid Crew) was slotted somewhere in between the acid, drill'n'bass, and jungle shelves of underground independent record shops. Now, 25 years later, with the help of the genre-propelling Warp Records [which saw the genius in Jenkinson and promptly signed him to the label], the remastered record (from the original DATs) is available again as a deluxe package of 2×12″ clear records, a bonus 10″ with 2 rare tracks, and a 16-page booklet with personal photographs, various ephemera, and an extensive track-by-track candid commentary by Jenkinson himself.  It is also available for the first time on all your favourite digital platforms (but please stream in HD). What's amazing is how well the musicality, the composition style, and the advanced production techniques of the time still hold up to this very day. I feel like I've been listening to Squarepusher since the beginning, but going back to Feed Me Weird Things Again is just as fresh as the very first replay of a favourite jazz record on a brand new upgraded HiFi (that would be Miles Davis' Kind Of Blue). My jazz reference is not for nought – Jenkinson's virtuoso bass playing is showcased on many tracks alongside complex rhythms, at first seemingly chaotic, but later, very much deliberately glitched, to create a masterclass in sonic and percussive variations in the way that jazz musicians would explore a modal scale. "The Squarepusher is someone who wonders what the holes of a flute sound like without the flute," writes James himself on the original liner notes [credited as 'PRichard.D.Jams'], "Sound like sound never sounded before, Richard Rodgers and Julie Andrews gave us the Sound of music, John Cage and Simon and Garfunkel gave us the Sound of silence and now the Squarepusher gives us the SOUND of SOUND." And I swear, if Feed Me Weird Things came out for the first time on Warp this very summer, I would have praised it just as much, and possibly a little more, for it would still feel fresh and new among the stamped-out volume-chasing music.