Release Notes
Label: Erased Tapes
Release: Bird Ambience
Date: May 28, 2021
Mastered By: Zino Mikorey
Press Photo By: Özge Cöne
Japanese vibraphonist, multi-percussionist and composer Masayoshi Fujita was first introduced to these ears when he collaborated with Jan Jelinek on music released on the latter's own label, Fatiche (see this 2013 review of their Do You Know Otahiti? 12-inch). In 2015, Fujita released Apologues on the celebrated Erased Tapes Records, returning this year with his new for the label, titled Bird Ambience. Besides the appearance of his signature instrument, Fujita combines elements of synthesizers, analogue tape, and marimba (alongside drums and other percussion instruments) to capture the magical moments during controlled improvisation sessions. "The way of playing the marimba is similar to the vibraphone, so it was kind of a natural development for me and easier to start with, yet it sounds very different", explains Fujita. "The marimba bars are made with wood and it has a wider range than the vibraphone, which gives me a bigger sound palette with more possibilities. I play the instrument with bows and mallets, and sometimes manipulate it with effects." On the piece which I am premiering for you today, Fujita constructs a swirling palette of sonically rich, resonating rhythms that dance in a dizzyingly beautiful kaleidoscope of aural droplets, producing synaptic sparkles as the mallets land on the bars.
When I was working on Bird Ambience, I had this very strong but blurred image in my mind that I wanted to capture, but had to find the right sounds. It was like when you try to remember a dream you just had, but it falls away and disappears.

— Masayoshi Fujita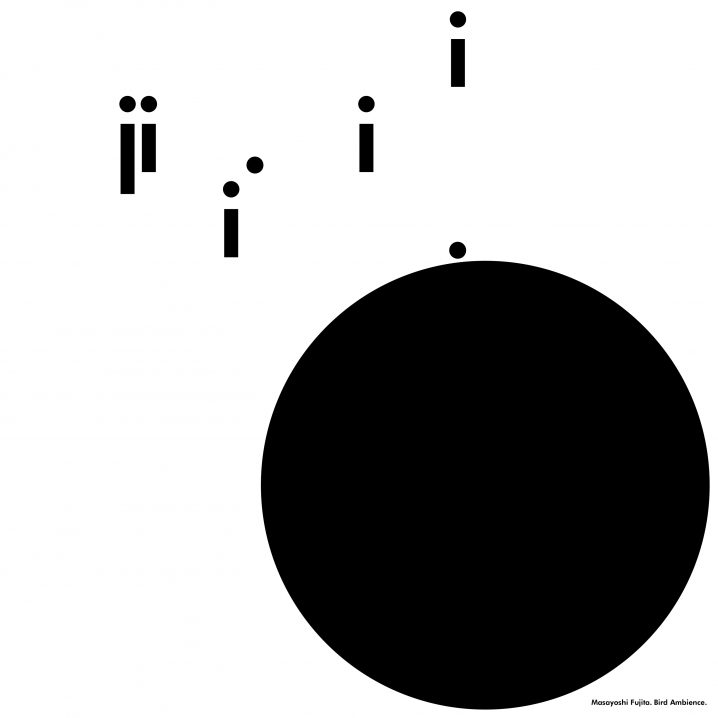 The full album is out on May 28th, available on a limited edition clear double vinyl in a debossed sleeve, as well as a black 12″, CD, and, of course, digital download. You should also check out this stunning music video for the lead single, "Thunder" inspired by Anna Akhmatova's poem You Will Hear Thunder and shot in by Ryo Noda in the mountainscapes that surround Fujita's new life in Hyogo, rural Japan.