Release Notes
Label: Subtempo
Release: Enveleau
Date: April 30, 2021
Mastered By: Heba Kadry
Artwork By: J. Robert Moss
Honestly, I wasn't even going to publish anything today. I feel like I've been bombarding you with so much music lately that you all may just start ignoring my posts. But, at least, I hope that it's all good! Like this wonderful piece, captured in a live performance by Matt Robertson, which I couldn't resist and not share. Ever since the lockdown began, I've finally taken the plunge into the magical world of synthesis. My excuse until now has been a lack of free time. Well, now I had no excuse. In the process, my personal studio grew ten-fold, and I spend many long hours learning and playing with gear (I hope that you noticed some of my synth reviews). I've also realized that, unlike decades ago, much more content was being put out on YouTube, which I have hungrily consumed when studying synths and techniques. Still, to my dismay, a lot of [modular] synth live performances featured bleeps and bloops that were a bit less than inspiring, and so it's nice to be able and share this awesome new track by Robertson playing with Juno 60, Hydrasynth [I have the desktop version!], and Elektron's RYTM. Although Robertson may be a new name to your ears, this grammy-nominated British (and Canadian-based) musician's CV extends to being a music director for artists like Björk, Arca, Anohni, The Cinematic Orchestra, and more – an element in his beautifully produced pieces that share melodic progressions with intricate rhythms that you may pick up on when playing in full. This piece is taken off his upcoming fourth studio album, titled Enveleau, released on Subtempo later this week.
Enveleau is a word I am taking to mean a sense of envelopment in your surroundings, and trying to take some comfort in that. In a sense, gratitude. 2020 was a really challenging year for everyone. I think I found a sense of ease by concentrating on my family and getting outside if I could. The name also has a lot to do with water and how it flows along the easiest path. The cover is a photo of an area near where I live, and it really captures a sense of the stillness that I have been trying to find within the craziness of the last year. We are surrounded by news of pandemic and politics, and it can be really difficult to find stillness within that.

— Matt Robertson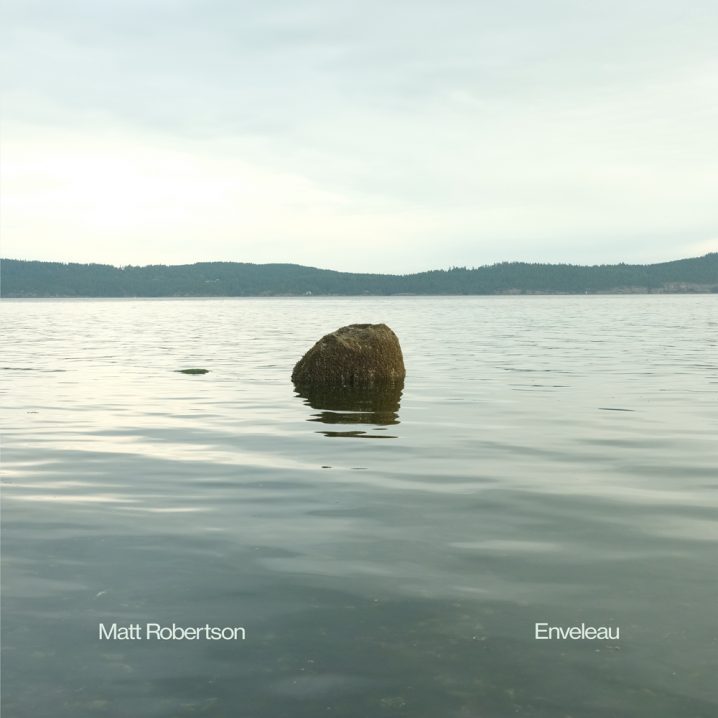 I love how the sonics of some records immediately put the listener in a comfortable space, just from the sound of an opening chord, you can be placed in a space and time. I am trying to achieve something similar to this. Really concentrating on what the sounds make you feel, as a separate thing to what the harmony and the pitch make you feel. I have also used a lot of different kinds of noise in the record, mostly from recordings I made outside. Also, some textural nature sounds which are wrapped into some of the drum sounds. I really like this approach as for me it gives everything a sense of place.
The record is out this Friday, April 30th, on digital platforms ad 140g black vinyl. Recommended for fans of Jon Hopkins, Throwing Snow, Rival Consoles, Christian Löffler and Gidge.