Release Notes
Label: Manners McDade
Release: Songs of Possibility
Date: July 2nd, 2021
Reading Frances Shelley's biographical story, you can't help but feel inspired. Now, in her early 70s, this neo-classical pianist's and composer's roots go back to being a rebel and a romantic from a very young age. "I can tell many tales from my days as a wild child in 60s London; from working with David and Angie Bowie in the early 70s, the 10 years I spent travelling the world as a fashion model followed by a life-changing stint in rehab in 1981 (before it became fashionable!)" she jokes. "To being a single mother and starting a successful event business in my home." A decade ago, Shelley decided to pursue her passion for music, and now, multiple years and self-released albums later, she's been signed to Manners McDade, the composer agency and publishing house for Nils Frahm, Caitlyn Aurelia Smith, Poppy Ackroyd. Shelley captures the stories of her eventful life through beautifully layered keys, gently orchestrated arrangements, and carefully measured dose of electronic post-processing, to create atmospheres that swoop in with warm winds of her sonic valley and raise your spirits to fantastic heights. The eleven pieces on her upcoming album, Songs Of Possibility, are also influenced by the events of the last year, "travelling through realms of regret, grief and loss, towards optimism and a sense of excitement for living." In these unprecedented times, we've all found a moment to ask ourselves of 'what it is,' and more importantly of 'what can be'. In this reflection, we'll find a new way to begin. In Shelley's case, it is a dream of music.
As an animist I consider all living creatures our equals, living, breathing, hoping, racing with life, we all want to belong. Last December while finishing the track I had this amazing experience. I had been thinking a lot about horses, and one freezing winter afternoon while visiting my sick sister in Gloucestershire I walked up this wild hill, a place I used to ride as a child. There are some wild ponies up there but normally they are quite shy and you never get close. Standing there as the sun went down I suddenly heard galloping hooves and saw 6 or 7 of them running straight towards me. They literally galloped in a circle right around me and off again, all shaggy and unkempt and racing with life, and (it seemed to me) a glorious sense of belonging, of being in a herd, a family.

— Frances Shelley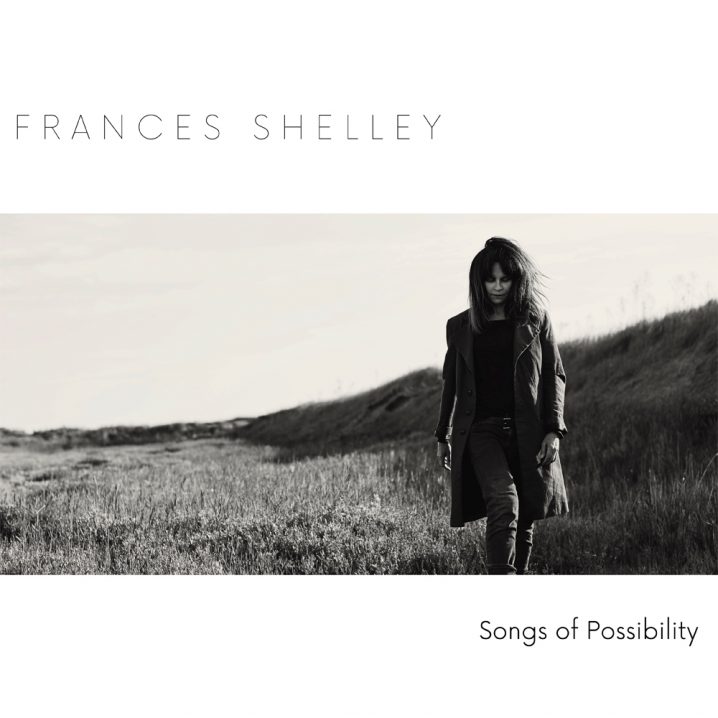 The album, Songs of Possibility is due out on July 2nd, 2021! Meanwhile, you can check out her past releases on Bandcamp… Stay tuned!