Release Notes
Label: Denovali
Release: Daear
Date: April 30, 2021
Today I'm visiting with one of my favourite German labels, Denovali Records, which I've been a fan of since its inception, back in 2005. The imprint publishes in a variety of genres, from ambient to post-industrial to modern composition to post-rock and jazz. But the aesthetic of releases is consistent in their mood, their atmospheres and cinematic sense. I can't even begin to highlight its roster, but names like Subheim, The Kilimanjaro Darkjazz Ensemble, Dictaphone, and Bersarin Quartett should speak for themselves. I regrettably admit that somehow I missed LTO's debut for the label, Déjà Rêvé (2018), but I've caught his Storybook (2017) released on Injazero [and we're now label mates!]. This sophomore offering, titled Daear, is a darker post-apocalyptic legend, with remnants of electronic and orchestral percussion, sweeping synth pads ala "Blade Runner", and heavily processed piano. The result is a culmination of imagined landscapes, impregnated with folklore and mythology, observed through the lens of cosmic travels, zoomed in and out of sonic space. "Both images of enchanted forests battling enraged giants from the underworld and unimaginably hostile planetary events guide this work of great magnitude." It's a gorgeous soundtrack for these uncertain times, and I enjoyed its mystic story.
In 'Daear', LTO explores an expansive sound pallet of swelling synths and noise, ambiguous string instruments, thunderous percussion, unearthly voices and his signature sound the piano, mostly processed beyond recognition. The result is a mysterious and deeply textured journey that could be set in both the distant past and uncertain future, on this planet or beyond.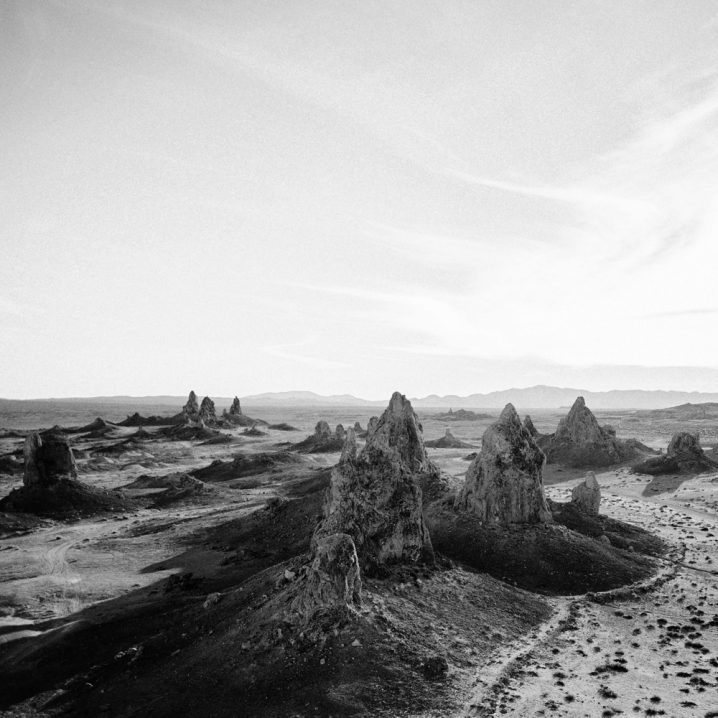 The album is available on digital, CD and vinyl (there are the black and silver versions), out on April 30th and available for pre-order. Recommended for fans of an interplanetary voyage from the likes of Ben Chatwin, 36, Ben Lukas Boysen, Roly Porter and Ital Tek.