Release Notes
Release: 2 Years Stranger
Date: November 20th
Mastered By: Freddie Prest
Artwork By: SABR Mask by Tim Hamilton
I've got a brand new name to introduce you to today. Well, perhaps a new name to our "scene" with this debut self-release, titled 2 Years Stranger, but not necessarily a new name to composition. This Bristol-based classical electronic musician has been working on film scores [see, for example, the soundtrack to Douglas King's dark comedy, Do No Harm; and the score to Alexander Klaus' indie drama, STATIC], documentaries, operas, stage and dance pieces. Alexandra Hamilton-Ayres even studied continuous music for piano with Lubomyr Melnyk and has performed at festivals alongside artists such as Talvin Singh, Gabríel Ólafs, and Throwing Snow. Listening to her compositions on the debut confirms her well-deserved spot on these pages – if anything, I am surprised we haven't heard of her before. Perhaps the reasons for this introspective, somber, and melancholy first release lie in the events surrounding the last two years of her life. "In 2017, much like so many of us in 2020, Alexandra Hamilton-Ayres found herself in limbo. Her dad had fallen ill with ARDS, a severe type of respiratory failure, and sepsis. As a result, he was induced into a coma, to arrest the immediate failure of his organs. Alexandra found herself alone in her family home, her dad suspended in a state between life and death in France, surrounded by his possessions and a lot of time to ruminate on the fragility of life." The resulting rollercoaster of feelings was poured into the album, where pure emotion is expressed through sound devoid of words.
Today I am premiering a track called "Dance," which captures an interplay between organic piano keys and synthetic atmospheric treatments, "telling the story of the freedom Alexandra found through reconnecting with her passion for contemporary dance, after being encouraged by her friends to join them for a show." It's a complex, soul-stirring, non-mechanical and beautifully executed polyphonic piece, which is only surmounted by its place on the entire album.
Movement relieves the inner tension. Focusing on your body makes your mind feel free. You reconnect with yourself and through that connect with other people.

Alexandra Hamilton-Ayres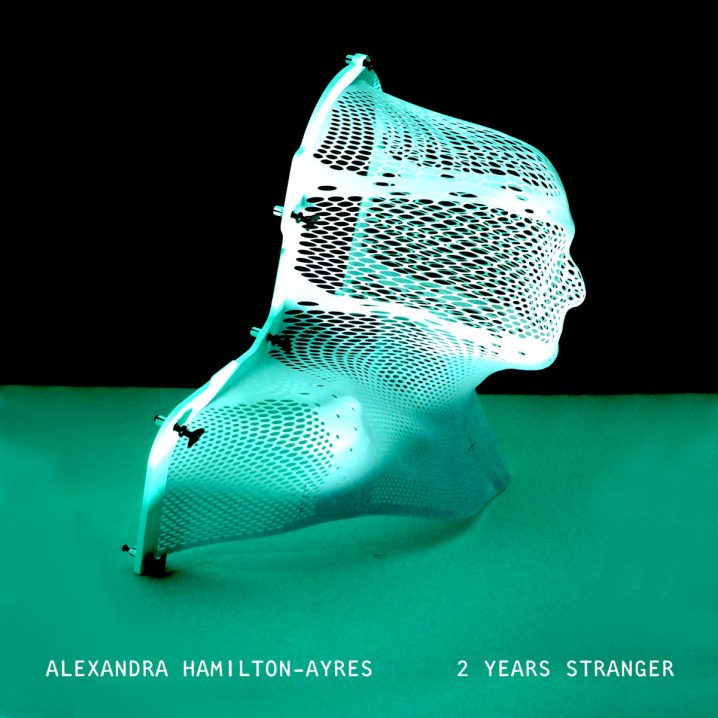 The album cover depicts a still-life portrait of her father's SABR treatment mask taken by himself – "a fitting emblem of resilience." Once again, 2 Years Stranger comes out on November 20th, as a digital release and vinyl!