Egopusher
Beyond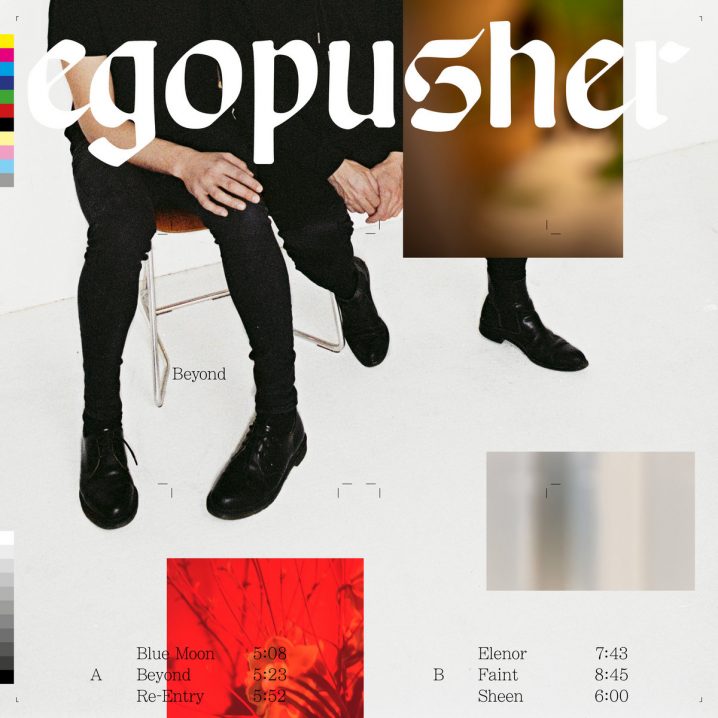 Egopusher is a Swiss duo of drummer/producer Alessandro Giannelli and violinist Tobias Preisig. This collaboration and their individual solo projects are new to these pages, but the sound immediately falls within my beloved genres that combine contemporary electronica with that of modern classical sound by focusing on pleasant harmonies, upbeat rhythms, and memorable melodies. I suspect that Presig's classical training and his membership in various orchestras, ensembles, and quartets have something to do with that (not to say that Giannelli's contributions are any less musical). The act immediately reminds me of the celebrated Kiasmos project that brought together Janus Rasmussen and Ólafur Arnalds for a minimal tech-house take on a neo-classical sound (see the debut, Kiasmos on Erased Tapes in 2014). It also has a flavor of production qualities from the likes of Rival Consoles, Moderat, and Christian Löffler, all of whom I really like. In the case of Egopusher, the prominent acoustic instrument is, of course, the violin. And with its soaring flight and gentle sail, the duo creates wide-angle atmospherics among the deep-bass gated beats and cinematic electronics. "In terms of the implied poetry of paintings set in motion, the warm, saturated colors, the depth, and detail of the sonic image, and the ease with which elements of classicism are combined with retro-sci-fi aesthetics – this material brings to mind a 70mm print of 2001: A Space Odyssey." And although some of the words from the duo's quotes in the press release reference a scientific trip, I tend to think that their music of the future is already here, in the present, perfect for right now. This is a great album for your reset weekend, distant car ride, or a solo dance night in your home. At least until we're back "together," you can enjoy this knowing that I'm dancing too. Released on a Zurich-based Quiet Love imprint, which I'll be checking out some more. My favorite track on here is "Sheen"!
Christian Löffler
Lys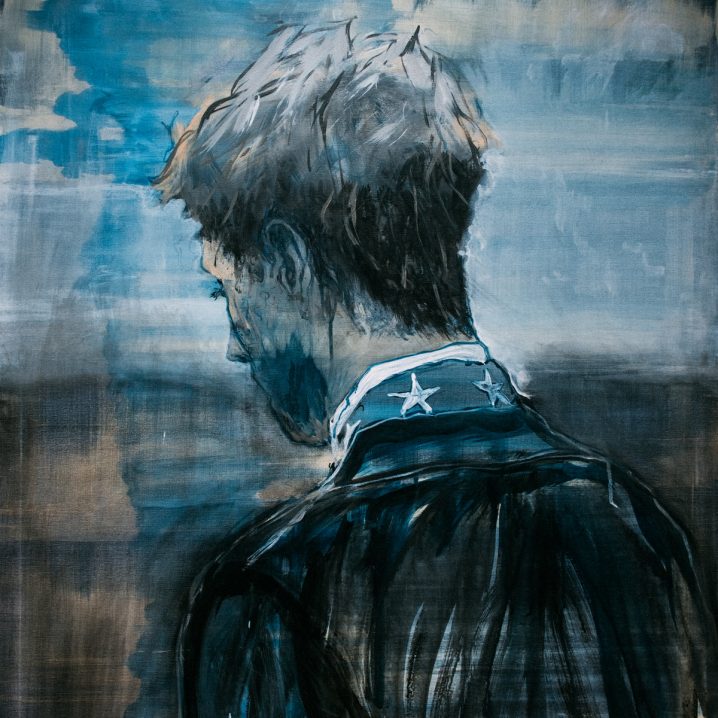 So I happened to mention Christian Löffler in the above write-up and realized that I completely forgot to tell you about Lys, which was released in March of 2020. Löffler produces upbeat yet melancholy electronic music, the type that makes you want to run with tears in your eyes. His deep and moving chord progressions always appeal to my musical tendencies, while the micro-programmed rhythms and post-deep-house treatments carry the story on its own sonic arc. The occasional appearance of vocals in his tracks turn pieces into songs, with appearances by the Swedish singer Menke, and a previous collaborator, Mohna. A great example of Löffler's aesthetic can be found in his remix of "Wir sind uns lang verloren gegangen" for the TV series, Babylon Berlin. For his latest studio album, this German producer reflects on the theme of light (which is what "lys" means in Danish), inspired by the nature that exists right outside of his home in the northern part of Germany in Graal-Müritz. "Waking up early, Löffler would head for a run in the nearby woodlands before settling in his studio for 8am. He'd cast his mind back to the early morning and reflect on how the light had changed, marking the passing of time during the day—the passing of seasons in a year, and the constant change of everything there is. He'd observe how the light would trickle into his studio, in between the leaves from the trees just outside, casting shadows on his instruments and paintings, giving colour to his world. Inspired by the inherent beauty of this process, he found himself painting these patterns and then communicating his feelings in his music." And yes, the paintings, referred to in the above quote were done by Löffler himself, and one of them is now featured as the album cover. Recommended listening for your early morning stretch. Invigorating, poignant, and a little sad…
John Hayes & Maxy Dutcher
Borealis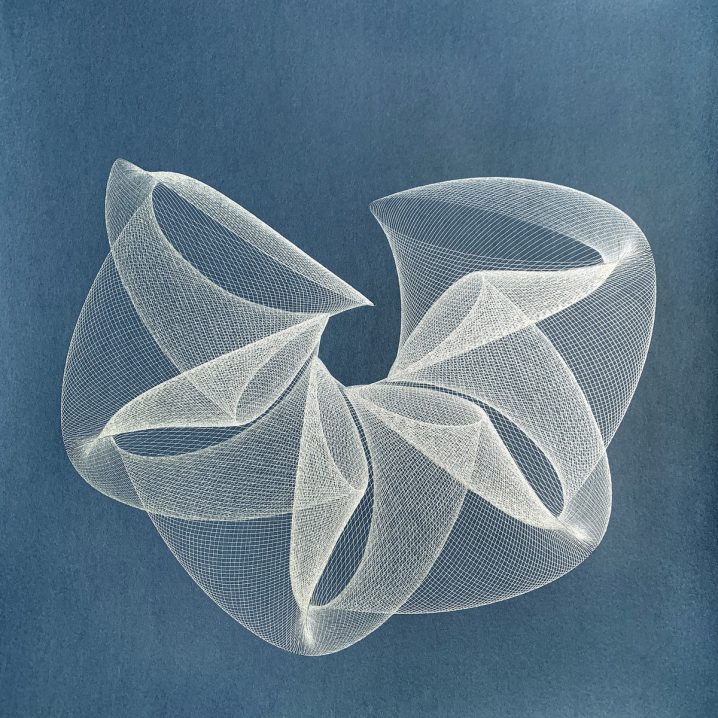 Next up is another excellent collaboration on Moderna between two American musicians hailing from the midwest. Maxy Dutcher has previously appeared on Moderna with his single "Blocks," playing delicate piano, full of airy and fluttery keys. You can watch the video for the piece on Headphone Commute premiering back in August of 2018. John Hayes is also a pianist, creating gentle and fragile pieces with closely placed microphones, capturing the tiny mechanical sounds of my beloved instrument. But together, the duo creates entirely something else, weaving harmonically strong melodies into elaborate and rich soundscapes with upbeat punchy beats. I am again reminded of Kiasmos and how the two separate musically-inclined minds can create a new sonic fusion, born out of union into something unique. The ten pieces on Borealis, clocking at a little over 45-minutes of playtime, fit nicely with the theme of albums covered in this column – slightly melancholy, slightly energetic, and ever so wholly euphonic, landing on my ears in all the right spots. The piano is still front and center, playing its classical chords, while ambient pads, lo-fi effects, and full-on four-to-the-floor rhythms make up for truly light dance music, perfect for focus, neutral settings, and mental escapes. Put on this record and find yourself getting lost in the sequence of warm, swirling tones. Leave it on repeat, and find yourself humming along to the melodies buried within. The mesmerizing artwork is courtesy of Robert Balke who creates his interactive drawings using kinetic machines [make me want to get the original Spirograph again 🙂 ] Meanwhile, Hayes is gearing up to release yet another collaboration, this time with Elskavon, out on Western Vinyl on November 20th, titled Du Nord. I really enjoyed all the music on Borealis and would encourage the duo to keep making more!
Alchi
Full Of It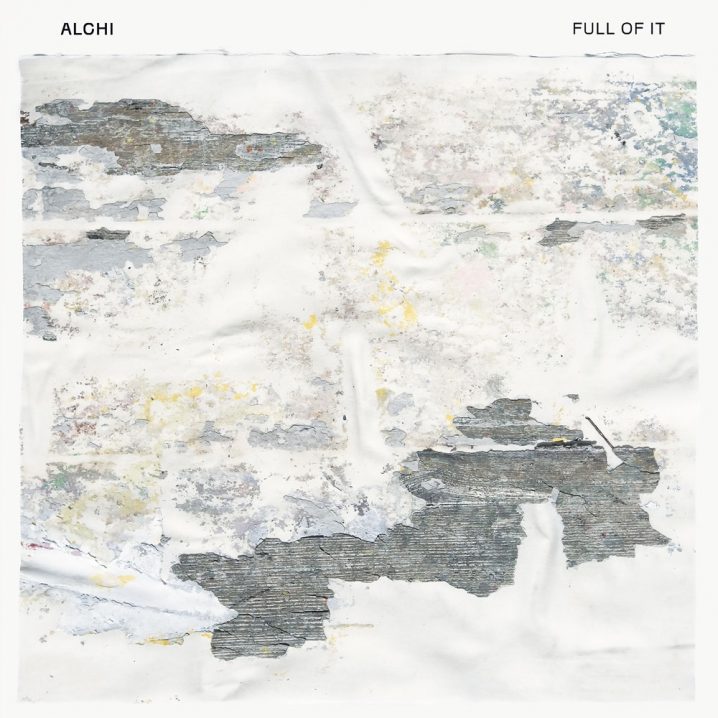 Last and certainly not least entry in this column focusing on lightly upbeat electronic music that blends melancholy moods with organic textures and synthetic rhythms is a new album by a new artist on a new label. Let's go in reverse. Utrecht-based Yaron Cohen and Daniël Leseman started a new imprint, which they named Mylja. The very first catalog entry features a debut from a dutch electronic artist, Krijn Moons, who releases Full Of It under his alias Alchi. With so many first's for this album, it's easy to dismiss it as a DIY bedroom record, but the quality of the composition, production, mastering, and subsequent artwork and pressing as a limited edition 180g 12″ vinyl speak more about the experience of this collective than these words. The eight pieces are fairly experimental in their sonic surfaces and grain shapes, often relying on beats and loops to keep the pace, but even without all of the percussive elements, the consistency of quality is there. There are various elements and inspirations, quoted on the liner notes to come from Nicolás Jaar, Boards of Canada, James Holden, and even Sigur Rós, and I can hear these in-between Moons' own unique character that he adds to each progressing tune. "More than the sum of its parts, the sound of a song creates a space that it starts to exist in," says Moons about the album, "an intangible context shaped by the details that come from zoomed-in sound design and production or even working with old or broken instruments. At a certain point, in this space that feels somewhat unknown and familiar at the same time, everything comes to life." As of this writing, there isn't even a Bandcamp or a website set up for Mylja yet, and the record is scheduled to be released in January of 2021. It's an ambitious debut for an ambitious label during these ambitious times, and I am more than happy to give it my thumbs up, support, and well-deserved encouragement!