"… our journey to the north was where we became oneness…"
Release Notes
Label: Schole
Release: Tapsskog
Date: September 25, 2020
Artwork By: Aks Kwan
Always in search of new flavor from around the world, we turn towards Kuala Lumpur (Malaysia) based musician Euseng Seto, who records under a pseudonym flica for Akira Kosemura's Japanese Schole imprint. For his latest Tapsskog EP, flica delivers a set of four gentle vignettes that traverse a journey towards "a place far north, at a suburb filled with snow." It's a tender and dreamy walk through the lonely woods, somewhere between a fantasy and a nostalgic memory, recalling the warmth of breath, the shuffling of feet, and the lullaby of a sunset. Seto relies on the simplicity of acoustic instruments to compose gentle electronica that quietly rises into the sky with the sparks of embers. It's an enchanting mood, which I am too delighted to share with you with this exclusive track premiere. The more you play it, the more you'll fall in love.
The daytime is almost swallowed by the night, and we have no room to stay. We both left the entrance to the woods before the night came, and passed-by a frozen lake. We returned home followed the direction of the small village with warm street lights.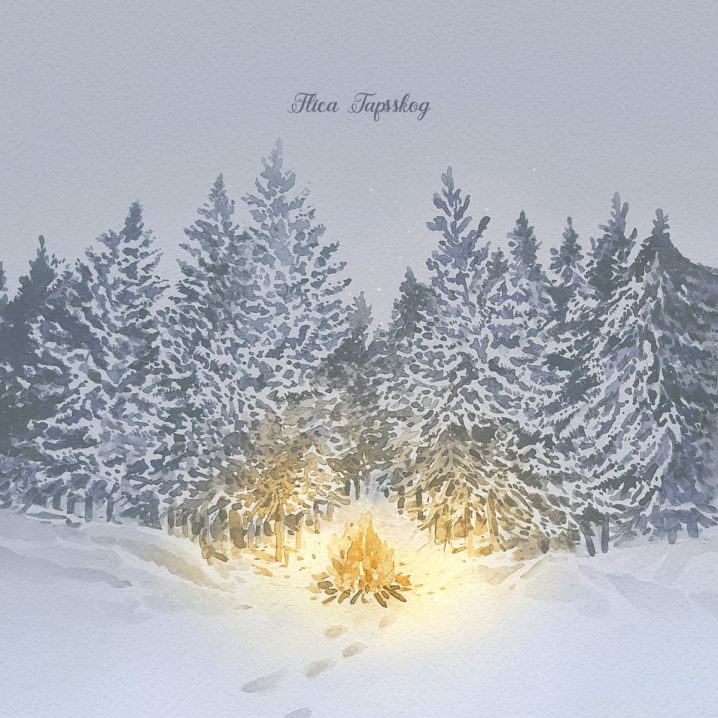 The EP is dedicated "to my beloved Hon Sweet Mei," making Tapsskog a little romantic, musical poem. And although it's incredibly personal, sentimental, and very sweet, there is no reason why you can't be a part of the journey into the white woods. The EP is out on September 25th, available directly from the label or Flica's own Bandcamp.