Release Notes
Label: Backward Music
Release: Dance Music Volume II
Date: September 2020
Mastered By: Joao Carvalho
Today I'm featuring a track by a Toronto based composer, Joshua Van Tassel, taken from his upcoming album, titled Dance Music Volume II : More Songs for Slow Motion, scheduled to be released in September of this year on Backward Music. During these troubled times, I feel like I keep going back to cinematic, ambient, and sombre music more and more. Almost every email I receive begins with "How are you holding up?" and it's almost awkward to admit that I'm okay, obliged to all this music that surrounds me to keep me centred, calm, and virtually connected to musicians that outpour their soul. Such is the case with music by Van Tassel. "Every day we are exposed to scenes of despair, ugliness, and struggle," says Joshua in the intro, "and I wanted to make a really beautiful album." The album is inspired by an electronic musical instrument named Ondes Martenot which is played by moving a metal ring along a wire (generating oscillations in the transistors). And "like the instrument that inspired it […] the music is elegant and expressive, the score to a movie inside your head." The "Eternal Turtle" is a slow blooming piece, featuring The Venuti String Quartet, and Van Tassel on the electronics, piano, and of course the Ondea, the modernized version of the instrument.

'Eternal Turtle' was the first piece I recorded for "Dance Music Volume 2", and features only the Ondea. I had gotten the instrument about 2 months prior, and had been practicing every day, very slowly, and trying to play in tune. It's very similar in tuning principle to a violin, where the slightest finger turn can cause the note you're playing to be sharp or flat. I had started to experiment with more effects pedals as well, and created the ambience you hear at the very beginning of the track almost by accident withe a Chase Bliss MOOD pedal. For some reason, the sound immediately made me think of a giant, slow, and very old turtle moving slowly through and even older forest. I improvised the main line that runs through out the piece thinking about how this creature would move, then layered everything else immediately after. Compared to the other pieces on the album which in some cases took weeks, this one came out in one sitting and was the first time I felt like I had touched on the sound of the album I wanted to make. It was a lovely gift from a turtle I hope to thank in person someday.

–Joshua Van Tassel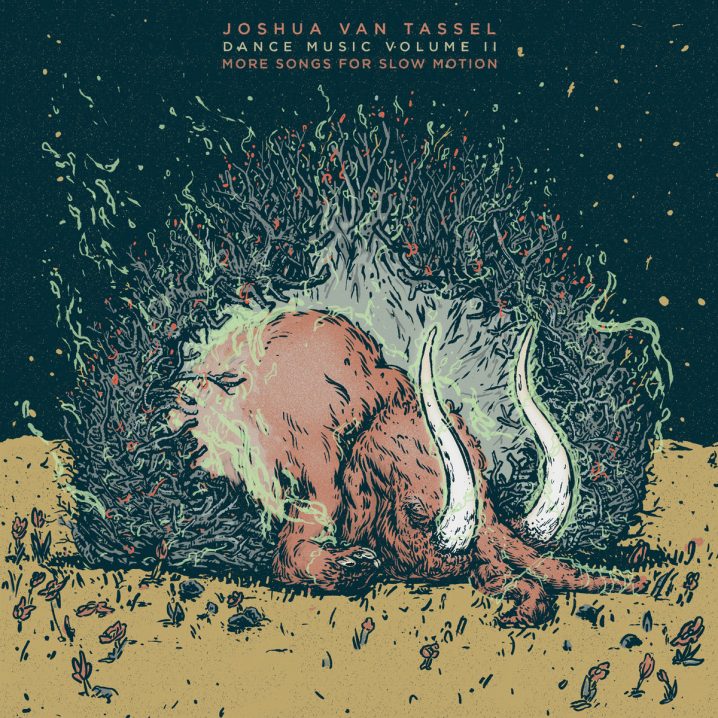 I highly recommend you seek out the entire album once it hits the streets, especially if you're a fan of cinematic and modern classical pieces by the likes of Max Richter, Bing & Ruth, A Winged Victory for the Sullen, and of course, Jóhann Jóhannsson. Playing on repeat, all day today!