Release Notes
Label: INNI Music
Release: You Are Here
Date: July 3rd, 2020
I always said that there was something in the water, up there, in the Nordic island country of Iceland. Something charming, sweet, and slightly melancholic that drives musicians to create some of the most beautiful music in the world. My list of favourite Icelandic composers includes, of course, Jóhann Jóhannsson, Hildur Guðnadóttir, Ólafur Arnalds, Daníel Bjarnason, Snorri Hallgrímsson, Anna S. Þorvaldsdóttir, Valgeir Sigurðsson, okay and maybe even the post-rock band, Sigur Rós, and now I am absolutely thrilled to add Atli Örvarsson to that ever-growing list. Admittedly, although Örvarsson is gearing up to release his debut album on INNI Music on Jul 3rd, this is not his true unveiling to the world of music. In fact, Örvarsson has already scored over 40 films, working in LA alongside Mike Post and Hans Zimmer, which earned him many accolades, including the HARPA Nording Film Composer Award – his score credits include Babylon A.D., Hansel & Gretel: Witch Hunters, Vantage Point, Angels & Demons and even Pirates of the Caribbean series. His next production is music for the new Apple TV+ series Defending Jacob. But! Before we get swept up into the credits, let's take this moment and enjoy this gorgeous track.

"Dropar" is centred around a mournful piano melody which is resounded by the brooding, wistful strings. Ranging from soft opening notes to the dynamic build-up which soars above the vast and open landscape, this song of barely half a dozen notes becomes an anthem of the weeping soul in search of home. The triumph of the piece lies in its execution, featuring an unequivocal performance by the SinfoniaNord orchestra and Múm cellist and Nordic Music Prize-winning musician Gyða Valtýsdóttir. You play this music once, and it will loop upon itself inside your mind in hopes of hearing the entire album.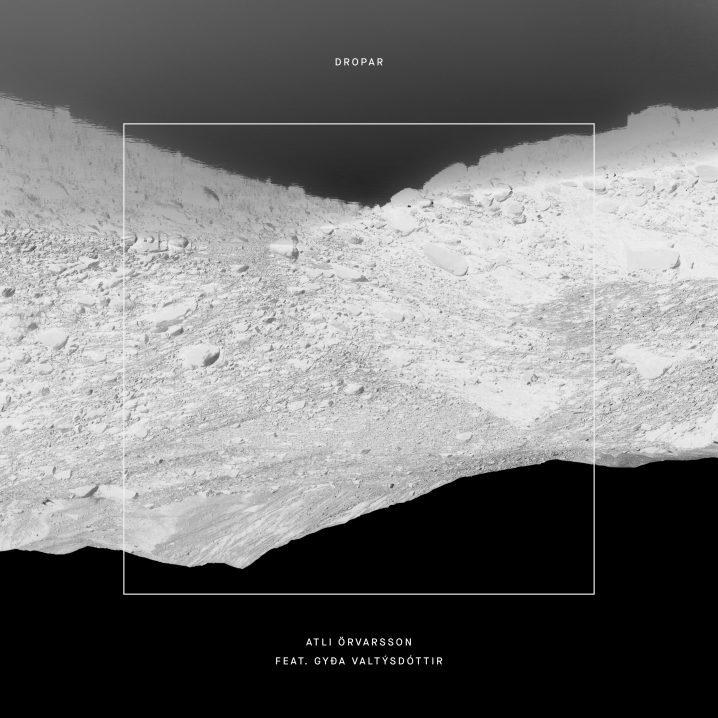 There's been a lot of unintended consequences of moving back home [to the small town of Akureyri in the north of Iceland]… This urge to create music for music's sake, with something from the heart, and something that is not for a specific project, but rather to add something back into the world, has really blossomed since I moved back… That full circle of coming back home has become the theme of the album…
I am excited to welcome Atli into my rotations and looking forward to his new album on July 3rd!