Release Notes
Label: Moderna
Date: February 2020
Mastered By: Martyn Heyne
I know that it's Sunday and that you usually do not hear from me on the weekends, but I've got something exceptional, charming, and intimate to share with you today! It's an exclusive video premiere from a new Moderna Records signing of Alice Baldwin, and her stunning, delicate, and fragile piece, titled "please tell my mum to burn me." This is indeed one of those rare moments when a video compliments the music beyond its modest aim. Here, not only do you get to witness Alice perform the piece herself, but you also get to fall in love with the instrument that sings below her graceful fingers. I watch this and abruptly become smitten – with music, with the piano, and with Alice. Suddenly I want to be there, in the room, with her back at me, listening and watching, as all this stirred romance unfolds. And so, before I get carried away, I proudly present you with this marvel. Here's Alice…
Alice Baldwin is a Berlin-based pianist with previous appearances on 1631 Recordings and Deutsche Grammophon. Her short biography reveals that she "first touched a piano key at the age of five and continued not doing her piano lesson homework for the next twelve years. She soon found out that creating music helps to cope with challenging situations in life and started to weave musical pieces out of her personal experiences." In the video, Alice plays what appears to be a modified piano [I first thoughts that it was old and broken] with many keys removed and disengaged from their respective actions [especially the black ones], surrounded by the greenery of plants which bathe in natural reverb.
'please tell my mum to burn me' is a quote from a friend that got stuck in my mind. once, after silently sitting in the kitchen together for a while, he completely contextless asked me to contact his mom after his death – to tell her that he wants his corpse to be burned. it came out of nowhere, seemed like a random thought going through his mind. i told him not to die for a while because i would still like to have him around.

– Alice Baldwin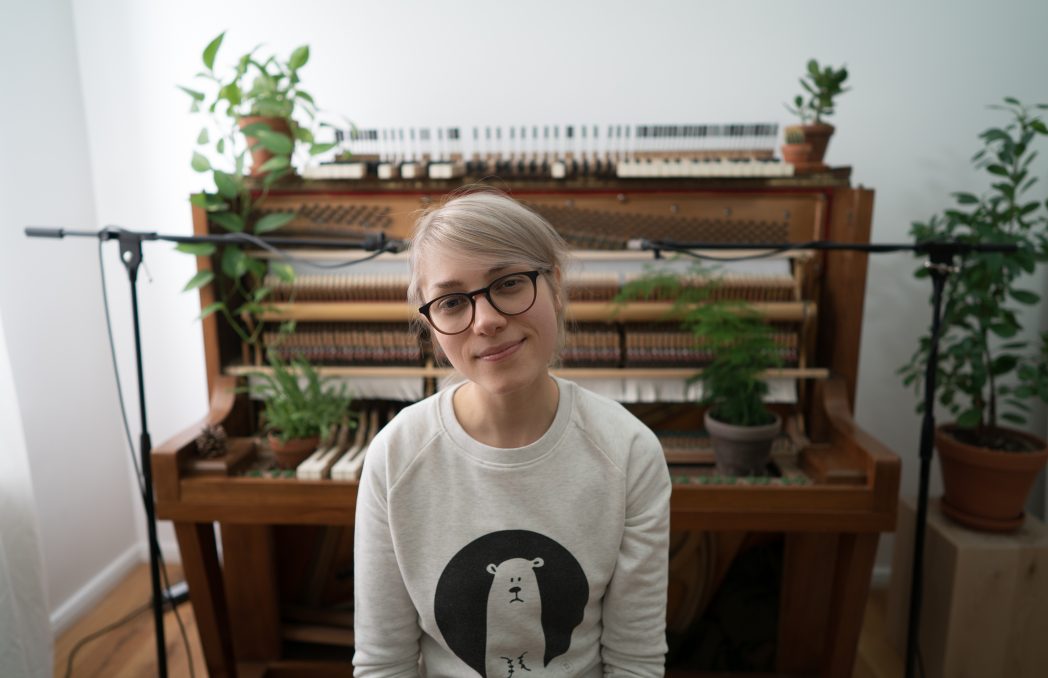 Alice is currently inviting her followers to support her on Patreon to help record the pieces for her first EP. The single can be streamed on all your digital platforms, and is already appearing on the HCDaily Spotify Playlist!