… leaving impressions that won't soon fade…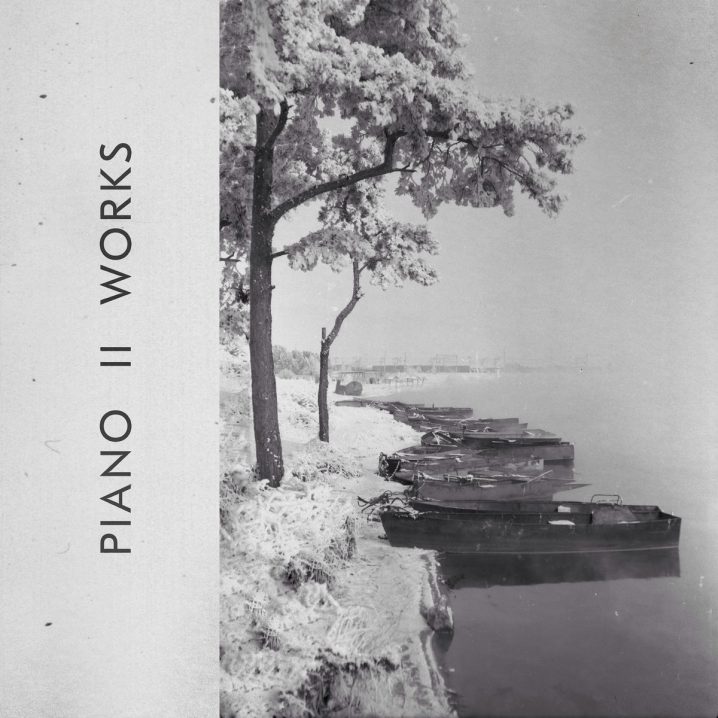 Piano Works II opens up with a chorus. So where is the piano, I think? Russian-born pianist, Anton Belov, who spent some time in Kyiv, Ukraine, and then moved to Tallinn, Estonia, threw me a curve-ball for his opening track, "Flicka." The piano comes in after all, and it is fragile, pensive, and beautiful, with plenty of textures, cinematic progressions, and ethereal soundscapes, showcasing this multi-instrumentalist's skills across the spectrum of acoustic and electronic tools to capture and then communicate his message. As you may have already guessed, this appropriately titled album is a follow-up to his self-released solo debut from 2018, simply titled Piano Works I, the publishing of which was followed by two digital singles, featuring remixes from a few esteemed artists, including Hammock and Endless Melancholy. So we can only expect more.
The compositions on the second volume traverse numerous ideas throughout each piece, with echoes of influences by the likes of Max Richter, Ólafur Arnalds, and Nils Frahm. But in the world of saturated music, especially the last few years, which were incredibly rich with piano-centric modern classical composition, it's tough to stand out. I say this because even I'm aware that some of my solo piano compositions may simply get drowned out by the rest. So how does one compete? The answer is a simple one. They don't compete at all. They just compose what must be said, because in not transferring oneself into music may dissolve their sense of self into the void. At least that's how I feel, and that's what I pick up in Belov's music.
The album art depicting a row of skiffs along a glassy lake comes from a photo taken by Anton's grandfather many years ago. Originally from the coldest region of Russia, Anton's music often reflects deep-seated aspects of Russian identity that are felt in the meetings and tensions between traditional melodies and post-industrial ambiance.
There are pure and elegant moments captured by the playing and the accompanying titles of the tracks. A great example of such an impact is demonstrated in a piece named simply "By the Grave." On its own, the road is melancholic, and intimately personal, with a background of a howling wind carrying the echoes of the notes. Focus on the title, and now the protagonist is sharing his thoughts with a beloved departed, reflecting on the past and time in fragile memories. But take another listen to the music without words, and you will hear all there is without its title. Such is the power that lies in the execution of the transmission of oneself. And that is why I love this album.