On today's Exclusive Video Premiere I'm excited to share with you a film by Sean Curtis Patrick and Scott Campbell for Scott's piece "Remembrances" which originally came out on his album Photos From the Flood, in January, as a Cassette and Photozine package on the ever-excellent 79Ancestors imprint. I'd say that the album itself deserves a separate writeup (and a listen, of course), with its textural handmade tape manipulations of stretched and twisted sound, "soundtracking the physical manifestations of personal nostalgia," its aural aesthetic echoing the disintegration of photographs dissolving in water after the flood. The sound is indeed transformative, but it is the visuals in this collaboration that take this project to another level. And this is why we're here today.
Upon watching the film, I was immediately reminded of earlier psychedelia, where, during the live performances in the 60s, the accompanying visuals were handmade with colours and liquid and film, the artists hiding behind a light projector, with drops of substance on the glass. It's gorgeous, and it's analogue, and it's naturally sad… "Awash with muted and distant vignettes, each song weaves in and out of barely-decipherable evidence of melody in decay, not unlike the warped state of the photo albums which left the artist and his family struggling to see the beauty through destruction during the aftermath of the floods."
Many of the pictures were totally ruined, but the way the colours had run and smeared created beautiful abstractions. Somewhat decipherable but not completely there, like memories themselves can be.

– Scott Campbell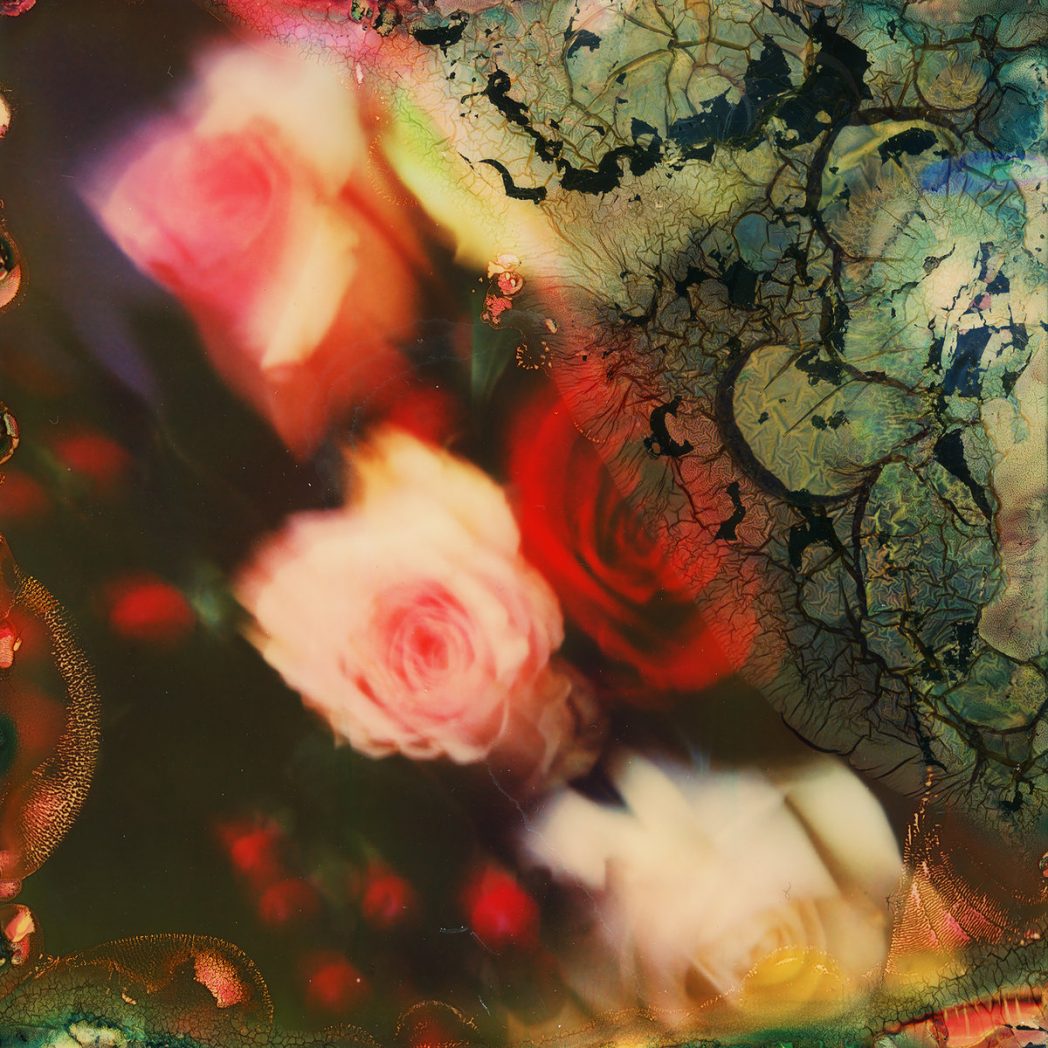 This is a gorgeous video (and album) for fans of lo-fi and organic disintegration, and music from the likes of William Basinski, Fennesz, Tim Hecker, Valiska, Deaf Center, and Simon Scott. Did you also glimpse the credit to the mastering touch by Rafael Anton Irisarri at his Black Knoll Studio in New York? And may I remind you that 79Ancestors is an imprint co-founded by Benjamin Wynn, aka Deru, whose beautiful concept album, 1979 falls right within the form of all of the above. I'm signing off with this mission statement from the label: "We learned that spending hours putting inked marks to a paper by hand, combined with the inventive use of modern technology, yields a wholly-original and inspired process where tradition meets innovation." Amen.