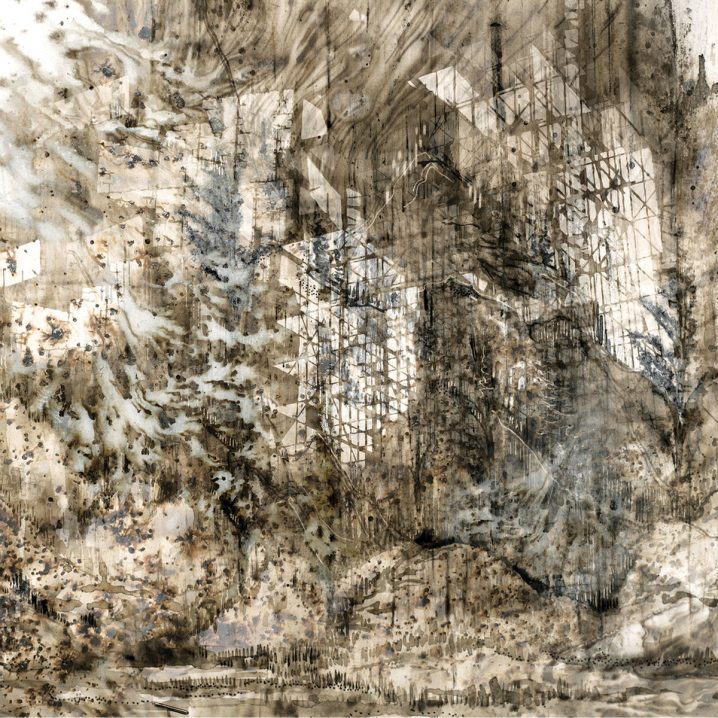 All these exciting video premieres these days, but what can I do? I just have to share them with you! Today, I'm happy to be the one to unveil a video from one of my favorite projects by Aaron Martin and Dag Rosenqvist which they call From The Mouth of the Sun! This one is for a track titled "Roads", taken from their upcoming album, Hymn Binding, which is out in just two days, on September 22nd, on Lost Tribe Sound. Yes, super exciting indeed. How often do you find yourself waiting for an album release these days, huh? Well, here's yet another teaser to get your whistles wet:
The video was put together by the label founder, Ryan Keane who worked with the original film by Paxti Araujo, called "Terra Nullius", to edit down its content into a visually compelling piece. The cinematic depiction reminds me of what I imagined the ocean to look like when I read Stanisław Lem's Solaris, and of course, FTMOTS's music creates a whole otherworldly experience…
When I came across ['Araujo's] film, it immediately felt right. The rise and collapse of the synthetic landscape provided the perfect pacing and visual complement to "Roads."  I was amazed at how something digitally rendered comes across with such an organic quality to it.
From the Mouth of the Sun has also composed the soundtrack for the film from A24, Menashe, which had its theatrical release in the summer of 2017, and has three songs featured in David Wingo's soundtrack for the film "Midnight Special." In any case, please watch the video, and then, of course, go pre-order the album, if you haven't done so already! It's turning out to be a very exciting month!!!