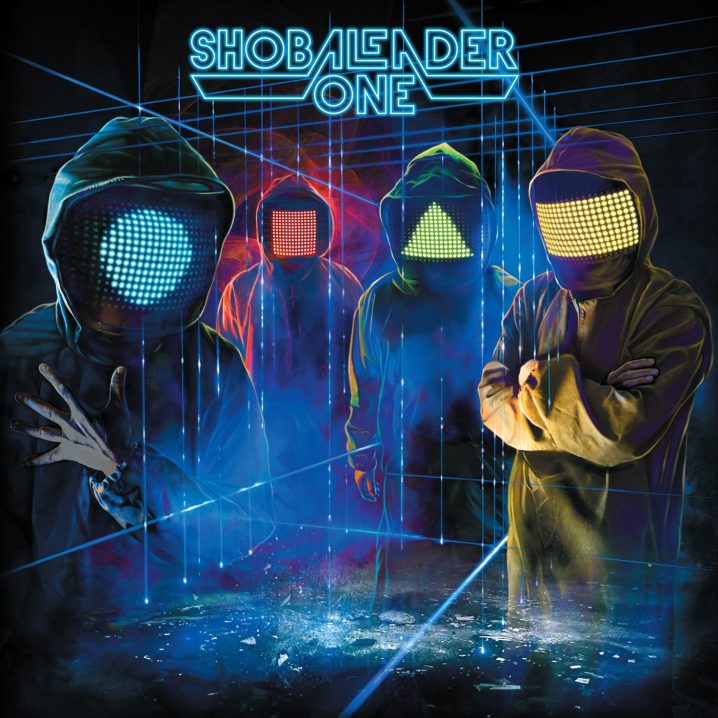 I don't believe that Tom Jenkinson, producing under his Squarepushier alias since the mid-90s, needs any introduction. His unique approach to experimental electronica, jazz infused drum'n'bass and abstract IDM set a new trend among the dance floor and home listeners alike. Squarepusher's Solo Electric Bass 1 released by Warp in 2009 gave us a new glimpse into his love for free improvisation, art-rock, and future jazz. But it is his 2010 album, released under Squarepusher Presents Shobaleader One, titled d'Demonstrator that opened up a whole new world of funky space rock to his loyal followers, and the ones that stuck around with this new direction will fully reap the rewards of Elektrac.
Finally revealing some names behind the band (but most likely just another set of pseudonyms, since we never get to see the musicians' faces even during their live performances), Shobaleader One invites the listener to join Arg Nution on the guitar, Company Laser on the drums, Strobe Nazard on the keyboards, and of course, Squarepusher on the bass, for a live performance of Squarepusher classic tracks. There are many instantly recognizable pieces on here, with "Coopers World" being one of the most memorable tracks from Hard Normal Daddy (Warp, 1997). One even begins to wonder if this was not the original band behind some of the older Squarepusher tracks.

Taken out of nostalgic context, the album sounds like a future/retro jazz fusion recording featuring fast-paced drum beats, synth pads and a virtuoso performance by Jenkinson on his six-string bass guitar (he's got a few custom made pieces by Zoot Bass and Warwick Corvette). The tracks even feature applauds from an audience, presumably recorded during a live show (I'm hesitating to confirm because we all know that Jenkinson is a trickster). But halfway through the album, we come upon the "Squarepusher Theme" taken from Feed Me Weird Things (Warp, 1996) and the jittery drill'n'bass of the [now appearing to be pre-programmed] fluttering at mind-blowing speeds snare drum roll, and the 360-degree genius of Squarepusher's traversal in time begins to resonate.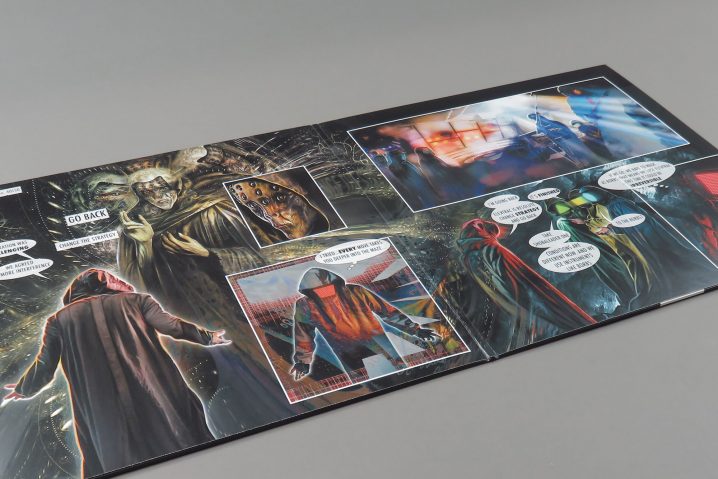 The overall aim is to articulate my music through the medium of a band", explains Jenkinson about Shobaleader One. "I always thought that a band would be a limiting thing. I've got very used to being able to make music by programming or playing without having to explain anything to anyone, and I assumed it would slow everything down if I had to. Actually it has made it quicker because I'm not trying to be four people simultaneously any more.
This is where the avid fans and collectors of Squrepusher's catalog (I'm nearly there) will begin to appreciate Elektrac. Of course, nothing replaces witnessing Shobaleader One in concert, a rare opportunity that the admirers may wish to look into in the upcoming tour dates this summer. Having witnessed this performance myself I will vouch for its sonic energy, electricity, and force. Elektrac is basically a document thereof, entertaining for the days to come, and possibly converting a few jazz heads to the sound of Squarepusher.
©
Words by HC