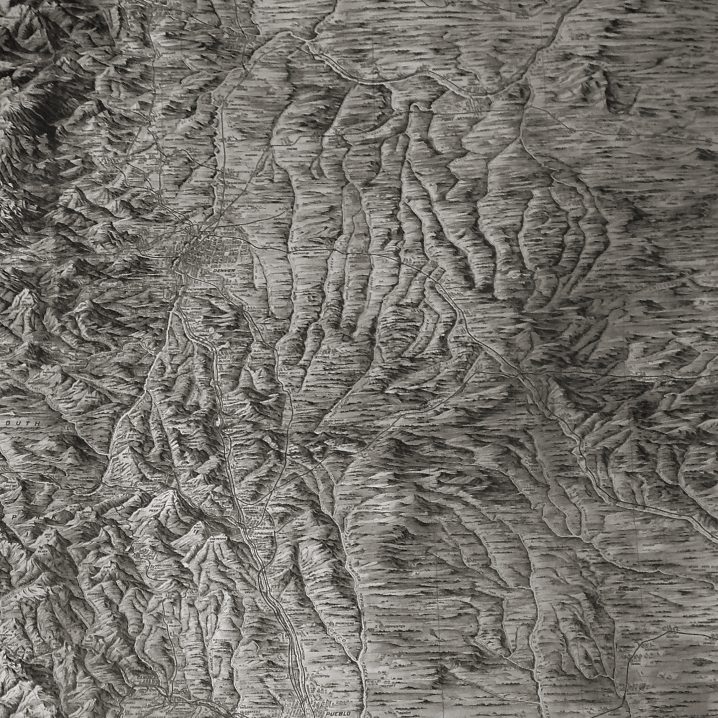 So I'm still catching up on all the music that I've missed whilst in the process of relocating from New York to London, and yes, I'm still digging out from all the February releases, because it seems that many labels just went wild with all the new material at the beginning of the year. And that's a good thing, no? You may be running around trying to grab the next latest best thing, but, for example, have you even heard of this album by High Plains? Have you even considered, that behind this unknown project name there hides an artist whom you may have followed for many years, but somehow missed, with this elusive moniker? Unless, of course, like me, you hungrily consume every quality release from the Chicago-based Kranky imprint, which has treated our ears with an amazing catalog to date.
If that's the case, then you shall know, that High Plains is none other than Scott Morgan of the loscil alias, but this time he has partnered with Mark Bridges, a cellist from Madison, Wisconsin, to produce a record which originally emerged from their concurrent residency at the Banff Centre for the Arts in Alberta, Canada, and the subsequent collaboration on Morgan's generative music app ADRIFT. For this particular album, titled Cinderland, the duo combines Bridges' acoustic cello, Steinway D piano, and field recordings from the local area, to neatly fold into a slowly emerging soundscape, gently controlled by Morgan's electronics and staple approach to deep and elaborate atmosphere, progression, and pace. This is a modern classical composition, with a nearly cinematic quality, that manages to soar above all the microtextural detail for a high-gliding bird's eye view of the plains. And it's highly immersive!
In early 2016, the duo embarked on a collaborative set of compositions in the oxygen-thin air of Wyoming, spending two weeks holed up in a refurbished school house in the town of Saratoga, where this album was recorded. Inspired by Schubert's Die Winterreise and the rolling landscapes of their surroundings, the collaboration culminated in a collection of recordings that evoke a shadowy, introspective and dizzying winter journey. 
This is an absolutely stunning record, with equally gorgeous cover art, by London-based artist Peter Liversidge, depicting a mapped out terrain, for that zoomed out, macro view of the landscape, which is so perfectly captured in this instrumental narrative. If pieces from Cinderland have not appeared in a film yet, then perhaps one day they will, for this tapestry of sound is both, reflective, stormy and benign, like the high altitude weather, where the air pressure is low, the mood is delirious, and the heartbeat is faint. Highly recommended, especially on vinyl, even though the label chose to not export this record to Europe or the U.K. (hmmm…) For fans of Rafael Anton Irisarri, Hildur Guðnadóttir, Richard Skelton, A Winged Victory for the Sullen, Jóhann Jóhannsson, Biosphere, and Stars of the Lid.
highplains.ca | loscil.ca | kranky.net
©
Words by HC