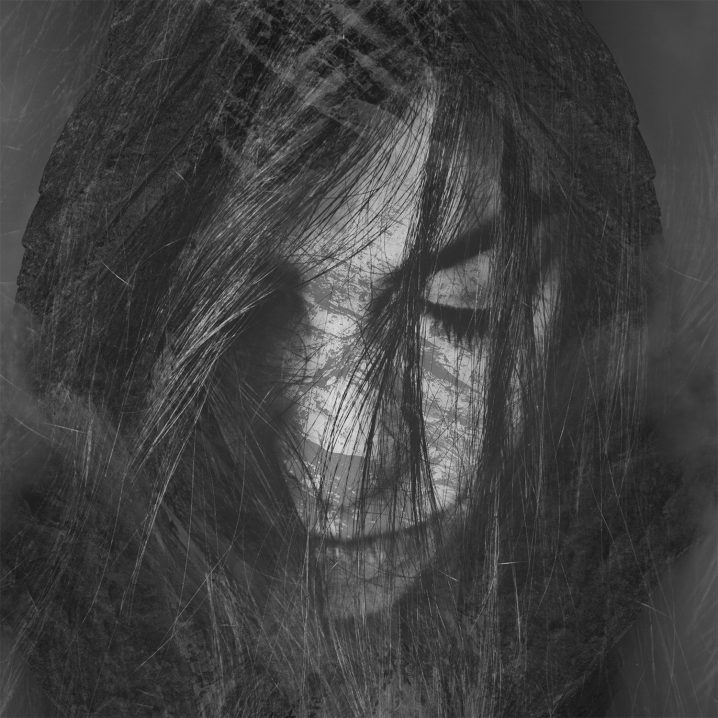 Somewhere in the rainy Seattle, Gregory Pappas weaves incredibly melancholic passages, that seem to go on forever, exactly the way that I prefer them to be. Perhaps my very own current mood is a perfect reflection of the perceived heartache conveyed in the four pieces of Floating Away From The World, or it's possible that it's completely the other way around, but either way, there is a total union in these sounds and my internal turmoil with which I want to blend. Of course, the track titles do not exactly attempt to hide the meaning disclosed on this fifth full-length studio album by OKADA (third for Mike Cadoo's Oakland-based n5MD imprint). Each, at nearly quarter of an hour in length, "Shredded Remains of Hope", "Don't Come Any Closer", "An Endless Battle of Memories", and "Finding Peace Through Nonexistence", thoroughly paints the scenes you are about to enter.
Besides the incredible atmospherics and emotional harmonies, Floating Away From The World carries the ebb and flow of repetitive phrases and melodies that immediately get implanted in your subconscious, from whence they promptly become familiar, and instantly part of your entire whole. The looped samples perfectly sway with the downtempo rhythm, sparkling piano keys, reverb-drenched synth pads, and deep droning bass. The slowly unraveling progressions remind me of the works by bvdub, with those incredibly dense, boundless layers of sound, constantly built on top of each other and then stripped apart again. But it is indeed the sadness in this music that I related to at the moment, one which attracts me like a fire draws a moth.
This new album was created after Gregory Pappas' road-trip from Mobile Alabama to his newly adopted home of Seattle, Washington. As the title might suggest this move both figuratively and literally involves a form of escapism. As all previous OKADA works this album is filled with four epic-length works that take their time to unfold, envelop and yes, float the listener away from the world. Those familiar with OKADA's work will find his beat-work as an anchor to provide a sense of tangibility to the ambience.
I think the most striking element of the album is the efficiency with which the inner heavy-hearted message is delivered. Is it the moody textures, the wistful vocals, or simply the field recordings of the gloomy rain? It doesn't matter in the end. New people come and go, events begin and end, and only time is responsible for measuring an endless repetition of the cycles. Sometimes I think that life is nothing more than a constant series of "entering" and "exiting" events. Integration, separation, assimilation, segregation. For me, it's time to say goodbye again. It's time for yet another farewell, as I pack my dwellings into an array of cardboard boxes, and set on another journey of my life.
See you on the other side of the pond!