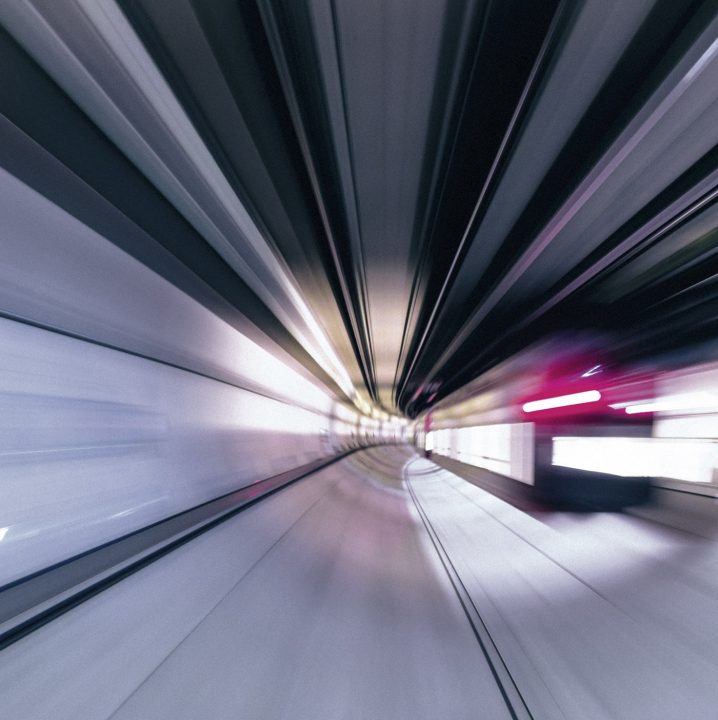 Sirens reverberating through station tunnels, fluctuating harmonics of subway engines, echoing tannoy systems, piercing screams of electromagnetic fields…
Subtext is a very interesting, diverse and exciting imprint. First appearing on the scene back in 2004, with two 12″ by Vex'd, the Bristol-founded, Berlin-based label, curated by James Ginzburg (of Emptyset) lay dormant for five years, until, in 2011, it reemerged with full and determinate force, releasing works by Emptyset, Roly Porter, and Paul Jebanasam. Indeed, this trio was responsible for programming the works on Subtext (now it's only James), alternating with releases among themselves, along with records by Eric Holm, Yair Elazar Glotman, FIS, Blessed Initiative and now, with its twentieth catalog release, Joshua Sabin. Consume this catalog and you'll immediately grasp the aesthetic of this powerhouse, confirming the reasons it appeared numerous times on Headphone Commute's "Best Of" lists throughout the years.
The newly discovered Joshua Sabin is no exception. Based in Leith, Edinburgh, this Scottish producer weavers complex industrial structures through a digital spectrum to create dark and atmospheric textures of vast sonic proportions, that slowly consume all the silence within. These are environmental spaces, both real and imagined, composed of exclusively of field recordings captured in transit through Kyoto, Tokyo, and Berlin. These immense acoustic soundscapes are pierced through with growling distortion, mutating dense fabric, and electromagnetic aural archives of physical atmospheres documented in Glasgow and Edinburg. Here, the organic climate meets the man-made, as the audible terrain unfolds beneath all other senses, dropping frequencies in its cavernous headroom of void.
Terminus Drift explores humans' relationship with environment and space, and how this experience is augmenting us as we further embrace a digital age. Our structures of communication, exploration, and discovery are mediated by technological shifts and we exist in simultaneity between our physical environment and emerging cyberspaces with a blended perception of embodiment and orientation within both.
Terminus Drift is an abstract soundtrack to my ever-changing and constantly new daily commute, no matter how many times I've walked the same path, seen the same settings, I have never walked this road now before, because now it's entirely different, never the same in the moment of time. It is indeed this drift through time that allows me to snap out of my thoughts of the past and my visions of the future, and experience this present as it only can exist. Slightly dank, drab and dingy, Terminus Drift lets you sift through the beauty of the space din, its clatter, and noise. Highly recommended for the likes of above-mentioned names.