"… I intend to speak of forms changed into new entities…" –Ovid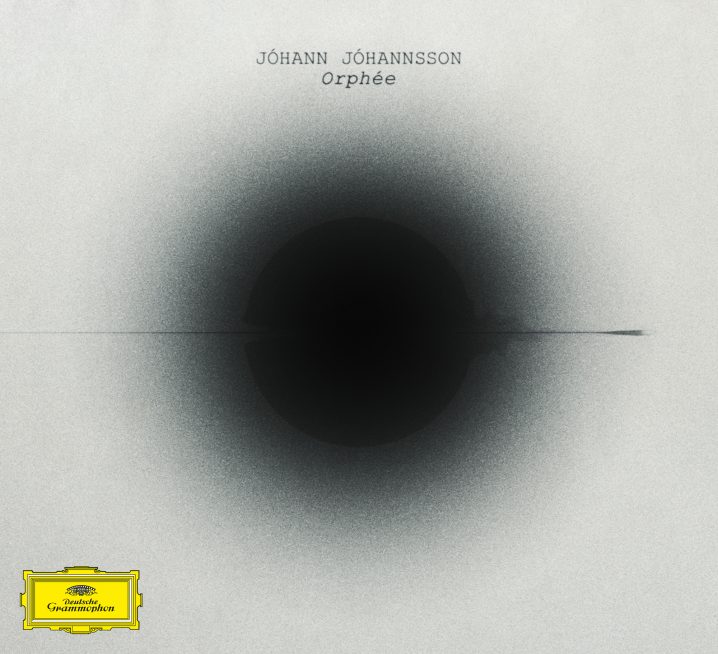 Sometimes, some records, and I along with them, fall into this first-class trap, this uppermost attic, this top-notch shelf, where this reside, and then I fail to cover them in time. These are records, like this one, that are just too good, and so I blunder on my task to 'seek them out' for you, to provide the filtering of all the noise, and then to spread the good ol' sermon of their beauty. Surely you have found this simply on your own. Of course, you are already a huge fan of Jóhann Jóhannsson, and automatically grab every single record he puts out, including the latest pressed by Deutsche Grammophon. Right? No wonder Orphée appears at the top of HC's Reader's Poll Results for best records of 2016. So why even bother covering it, you know? Yet, here I am, unable to resist the urge to give this wonder all the words that it deserves.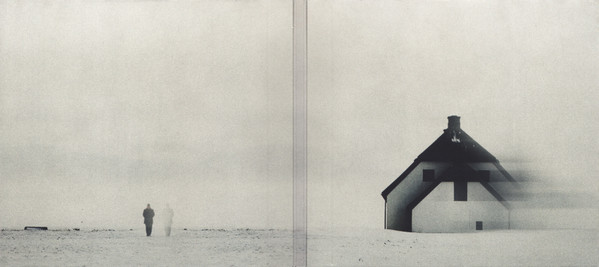 Jóhannsson has been pretty busy these past few years, working mostly on film scores and soundtracks. Even his last studio album, The Miners' Hymns (130701, 2011) was a soundtrack of sorts. In fact, whether they were imaginary scores, like the one for Fordlandia (4AD, 2008) and IBM 1401, A User's Manual (4AD, 2006), or real ones for independent films, like Copenhagen Dreams (NTOV, 2012) and McCanick (Milan, 2014), or full-blown Hollywood productions, like Prisoners OST (WaterTower Music, 2013), The Theory Of Everything OST (Blacklot, 2014) and, most recently, Arrival OST (Deutsche Grammophon, 2016), it's easy to make a statement that Jóhannsson's modern classical productions are indeed cinematic in nature. Painting these imaginary landscapes with his music is in his soul… it's what he does.
Orphée, of course, is no exception. From the very first note and subsequent chord progression, we hear the music of Jóhannsson at his best. Full strings are at the center of the stage, dancing the slow waltz in a haze of melancholy, minor heartbreak, and remorse. Baroque and classical elements appear throughout the album, in the form of a pipe organ, symphonic themes, and orchestral accompaniment (AIR Lyndhurst String Orchestra). The work is concluded with the Theatre of Voices singing the lines from Ovid. The minimal pieces are complemented by fundamental electronic treatments, minor field recordings, and sounds of shortwave radio from the "numbers stations". The atmospherics are resplendent with space and texture, structurally stitched in all the critical thematic places, driven forth by a coherent motif, carried further by the forlorn piano or the anguished cello at its heart (with Clarice Jensen of ACME and Hildur Guðnadóttir).
Orphée traces a path from darkness into light, inspired by the various re-tellings of the ancient tale of the poet Orpheus, from Ovid's to Jean Cocteau's. A many-layered story about death, rebirth, change and the ephemeral nature of memory, the myth can also be read as a metaphor for artistic creation, dealing with the elusive nature of beauty and its relationship to the artist, as well as the idea that art is created through transgression – by the poet defying the gods who have forbidden him to turn back towards his beloved as he leaves the Underworld.
Unlike Jóhannsson's previous albums, Orphée did not start out with a conceptual narrative. Yet, at the root of the album is a theme of change that Jóhannsson has been dealing with in the last six years. He has left Copenhagen to build a new life in Berlin, absorbing the city with all of its new offerings, relationships, and inspirations. "Perhaps this is one of the reasons I was drawn to the Orpheus myth, which is fundamentally about change, mutability, death, rebirth, the elusive nature of beauty and its sometimes thorny relation to the artist," explains Jóhann. "This album, my first solo record for six years, is an oblique reflection on personal change." We're all familiar with all this change and our struggle and final acceptance of some endings and new beginnings. Perhaps these sounds will accompany your journeys. A true modern classical composition which will surely withstand the test of time.