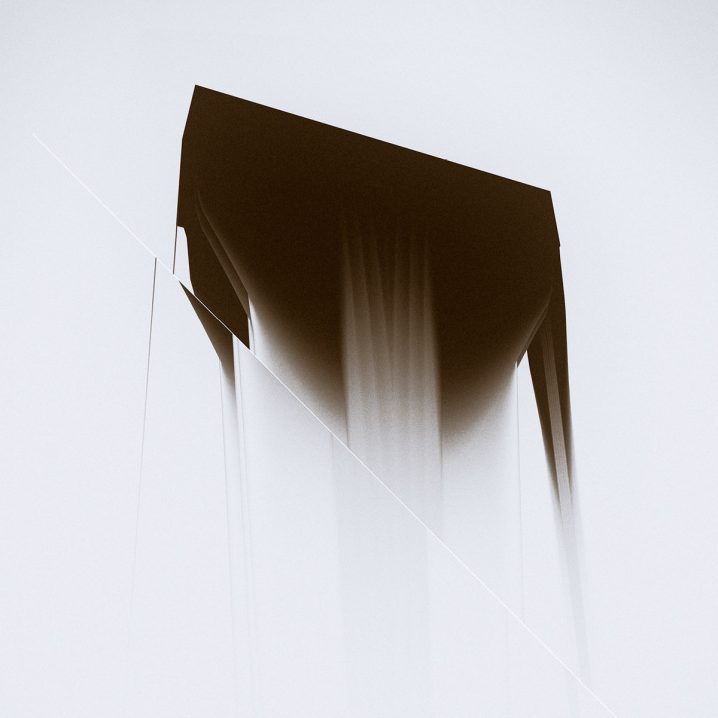 It seems that a lot of my reviews these days start with some flashback on how I originally came across a specific artist. I guess it shouldn't be much of a surprise to you, my readers, after all, I've been listening to electronic music since I could remember, and writing about it for nearly a decade now. What should be a pleasant revelation, nevertheless, is how far some of these artists have come in the last years. Take, in this example, Alan Myson, who has first appeared on Planet Mu back in 2008 with his cYCLiCAL release as iTAL tEK (yes, even his alias was capitalized differently back then). Myson broke through the grime and remnants of dubstep, integrating the genre's characteristics with an intelligent design, more for the home listeners than the dance floors.
We are now in the era of post-post-bass music, with Myson exploring its outer reaches, including influences of juke, glitch and IDM with the three releases later: Midnight Colour (2010), Nebula Dance (2012) and Control (2013), all appearing on Planet Mu. But on Hollowed, after a few years of silence, including his last two EPs on Civil Music, Ital Tek surprises and delights. This is something completely different, and from the first listen you already know it. It is indeed listening music, full of cinematic passageways, deep explorations, and unexpected turns. One indeed hears that Hallowed has been a product of intricate design, meticulous arrangement, and most importantly, full devotion to its soul.
Cutting himself off in a new studio at the start of 2014, Alan experimented and worked out the core sounds of the album by going back to the techniques he started with: "when I was 15 I would make endless minidiscs with my guitar and effects. With this record I bought the guitar I wanted back then and hit record, creating hours of drones, loops and textures. I wanted to make the album that was in my head when I was 14 but I had no idea how to."
Syncopated beats come in when you don't expect it, and even then, it's a curiosity of restraint on the loosely programmed rhythm in the background of the saw-toothed bass. In "Beyond Sight" such approach is purely gratifying and I don't want the pattern to end. But just as I feel that I've got a hang of Myson's newly discovered style, the music shifts into a darker territory of shuffling textures and ominous themes. Like a futuristic digital spacecraft descending upon the amorphous foundations of analogue and blackest ever [black] sonic places, Myson traverses that noir-fi corner of Demdike Stare meets Burial meets Clark (just check out the 4th track, "Terminus"). At times abstract and complex, at times simply melodic and beautiful, Hallowed transcends categorization, as rhythms collide and fall into the abyss of beauty.
On one of my absolute favorite tracks of the album, "Jenova", Myson explores seemingly basic chord progression, with triggered samples and a metronome synth. The piece is nearly transparent in its design, appearing as a soundtrack to an ever expanding universe, a hymn to an extraterrestrial life-form, a path into another dimension. But if its product is so unvarnished, fundamental and elementary, than why do I find myself returning over and over to play it again? It is because at the core of its deceivingly uncomplicated structure, lies an honest, direct, and sincere objective – to make music that captures the listener with sound and silence, with limits and space. Easily one of the best records of the year. Trust me on that…