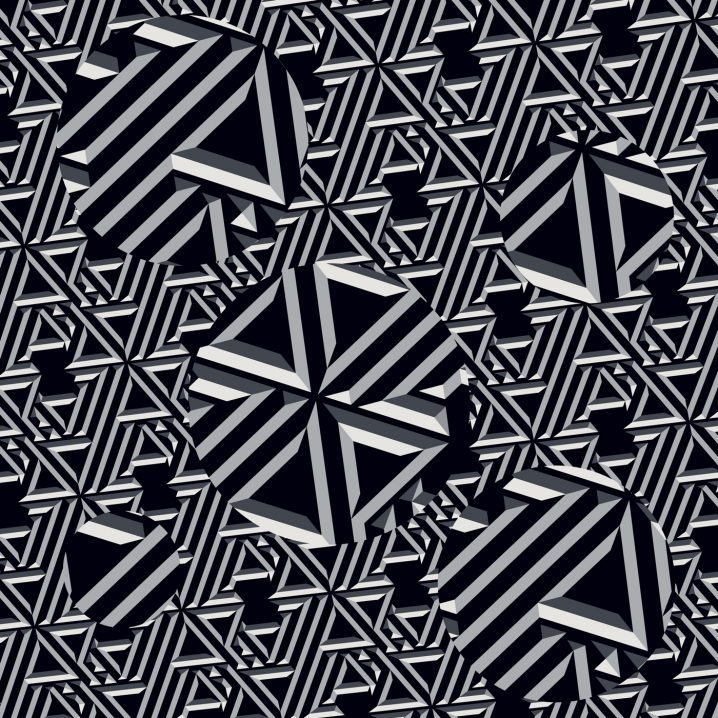 I've been observing some of my friends' listening habits and their music consumption trends. Some just seemingly follow paths in no particular direction; some use music to counteract their moods (when tired, looking for the up-beat rhythms); others, like me, find sounds to compliment their state of my mind (even during angry moments, angry music sounds great). By now, I've got a music collection spanning years of continuous play, so what in the world would I play? This morning, I am in a particular "cerebral" mood, caffeine streaming through my blood, the sun already shining on upcoming hours of the unknown, and I need that something to stimulate my mind. And, without even thinking twice about it, I turn to the latest release from Plaid. Again…
Those following the output of Ed Handley and Andy Turner since the early 90s, need no introduction to the group. And, chances are, that if you're reading this, you've been converted to a fan. So what's a writer to do, when covering The Digging Remedy, but regurgitate the history that led us to this very moment? For that, I'll leave it to the rest, or past reviews of Reachy Prints (Warp, 2014) or Tekkonkinkreet (Aniplex, 2006), and turn directly to the sounds explored on this latest full-length studio album, released, of course, on their home label, Warp. At nearly 45 minutes in length, I also like to pair the album with On Other Hands, a 19-minute EP with four more tracks to round-up and compliment the tale.
Plaid's story-telling is impeccable. Each piece is a microcosm of unfolding narrative, gliding around the harmonic scale with maximum precision and minimum exertion. While most electronic musicians tend to focus on advance technology trends (and this I say without much negative connotation), Plaid's sound excels on what Turner and Handley have always done best – deliver exquisite quality in each and every track. The sounds on The Digging Remedy seem to freely breathe in an architectural foundation of rhythmic structure, definitive space layouts, and deliberate sequencing. The album delivers a particularly pleasurable sonic experience while consumed through an audiophile-grade gear (FLAC + Grace Design m903 + Audeze LCD-X on this side of the pond).
The melodic progressions keep my mind occupied with every twist, echoing my earlier desire to stimulate the thought. While the cover of the album features an "edgy" geometrical kaleidoscope of figures, the music offers a smoother ride into a universe of gorgeous harmony and immediately memorable melodies ("Saladore", for example, is a perfect marriage between an up-beat glitchy rhythm and a beautiful theme that you'd wish would go on for another twenty minutes). Keeping the "intelligent" part of IDM, Plaid continues to explore their distinct contribution to the evolution of music, long after the rest have put their arms to rest. A perfect way to set your brain awake and unfold the intricate puzzles that reward with further listens. For more pleasant surprises visit thediggingremedy.com. Highly recommended!