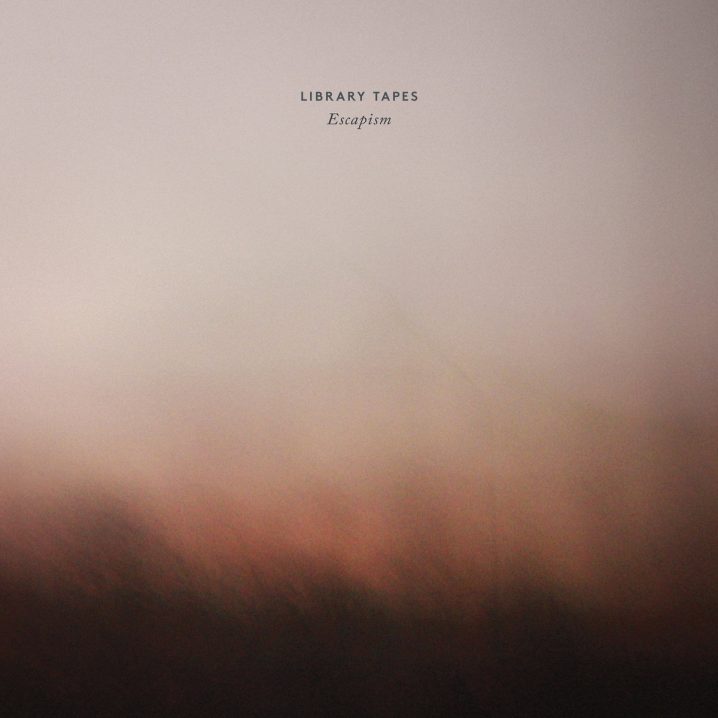 David Wenngren is perhaps best known for more than a decade's worth of albums, soundtracks, and other licensed works under the alias Library Tapes, but he also recently co-founded 1631 Recordings along with Mattias Nilsson (of Kning Disk), a digital imprint which has been on a furious pace since its inception putting out releases of both new and previously released material by such artists as Iskra String Quartet, Olan Mill, and Sophie Hutchings along with some stellar single and multi-artist compilations. These are all very much in line with Headphone Commute taste! Among the gems in the label's nascent, but burgeoning catalog is an exquisite new Library Tapes album called Escapism featuring cellist Julia Kent which is not to be missed!
The album is essentially a collection of vignettes and sketches each of which is poised between wistful reflection and soothing elegance. Wenngren's delicate piano keys and shimmering celeste frame each piece and provide the ideal platform for the plaintive cries of Kent's cello to weave the narrative and resonate its emotion. It is an immaculate partnership and together the artists have spun a sublime and graceful reverie that can turn any moment into a quiet Sunday afternoon that one hopes will never end. An album that no lover of modern classical music should be without. If anything, we only wish it was much longer!

Back to 1631 Recordings for a minute… Among the most recent releases, we find beautiful albums by Le Lendemain (that's David Wenngren along with Danny Norbury), Endless Melancholy, and JP Hartnett. And not to forget releases by some of my all time favorite pianists – Luke Howard, Bruno Sanfilippo and Julien Marchal, all of whom have already shown up on these pages. Finding them all in a single label's catalog is always a treat! Really looking forward to what Wenngren and Nilsson have in store for us for the entire year! If all of this is news to you, you've got a lot to catch up to, my friend!
librarytapes.com | 1631recordings.tumblr.com
©
Words by Brian Housman and HC