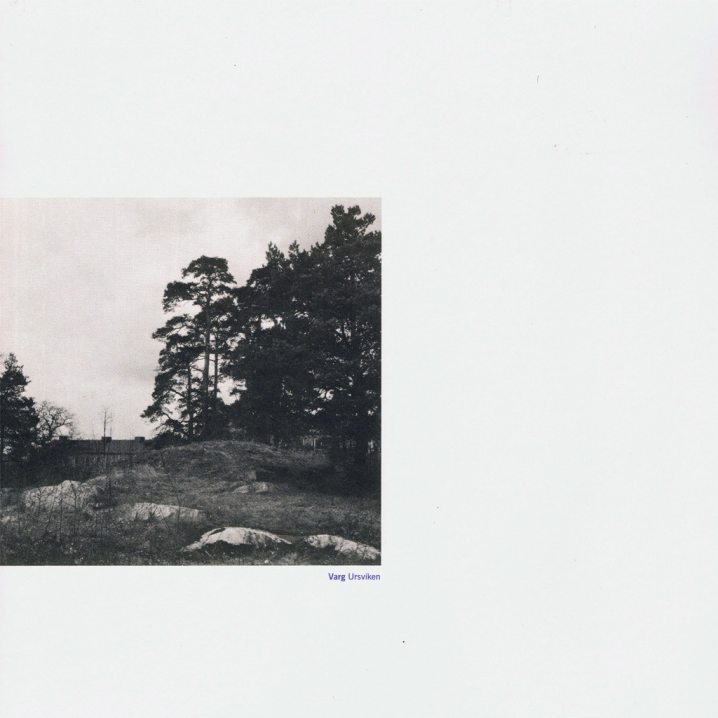 Capturing my attention nearly at the end of 2015 is a seemingly unknown, yet somewhat prolific, project by the name of Varg. Dig deeper, and beyond the alias, among with others, such as Grav, Vagrav and Vgra, shrouds a Swedish producer by the name of Jonas Rönnberg, appearing on the scene since 2013, yet managing to hit up a few independent labels, from Opal Tapes to Posh Isolation, and of course, Northern Electronics – a fascinating label from Stockholm which I've got my sights and ears on! Ursviken is Rönnberg's third full length release (already followed up with Story Of K), and he doesn't show any signs of slowing, which, as usual, is only welcome in these corners.
Ursviken is a journey into an abandoned place, lush with atmospheric textures, copious delays and slow-paced, solid rhythms. On the surface, the album produced in a small town in Sweden, after which it is named, is a downtempo groovy head-nod on one track, and a stripped-off, slowed-down, and dubbed-out ambient techno on another, quickly evading categorization and politely asking to remain as such. Perhaps a brand new genre is begging to be born – something along the lines of nordic techno, arctic electronica, or polar dub. But besides all of the references to the northward places of our planet, the sound of Ursviken is nothing but cold.
As the sun begins to set this far from the equator, the darkness covers all, permeating the sounds along with it. Here, on the fourth track of the album, titled "Vitberget", rolling kick sets the pace for the thundering hi-hats, crashing on the land with waves of impregnating drone. After a short decelerated dungeon synth interlude, we find ourselves even further, in the abyss of techno's outer limits with "Scharins Söner". Now, the suffocating bass pulsates against the gigantic columns of noise, like a sonic installation hidden in the darkest caverns of your skull. The trip intensifies further, when "Raggarsvin" rears its frightful head, only to send chills down our spines. All in secret pleasure, of course.
Discovering Varg (not to be confused with a German pagan metal band), was one of the top delightful moments of 2015, one that could only be topped with discovering even more music on Northern Electronics – an imprint, which I'm sure will appear on these pages again. Check out, for example, Acronym's June or the label boss himself, Abdulla Rashim's A Shell Of Speed releases, all of which, I'm sure, you'll find being lauded over at another time, another place, and for another reason. Recommended for fans of Rrose, Cassegrain, Donato Dozzy, Lucy, Voices from the Lake, Silent Servant, and Sandwell District.
©
Words by HC