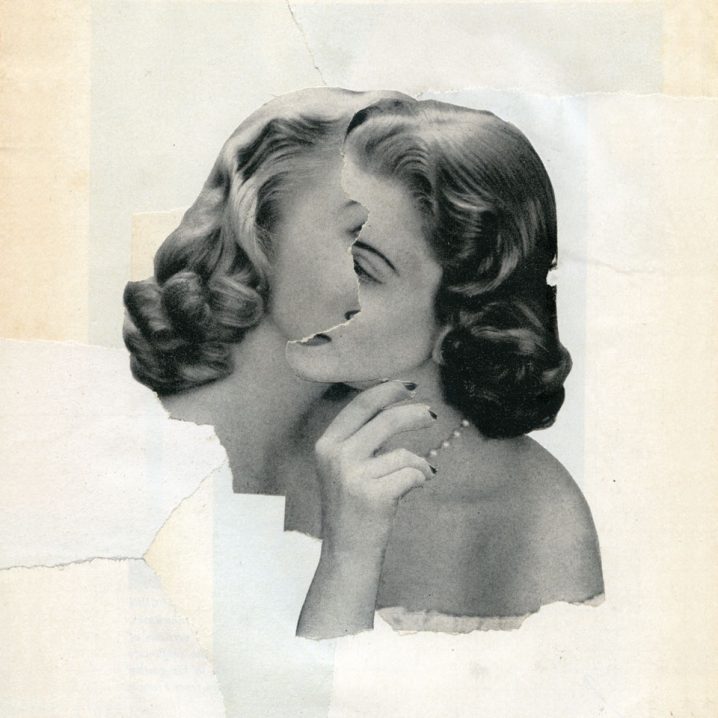 There's something about that cello sound that keeps me mesmerized. And it's not a bias towards strings – after all I'm a piano player at heart – but rather something about the tonality and timbre of the low-end of those strings. In the right hands, the cello could be moody, stormy, and even dour. I think by now I have accepted my total fascination with melancholy instrumental music, and so it is the music with the cello to which I'm always drawn again.
The 'right hands' this time belong to none other than Julia Kent, a Canadian-born NYC-based cellist, who, after many years of performing and recording in groups, such as Rasputina, decided to go solo in 2007 with Delay. I was introduced and captivated by Kent's sound with her 2013 release on Leaf, titled Character. I was also lucky enough to witness Kent's live performance at the Unsound Festival New York, which I followed with an Interview, and so, you got the idea, I was hooked. Julia's fourth solo studio album, Asperities, is due out on October 30th, again on the amazing Leaf label, and I've got the privilege to spend more than a few hours inside her world.
I was thinking about the concept of difficulty. Whether in life or in nature – of conflict, of being troubled. The idea of friction. Also in geology, an asperity is some part of a fault line that doesn't move that can create an earthquake, which is an evocative concept.
Asperities is layered, soaked and stratified, and then peeled back upon its core. The cello swirls in clouds of reverb, dancing around the stereo stage, temperamental, volatile and glum. Like the early dark clouds of an autumn downpour, the sonic whirlwind slowly gathers among the textured washes of its aural weather. The atmosphere is nearly electric, slowly building, growing, gnawing with every single piece. This tension finally breaks with my favorite track on the album, "Terrain", which erupts with glitchy percussive rhythm, completely unexpected and very welcome. This is a cinematic journey, meticulously sculpted to keep you on the edge.
A lot of the melodic material is based on semitones," Julia elaborates. "So in the music there is an inherent sense of dissonance; that things are too close for comfort. More generally, it seems like a particularly dark time in the world right now, and I think that definitely had an influence too."
This amalgamation of looped cello, electronics and found sound creates a perfect unity of all that is incredibly lovely about Julia Kent. The album is mastered by Rafael Anton Irisarri (whom I actually witnessed doing so at his Black Knoll Studio), and is available as a CD, digital download, and limited edition vinyl LP. Highly recommended for fans of cello music in general, and especially works by Greg Haines, Peter Gregson, Richard Skelton, and Hildur Guðnadóttir.