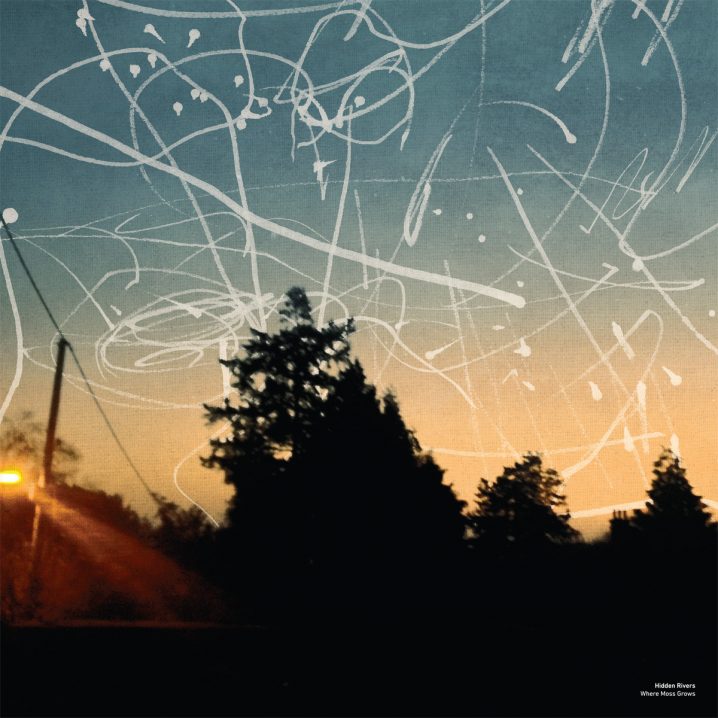 Hidden Rivers may be a new moniker for your collection, but I assure you it is not a new name to the scene. You see, Hidden Rivers is none other than Huw Roberts, a musician from Wales, the curator and label boss of Serein, and one half of its fantastic project, Nest along with Otto A. Totland. Roberts has also previously released pieces as Guruyu and Opiate on Erik Skodvin's Miasmah Music, back in early 2000-2001, when the imprint was still operating as a free netlabel (remember those?) in its infancy. And now, although arguably very busy with introducing our ears to acts like Olan Mill, Strië and Brambles, Roberts hits us with a gem of his very own…
From the very first track I already knew that Where Moss Grows is going to be special, and I would absolutely have to share these words with you. Although composed almost entirely out of synthesizers and drum machines, the album retains a very organic flow, and is pretty distant from your typical "synth" music. Elements of accidental noises, static, and lo-fi treatments warp the composition into its own living, breathing entity. The rhythm kicks in on the second track, "In And Out Of Days" and I immediately flash back to early days of Boards of Canada (I checked with Huw, and like me, he agrees that this is a compliment). The track remains my favorite piece on the album and I often return to it to evoke the same time-warping feeling.
Away from the concrete towns and cities there is a place Where Moss Grows. A place walled with limestone, of dell and cave, forgotten railways and Hidden Rivers. This music is a document in sound of journeys through this place, the sylvan valley.
At only 42 minutes in length, Where Moss Grows is sprinkled with a few vignettes and interludes, giving the main entries room to breathe, unfold and bloom all on their own. The overall aesthetic is very consistent throughout the album, working with slow rolling pads, ambient strings, and memorable melodies. It is perhaps the drum machine percussion that adds that overall nostalgic feel to the album, or maybe its the pitch-warped degradation of the stretched magnetic tape of an overheated cassette in the back of my car, or maybe its the melancholic song of the ever passing time mixed with the sounds of the ticking clock. Whatever it is, which is so hard to describe, Where Moss Grows touches a spot, perpetually soft beneath the hard weathered shell accumulated through the years.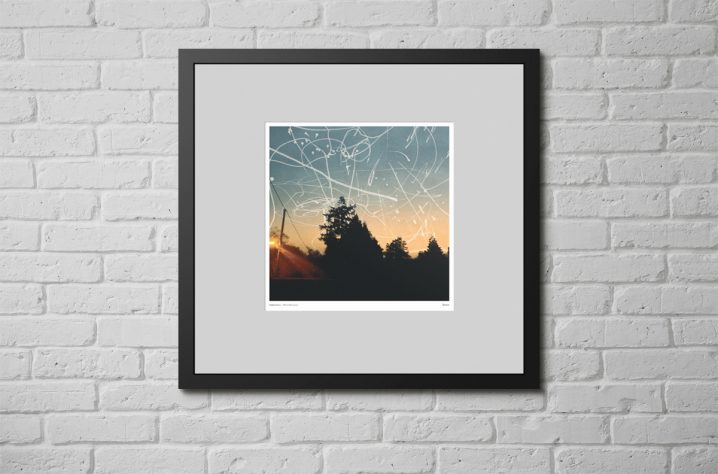 Roberts is also responsible for the artwork for this and most of label's releases. The first 100 CD copies of this record included a cover art postcard, while the first 100 12-inchers featured a larger and heavier insert of the same printed with a matt finish (pictured above). Speaking of records, Where Moss Grows is also available as DMM cut (direct metal mastering) pressed on 180 gram virgin vinyl. Highly recommended if you like the above mentioned artists, and of course, everything else Serein…
©
Words by HC