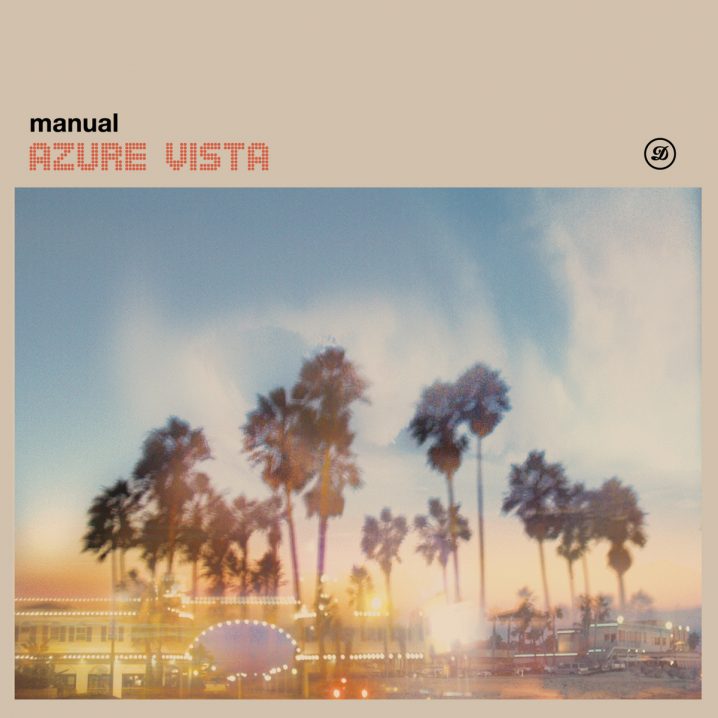 People always ask me what my favorite season is, and although I never say "summer" there's no conceding that for me, and admittedly for most, some of my fondest memories come from the warm heart of the year. Foolishly sunburnt skin, muggy days, long nights, high spirits and more often than not a change of scene all amount to a flurry of memorable moments for a brief period each year, a welcome reprieve to the general monotony. Jonas Munk's Azure Vista is the epitome of these luxurious summer days and a classic shoegazing album for myself and many others.
The richness we immediately seek arrives in opener "Clear Skies Above The Coastline Cathedral", a hugely expansive piece that seeks to evoke the same blissful vistas of the unbroken blue heavens along the shore. Its watery beginnings pave the way for deliciously jangling guitars and lavish swathes of buzzing electronica that climb slowly in expressive oscillations of texture, the whole entity an easygoing mass of playful shimmys and humming vocal snippets. "Summer of Freedom" moves quickly away from the delicate acoustic pickings and dreamy cooings directly into empowered passages of tight guitar and heady percussion, flooding us with sights and sounds at its raw, dense textural peaks. The animated guitar lines do die away though across its elongate 12 minute span, collapsing into more replete stretches of comfy shoegaze that populate much of the record; noodling guitar work and smeared synths crystallize in the quickly dimming daylight, committing these satisfactions to memory.
"Twilight" forms a nice mid-album interlude to briefly close the preceding daylight hours and welcome the ensuing warm night to follow, with the lazy satisfactions of "Tourmaline" unwinding on an easygoing bed of idiosyncratic guitar grooves breathing in the cooling air and treading the familiar coastline in a new hour; squawking birds and hazy electronic lights tantalizingly populate the backfield as we begin to distinctly wind back up. "Neon Reverie" is that moment, embracing the night and all its possibilities fully in its churning guitar and meatier percussion, tumbling rapidly down the rabbit-hole and wheeling in its lively revelries. Its moments of brief respite are just stop gaps, much needed breathers before it throws itself back into the fray in escalating clamour, fully embracing its shoegazing heart in a rich battering of heaving melody.
The title track subsequently rounds the album off in its final minutes, living up to its namesake in its peaceful and balearic evocations, softly soothing expanses of spent drone lines permeating the minimal atmospheres summoned here. It feels tight though, not lost and hazy as though in some hungover fugue, but clear and present as it rests comfortably in the pleasantry of recent memory.
A new remastered and expanded edition of the most popular of Manual records – the 2005 shoegaze classic Azure Vista. Jonas Munk aka Manual remastered the original six album tracks and added seven live tracks performed in Chicago and Los Angeles on Manual's 2007 US tour. Long time friend and partner in music Jakob Skott redesigned the artwork for this 2xCD edition, which comes in a six panel Eco-wallet.
I really don't want to undersell this album; it might be something of an outlier within Manual's discography from a sonic perspective but he turns his hand so adeptly to these Shoegazing, fringe Dream Pop retrospections so easily it sounds as though he's never done anything else. The balance of scorching sunlit crescendos and ruminating, self-satisfied ambience is the perfect representation of the journey through Summer and its short, sharp rollercoaster of experiences. This is genuinely one of my few all-time favourite records and I strongly recommend picking up the new remastered version; a must listen during our current heatwave.
manual.bandcamp.com | darla.com
©
Words by Chris Doherty-Ingram of HearFeel
Additional editorial by HC