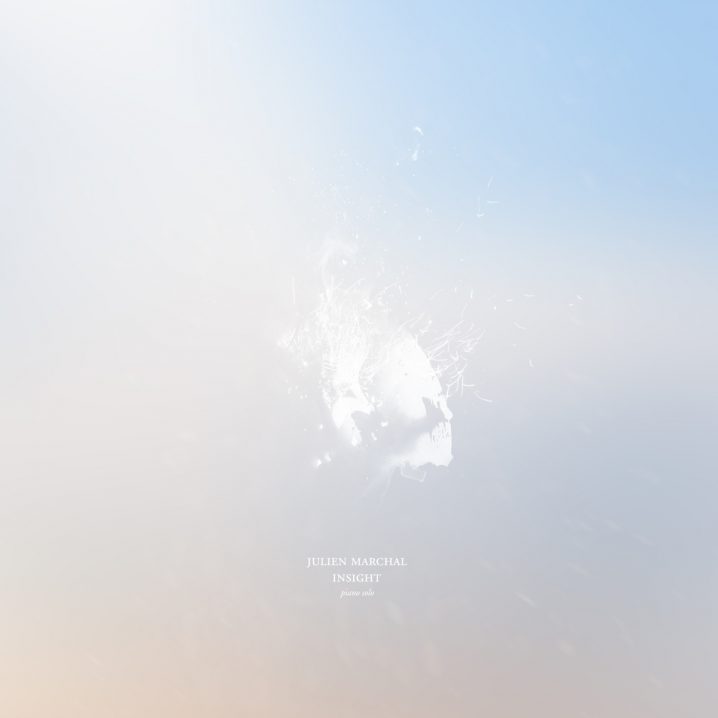 It seems that once a year I stumble upon a new contemporary pianist that remains in my playlist from that point on. I will never forget the very first time I've heard Max Richter, or Nils Frahm, or Otto Totland [I'm sure the same holds true for you]. Among my favorites discoveries include the sounds of Fabrizio Paterlini, Bruno Sanfilippo, Luke Howard, Poppy Ackroyd, Lubomyr Melnyk, and Robert Haigh. This year is no exception, and although I may not have covered a ton of beautiful piano sounds in the last six months, you know that I've listened to it all. So let me break the spell by introducing you to Julien Marchal.
Marchal is a French composer, pianist, and a sound designer, who has previously appeared on these pages with his four-track self-released Insight EP. Indeed, this same-titled long-player includes the first four piano compositions from the début, but they appear on the album in re-recorded form and sound just a bit better (to my ears). So, although I still recommend you support each artist by collecting their entire catalog, in this case, you can skip ahead directly to this full-length release, and not feel like you've missed anything. Recorded in his very own home studio, the album "takes the listener inside the piano."
Revealed by the damper pedal, the mechanical sounds of hammers, pedals and other noises showing us an organic piano. The album is an invitation to a oneiric world where music and sounds merged.
It's difficult to avoid some comparison of Marchal's music to that of Frahm's, so let me quickly get that out of the way. Perhaps the most immediate relationship between two pianists is their attention to the detail in the aesthetic of each little sound produced by my beloved instrument. The closely placed microphones pick up the most [in]significant minutiae, inviting the listener to appreciate every shuffle, thump and din. From the minuscule crackles of the wooden floor tiles to the gentle hammer's touch of strings, to the last caressing thud of the dampers – all is revealed, all is acknowledged.
But, of course, it is the music itself – docile, delicate and effervescent, that floats through the empty moments of silence, and fills up the room with its beauty and grace. From the very first track, sense of familiarity is present in Marchal's work, that is in doubt influenced by Frahm and Richter, but there are plenty of other mental references which get triggered along the way – from harmonic progressions of Bach to Chopin, from appreciation of space by Erik Satie to Arvo Pärt, as well as influences ranging from Boards of Canada to Aphex Twin.
The 40-minute, 13-track release will be a delight for fans of any of the above-mentioned artists. Available as a download via Marchal's Bandcamp (as well as all of your usual digital outlets), the LP includes two remixes by Haring and Philippe Lamy, along with a Reinterpretation by the Sleep Orchestra. For more modern classical compositions and orchestral works by Marchal, check out Altered Perceptions a piece for a string quartet, piano, and electronic treatments. I would definitely like to check out this piece live. It looks to me like Marchal will be busy with the many upcoming collaborations! Keep your eye on him – highly recommended!