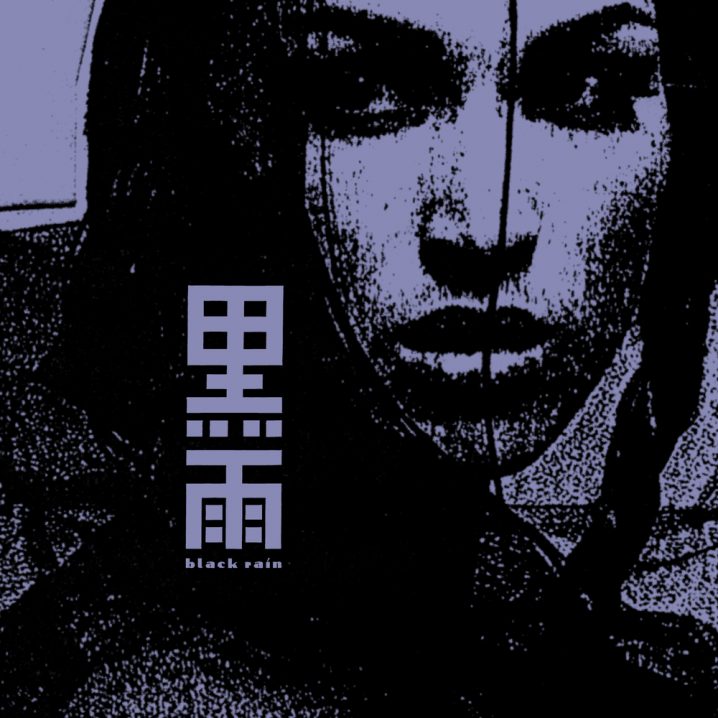 Blackest Ever Black is a London-based label, founded by Kiran Sande, which came on a scene with a mysterious air, through that dark corner of the internet, clouded in occult, obscurity, and murk. I immediately fell in love with the very first release by Raime, which only piqued my interest further with the following output by Tropic Of Cancer, Vatican Shadow (plus a few other of Fernow's monikers like Prurient and Rainforest Spiritual Enslavement), Cut Hands, and even Lustmord. So I was genuinely intrigued when a record by Black Rain, the project's first in 18 years, appeared on the imprint.
So I'm not going to lie and say that I was familiar with the project, prior to this introduction – my overall curiosity is only enhanced by how current the music sounds from this Stuart Argabright (the New York City based founder and figurehead of the duo), after the project's last record in 1996. Sure, there are echoes of the industrial era with all the proper hallow percussion and dejected female vocal samples [Sean Young of Blade Runner], but these are supplemented by a suffocating rhythmic tension, so painfully desired by the sounds of everything that's black. Concrete structures are engineered out of collapsed materials, risen to their monumental heights, only to be torn down into rubble for a new compound. Elements of post-apocalyptic science fiction drift in the peripheral sonic vision, drowned in the pressure levels of gust (of "Burst"?) generated by the propellers during their takeoff into abyss.
Dark Pool is a work of hard-edged sonic fiction rooted in cyberpunk's quintessential neo-noir cityscape/dataspace but projecting into a farther future of biotechnological advancement and alienation. […] Dark Pool's humid dystopia is also acutely Ballardian in its vision of manmade and natural worlds encroaching upon each other: a vivid psychogeography of half-submerged high-rises and hidden jungle laboratories.
Digging further into the history of this project, one will learn that Argabright, after a correspondence with William Gibson and a meeting in person, was chosen to create an original soundtrack for Johnny Mnemonic, only to be abandoned later in favor of a more commercial roster (KMFDM and Orbital both appear on the final OST). Some of these pieces appeared on Black Rain's 1995 début, titled 1.0, with the most recent incarnation on BEB's 2012 release, Now I'm Just A Number: Soundtracks 1994-95. If you missed the latter, you can look forward to an expanded 2xLP and CD edition of this compilation in 2015. As suspected, these are dark, Smokey, malevolent pieces, perfect for the Blackest Ever Black catalog. Both a recommended for fans of Demdike Stare, Andy Stott and Sandwell District.
p.s. Officially Black Rain is a duo of Stuart Argabright and Shinichi Shimokawa, and although some reviews credit both on Dark Pool, my sources only reference Argabright for all production.
©
Words by HC