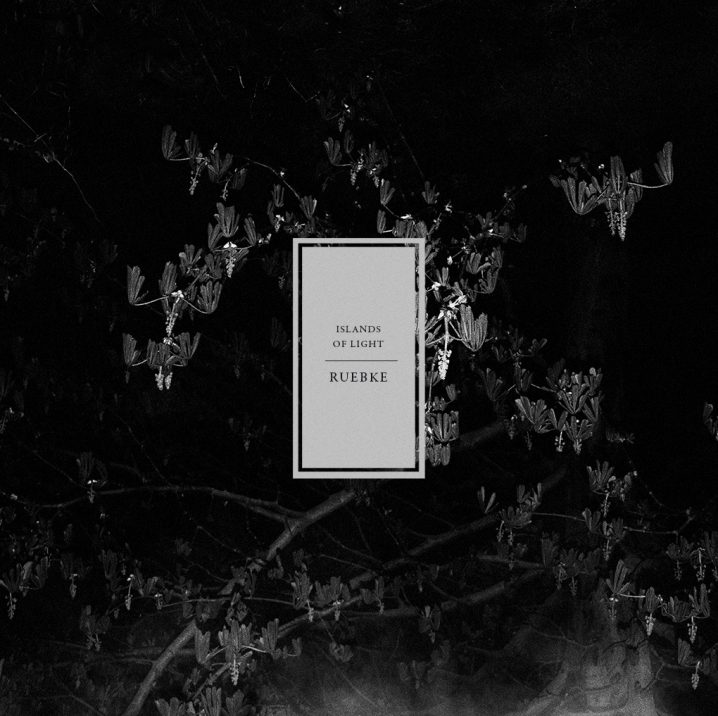 Islands of Light is a new music project from Vienna-based musician and graphic designer Dino Spiluttini. The moniker is one which he chose to differentiate from his darker, more experimental solo work, but which soon revealed itself to be a poignant metaphor for the music that was being created. That music can now be heard for the first time on Ruebke, released on Ian Hawgood's Home Normal label.
Ruebke is the name of a little village near Hamburg, Germany where Spiluttini lived for several years and, as he shared in a recent interview, the music on the album is inspired by a particular aspect of his time there, spent caring for many animals, enjoying their company and sadly observing the cruelties of nature or humanity taking them away. Those sentiments are reflected in the gentle and somber melancholy of the compositions.
Despite the funereal tones, there is much comfort the music of Ruebke. Spiluttini also shared that he developed these tracks over a four year period spent suffering debilitating bouts of depression and anxiety. The music he was able to produce during this time became his "islands of light". Seen this way, Ruebke becomes a musical archipelago of emotional sanctuary and hope, a place of stillness and beauty. The experience of the listener is well described by Ian Hawgood who finished mastering the album in June:
"After a period of adjustments and careful editing, 'Ruebke' was finally mastered in June 2014, a particularly heavy rainy season here in Japan. Outside our house is a beautiful river that rises to a height that from our studio we can see that patter of raindrops slowly work their magic on the river's raised surface. As I listened to the final masters whirl away on a very lovely reel-to-reel, the tubes glowed, the reels wobbled as they have a tendency to, and the rain continued. It was one of those rare moments where everything just fit; a moment of timeless perfection. This encompasses exactly what Islands Of Light's 'Ruebke' achieves through its melodic developments and grainy surfaces; the sound of the soul's ardour." – Ian Hawgood'
The album balances muted and textured drones ('Praeludium', 'Honung', 'Heimfeld') with traditional elegance ('Goerde', 'Schlump', 'Joses') on a fulcrum of tension found in one piece that somewhat counters the mood, 'Muemmelmannsberg'. Ironically, Spiluttini describes himself as a "terrible pianist", but no doubt he is being much too hard on himself there. Perhaps he is not going to play a Rachmaninoff concerto anytime soon, but on Ruebke he coaxes delightful melodies and a wide range of emotions from the instrument. Ruebke is a cohesive and moving work that rings true from the first note to the last.
dinospiluttini.com | homenormal.com
©
Words by Brian Housman of Stationary Travels
Additional editorial by HC