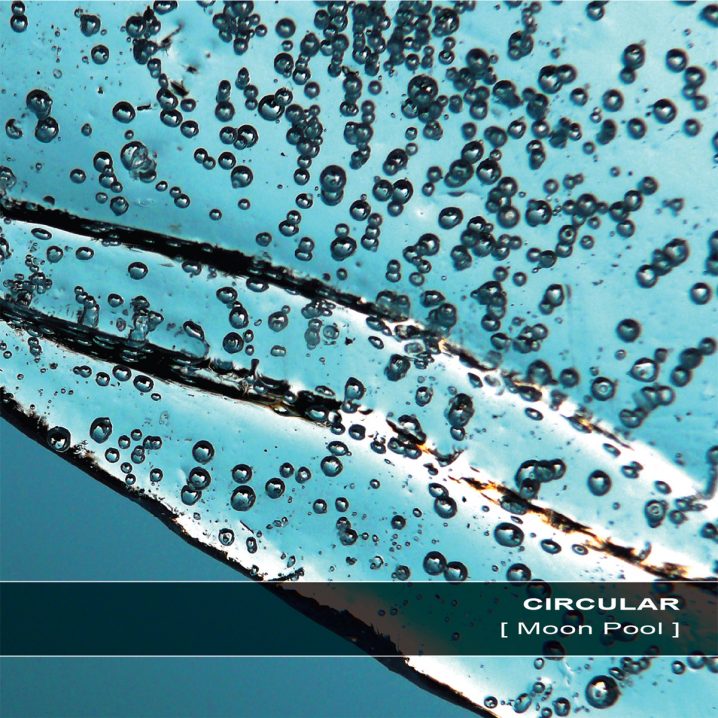 There are some people who despise the term 'psybient'. I'm not exactly sure why. I suppose there is a certain distrust in the merging of the 'psychedelic' anything and the ambient music genres. I don't particularly tend to favor one word versus another, although I would rather prefer to use the word 'psybient', instead of 'downtempo', 'chill-out' or 'new age'. Regardless of the terminology, the sound does seem to occupy a particular realm of the music scene, although I'd argue it has existed with us since the beginning – Future Sound of London, The Orb and Global Communication could serve as the early roots. Today's exemplary artists include Ott, Shulman, Bluetech, Younger Brother, Solar Fields, and AES Dana. The latter is the founder of the Lyon-based (France) Ultimae Records which brought us many of fantastic releases throughout the years.
Circular is a project by Bjarte Andreassen and Jostein Dahl Gjelsvik, a Norwegian duo with previous releases on Origo Sound (home to Biosphere's many albums), and Iboga under the moniker Hydrofon. Gjelsvik is also one half of the beloved Pjusk project (along with Rune Andre Sagevik) with the releases on 12k and Glacial Movements. Moon Pool is the duo's third record for Ultimae, beginning the journey with Substans (2009) and most recently published digital-only Nordic Circles | Live Nuit Hypnotique #4 (2013). Looking over my ever-growing library it appears that I also five-starred the "Feller Buncher" track, appearing on Ultimae's Fahrenheit Project Part Seven (2011).
Being among the artists to influence the sound that was to be known as arctic ambient, Circular kept developing and exploring a wider sound palette. References to the stark beauty of the wide open nature is still clear, combined with a warmer involving cinematic trait.
Moon Pool is at once an illustrative release for the amorphous style of this sound, utilizing most, if not all, cross-genre 'inspirations' with seamless integration of synthesized and organic sounds. Perhaps if 'space' (both, as an abstract emptiness and the concrete vast expansion outside of our universe) had a particular aesthetic in resonance, a cinematic texture in harmony, and an endless reverberation of din and tonality, it would sound like this. I especially enjoy Moon Pool's extensive progressions of ambient flowering, freckled with surreal vocal samples, and layered with slow rising, thumping and tight rhythm, as showcased in my favorite track of the album, "Theory of tides".
I didn't accidentally drop the FSOL reference above – there are moments on Moon Pool that immediately remind me of my earlier fascination with Lifeforms, Dead Cities, and ISDN – three classic albums which I still listen to and treasure till this day. Yet Circular breathe a whole new vitality into the sound, with a more modern production qualities, meticulous atmospheric elements, and a sense of pure sonic flow. There's never a moment when the environments appear to be over the top – instead they invite a listener to melt into a dreamlike state of consciousness envisioned from within. With each of the eight 'chapters' on the album, averaging from six to even thirteen and a half minutes in length, the duo explores abundant aural terrain, leaving you plenty of visions for consecutive listens. Highly recommended!
Stay tuned for an Interview with Circular going live tomorrow!
©
Words by HC