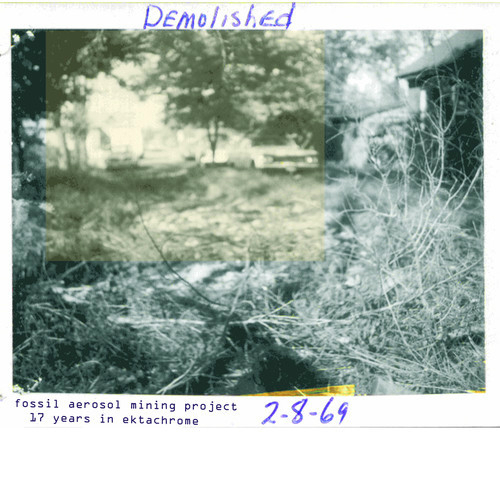 Although I spend a lot of time listening to music 'on the go', there are a few records that I have in reserve for my intercontinental travel. These are the albums that slowly lull me away, distracting my mind from any other thoughts, beckoning the attention to a complex kaleidoscope of images behind closed eyelids. Abstract patches of samples wane in and out as I begin to drift. Somewhere, over the North Atlantic Ocean, in my tiny chair of a turbine-propelled man-made machine, I am traveling through time and space, and above all consciousness. As my awareness beings to slip between the dream state and this other, it is the music that becomes the only companion throughout my intra-cognitive perceptive self. This is what I call red-eye dreaming…
The one particular record which I have been playing for years is Future Sound of London's Lifeforms (Virgin, 1994). There is something about the collage of sonic textures which makes the album a particularly unique experience, even twenty years (twenty years?) after its release. Those who hold this record dear know exactly what I'm talking about, and will without a doubt agree. I suppose ever since my discovery of FSOL I have been hungrily searching for more of the same yet slightly different, and although many acts have tried to replicate the sound, they never really captured the essence of that particular subliminal flow. At some point I gave up searching. And then I stumbled upon the Fossil Aerosol Mining Project.
"… like stowing away on an aging freight train as it winds its way from the balmy American South to an unnamed permafrosted north, [FAMP] takes the listener on a slowly evolving adventure through a dense audio fog filled with distant, indiscernible shapes and punctuated by the sudden appearances of artifacts from another time."
Hazy sonic fabric, drenched in lo-fi post-processed and dense aural foam, moves slowly among the map of misplaced tangled objects, grasping along the way at fragments of memory, prospects and hope. Uncovered in a distant future, this dusty record may be easily dismissed as having suffered through a natural disaster, or a catastrophe conceived by man. Assembled from acoustic debris, left in the autumn rain, and dragged through an eerie forest, the field recordings on 17 Years in Ektachrome, if one can call them that, present a unique document of unimagined places, at times too fragile to conceptualize and form.
Hand-Held Recordings is a Hiroshima, Japan based independent label run and operated by Paul T. Kirk, also known as Akatombo – be sure to read Headphone Commute reviews of his Unconfirmed Reports (2010) and False Positives (2012). Fossil Aerosol Mining Project dates back to the 80s, as a "loose-knit group of artists and collectors interested in exploring and gathering the damaged remains of late 20th century popular culture" and is currently a sonic offshoot of US-based Afterdays Media art collective, with numerous contributions towards Zoviet France's Duck in a Tree podcast. The embedded video clip is taken from their 2009 release, If You Enjoyed Dawn Of The Dead.
I suppose it's important to point out right away that although I do hear some aesthetic similarities between FAMP and FSOL (minus some more progressive beat-work), I think if you begin to criticize and dissect, you'll quickly find some things that don't agree. Some may pick up on elements of Touch releases – sound archives by Chris Watson, BJ Nilsen, and Geir Jenssen particularly come to mind. So don't hold me to my words and drop those expectations (I know it's hard), and try to hear the album for what it simply is. What I'm really trying to communicate here is that 17 Years in Ektachrome is one of those records which I will always play on my next "transit". I'm only hoping that you'll hear the same. Just close your eyes…
©
Words by HC