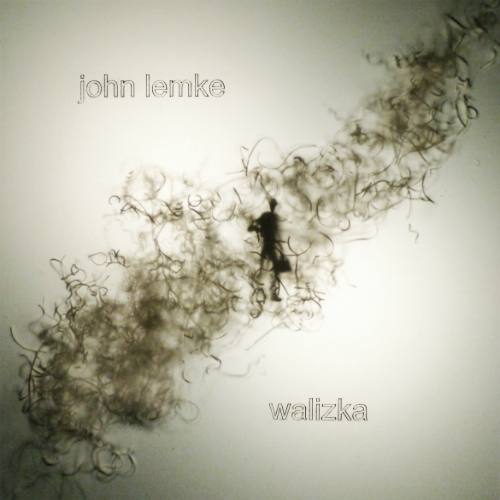 Walizka by John Lemke is a significantly enhanced reissue of a three-track EP which was originally released as a teaser for his 2013 full-length album People Do on Denovali. The new version includes the three original tracks ('Walizka', 'Drift', and 'Kompass') along with four stunning remixes by fellow Denovali artists Piano Interrupted, SaffronKeira, Everyday Dust, and Petrels. According to Lemke, the songs on Walizka were actually developed after the material on People Do and shift the electro-acoustic feeling of that record into "more dub drenched territories".
If you have not heard the original tracks, you are in for quite a treat. Syncopated, percolating rhythms and impossibly catchy bass lines flow throughout, and the balance of acoustic and electronic elements is seamless and intoxicating. The remixes then take these tracks in surprising new directions. In each case, the guest artists slow down the original source material and uncover entirely new sonic possibilities which underscore the strength of Lemke's compositions.
"three items in a suitcase, a clarinet, a looper and a microphone – is how it all started. a free improvisation with friend & collaborator lukasz bernacki (on clarinet) sparked john's desire to bring his compositional and production approach back down to the most basic elements. creating simple, yet distinctive rhythms only through tapping contact microphones run into noisy guitar amps became the base for the ep's three tracks, consequently inspiring its live, lo-fi feel."
Piano Interrupted (that's Tom Hodge and Franz Kirmann) slow 'Walizka' down into a graceful waltz with the most delicate of electronic flourishes. SaffronKeira (Eugenio Caria) takes 'Kompass' for a deep ambient dive while preserving the glitchy dub aesthetic, albeit in slow motion. Everyday Dust (a mysterious artist on Sparkwood Records) then takes the same track and, dropping the percussion elements, transforms it into a transcendent and contemplative drone. Finally, Petrels (Oliver Barrett) takes 'Drift' and stretches it into nine minute abstract excursion of changing moods and electronic alchemy.
Despite the diversity of styles and artists, it all meshes together beautifully and flows coherently. A unique and captivating album. Walizka is available from Denovali in CD and MP3 formats as well as two flavors of 180g vinyl, clear gold and black. It's also worthwhile to note that People Do was featured on Headphone Commute's Best of 2013 Music For The Frosty Night When I Miss Your Warm Light end-of-the-year list, so it is indeed highly recommended.
lostinsounds.com | denovali.com
©
Words by Brian Housman of Stationary Travels