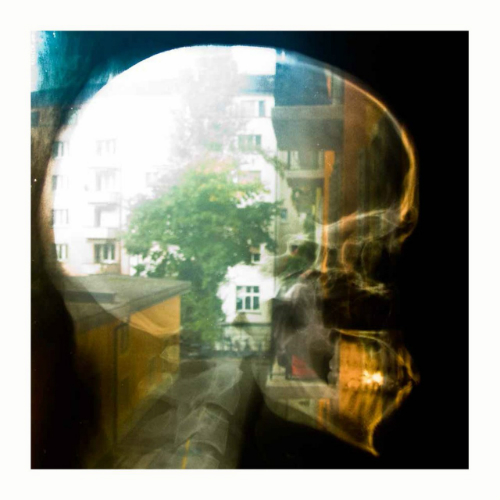 Ed Handley and Andy Turner are way too good to be taken for granted. I reminded myself of that when their 10th album, Reachy Prints, surfaced three years after their last full-length, Scintilli (Warp, 2011). That album, like this one, exploits their strengths while touching on new ground selectively, often in ways that are subtle enough to creep in unnoticed at first. Whereas Scintilli dabbled in some darker dubstep trends and Fehlmann-esque techno gallop, Reachy Prints finds the duo to be delving deeper into the melodic sensibility that makes them so special. They still manage to touch on current trends, but it's never without putting their keen sense of melody and harmony first.
Case in point: it would be easy to dismiss the third track, "Nafovanny," as aiming for chillwave, but they instead take it somewhere much more sublime and elegant. It's really their knack for rhythm and lush melodies complementing one another that makes it such a success, like most of their catalogue. There are some gorgeous embellishments on opener "OH" and especially closer "Liverpool St" that honor the orchestral arrangements the duo showed off at their 2008 winter performance in Chicago's Millennium Park. "Liverpool St" is in fact probably my favorite of the bunch, starting with a spry flutter of woodwinds and strings before a rhythm section snaps everything in a jauntier tempo and syncopation. "Hawkmoth" is another gorgeous one when it comes to interesting chord progressions and melodies, with a cadence and style that is distinctly theirs.
"The title, according to the duo, alludes to 'the creative process, the capturing of ideas, and the devotion required to recreate them'. The work confirms their position at the vanguard of underground electronic music production incorporating the latest synthesis technologies in these compositions, whilst retaining their trademark emotive, yet playful, signature style present over their career."
If you're craving more of Plaid, check out T.E.T.H.E.R. – an interactive web app created by Jono Brandel and Plaid, where you can manipulate geometric shapes which gradually evolve with the music. There is also a highly elusive soundtrack for the interactive film experience, titled The Carp and the Seagull, which Warp re-released in 2012, and then an even more obscure score for the Japanese anime Tekkonkinkreet (Aniplex Inc., 2006) which I can't recommend highly enough! Easily a contender for the best of the year so far.
©
Words by Matthew Mercer of Ear Influxion
Additional editorial by HC