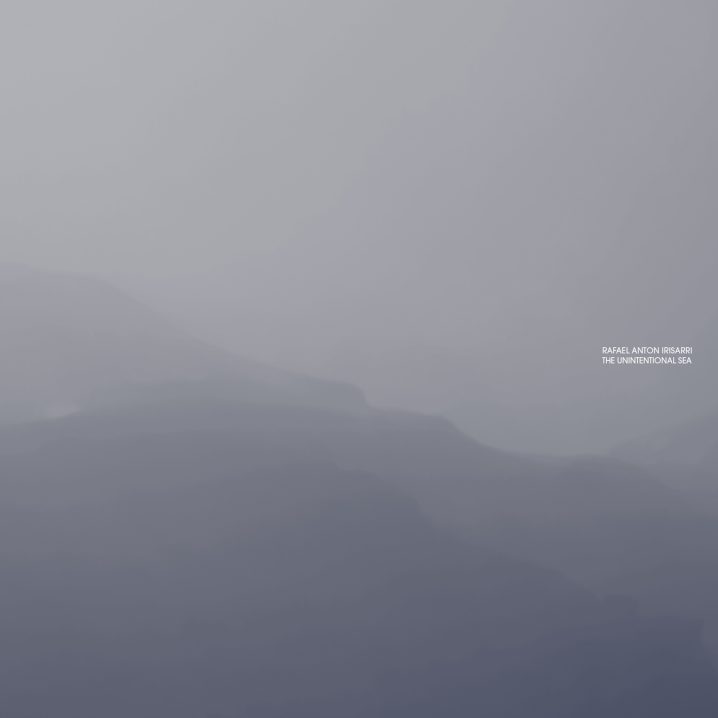 I swear this winter has no end in sight! It's as if we missed the warm seasons altogether, and the winter started all over again. Five months ago I actually looked towards the dark and cold months, so that I can immerse myself in music which is not so appropriate for a sunny day, but honestly, this is just too much! One of the albums that kept me cozy throughout this brittle stretch was the fourth full-length by Rafael Anton Irisarri, titled The Unintentional Sea. Released towards the end of 2013, this follow-up to the much acclaimed The North Bend (also appearing on the beloved Room40 operated by the one and only Lawrence English) was essentially the soundtrack to my morning commute. Even now, as I replay the album again, a shiver passes down my spine, as I recall my daily fight against incoming slush, the Hudson river rolling with huge hunks of ice, the frigid gust clawing at my cheeks already wet with tears caused by wind.
The music is neither dark ambient nor drone, instead, it's a heavily textured soundscape influenced by a portrait of a place. Shuffling clicks, humming machines, moaning organics – each make up a complex organism which slowly evolves, moving through the landscape like a thick morning haze. The unfolding is gradual, moody and glum, full of vinyl crackle, guitar-driven whirr, sparse piano keys and meticulously controlled atmospherics. And yet, each track maintains a characteristic melody – that something which is immediately recognizable when you hear it again. Add to that a conceptual interpretation and the hints of sensed dismay begin to gently come into focus. In the case of The Unintentional Sea, Irisarri's inspiration comes from a story of the Salton Sea – "a failed river redirection to assist Californian agricultural development at the turn of the 20th century." The progression of the album attempts to mimic the transformation of the men-made body of water.
During the 1950s, this ecological disaster was seized and rebranded by corporate land developers, flipping it into a dream getaway destination for West Coast elites. Before long, record temperatures and a rising level of water mineralization led to the mass death of fish and other wildlife, and in turn so too did the resort town's population, leaving behind a vast post-human deserted wasteland. This unintentional sea had given life and now has taken it away.
I first came upon Irisarri's work with his 2007 debut release on Miasmah, titled Daydreaming. I still play that album every few months. A year later, Irisarri migrated over to Ghostly International under a different guise (and a completely different genre) as The Sight Below. Throughout the years, he managed to maintain both projects with consistent output: Hopes And Past Desires (Immune, 2009), The North Bend (Room40, 2010), and Reverie (Immune, 2010) under his real name; and Glider (Ghostly, 2008), Murmur EP (Ghostly, 2009) and It All Falls Apart (Ghostly, 2010) as The Sight Below. But there is more! Along with Thomas Meluch (aka Benoit Pioulard), Irisarri formed Orcas, which got picked up by Morr Music in 2012. In fact, the group's second album, Yearling, is due out in just a couple of days, on April 4th. Irisarri is also behind Seattle's Substrata Festival, with its fourth edition happening on July 17-20. And more than anything, throughout the years, when I met him at various events, Irisarri became a very good friend.