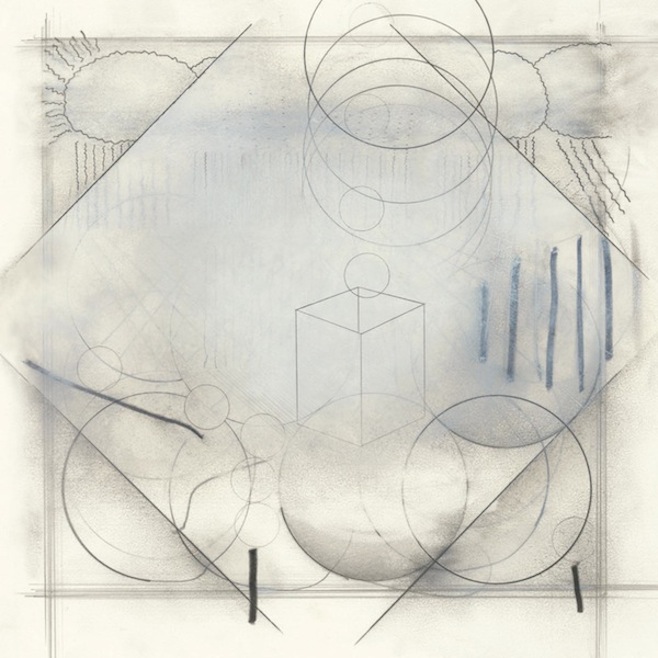 Darren Cunningham's latest (or is it really last?) offering as Actress is a dense, hazy, and nearly hallucinogenic stroll through the foggy streets of South London, and indeed Cunningham's abstract interpretation of his mind, titled Ghettoville. Two years ago, Actress released his third full length, R.I.P, putting this character to rest, and now that the image is deceased, how does it feel to be within the cold and dark walls of the void? Perhaps the answer lies in Ghettoville, which, after being properly released by Cunningham's own Werkdiscs label, gets picked up by Ninja Tune, since its interest piqued in this particular sound with a three-track Silver Cloud EP in 2012.
The album takes a long time to reveal itself, to sort-of grow on you, like a stubborn weed, choking out the impatient and inept. My first impression of the music was fairly neutral, at times even dipping into the negative scale of appreciation. What exactly is this? What is Cunningham trying to say? The rhythm is gravely beyond any lo-fi aesthetic, hardly resounding through the mono channel of a damaged speaker, at times repeating to no end with a single, seemingly simple beat, sixteen, thirty-two, and sixty-four bars at a time. Did Cunningham just fall asleep behind his drum-machine, or am I just too sober to drop out? Thick layers of hiss, slowed-down hip-hop samples, mired shuffles, dingy atmospheres pulled back into the corners of the stage, as if it's all coming from within a can, dipped into an aquarium replete with grime.
Things finally begin to make sense when I give up on trying to decipher the sound—and let the clouds overtake the skies. Darkness sets in, and with the stormy winter weather (you know, the one where you almost wished it already snowed, instead of a sideways freezing rain pummeling your frigid clothes), the sounds of Ghettoville cut through the chilly bones. This isn't really a brisk stroll through a sunny countryside, but rather a nightly crawl through dank streets where moss consumes decaying cigarettes among the cobblestones and tombs. And as the mind attempts to cling to a particular pattern, deciphering the hidden associations with remnants of London's dance music, the melodies trail off, stumbling over their unquantised progression, diving below the murky slabs of sediment and debris, barely capable to gasp for air and its sustained life-force.
"Ghettoville is the bleached out and black tinted conclusion of the Actress image. Four albums in and the notes and compositions no longer contain decipherable language. The scripts now carry tears, the world has returned to a flattened state, and out through that window, the birds look back into the cage they once inhabited. Spitting flames behind a white wall of silence. The machines have turned to stone, data reads like an obituary to its user. A fix is no longer a release, it's a brittle curse. Zero satisfaction, no teeth, pseudo artists running rampant, but the path continues."
Taking off my headphones after this journey feels like I'm peeling off a space suit, and the world gets sucked back into existence with a loud thump, in all its surround-sound glory and always perfect audiophile quality. Some uneasiness still lurks in the background of my mind. Will I take the plunge again? Perhaps. Most likely I will find myself revisiting the streets of Ghettoville on cold and sombre days, to match my inner state of void with Cunningham's abstruse and complex music. Meanwhile, even if the rumours of putting the Actress project to bed are true, you can keep your ears open for Cunningham's few side projects. There is also a limited 5LP + 2CD "Black Elephant"-skinned boxset (plus a 40-page artbook) compiling the Hazyville and Ghettovillealbums out on Wekdiscs and Ninja Tune.
©
Words by HC