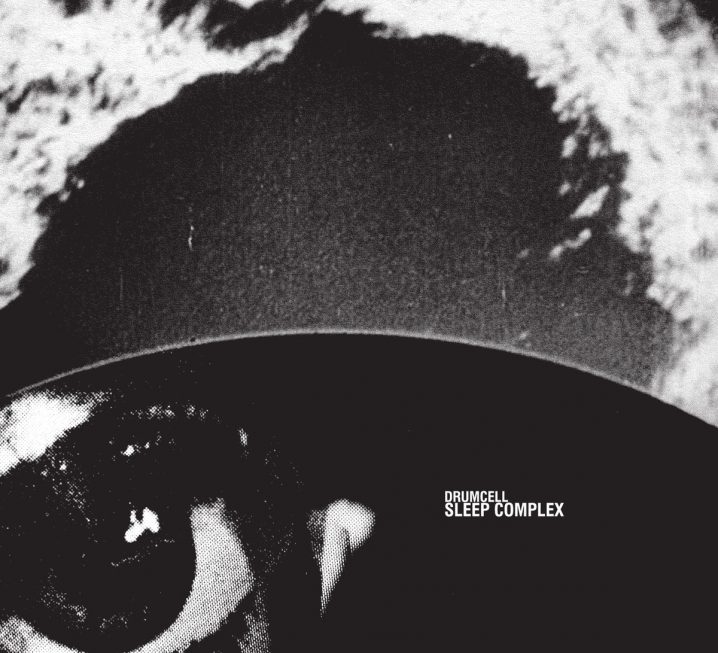 You've surely witnessed some coverage of techno on these pages. There are many a time when I delight in the 4/4 kick and its hypnotic derivatives. As a child of the 90s electronica, I grew up with the Surgeon, Jeff Mills, Adam Beyer, Chris Liebing and the likes. I am lately excited about the evolution of the genre and its fascinating permutations through works by Lucy, Vatican Shadow, Demdike Stare, Silent Servant, Raime, and Emptyset. Just thinking about those names again, gets me all excited about the upcoming Decibel Festival when I will finally experience the genre of prolonged dancing at deafening volumes. You should definitely check out the lineup (and yes, Speedy J is playing). But I digress…
One of the names I'm adding to my list of genre-bending producers is Moe Espinoza, founder of Droid Recordings, releasing under the alias Drumcell. There are more than a handful of 12″ EPs and split releases by this LA based classical trained musician, who, like yours truly, fell into the rave scene during its infancy. Getting deeper into the West Coast techno community Espinoza and the Raíz brothers founded the Droid Behavior collective, and produced many Interface warehouse events. Espinoza's sound slowly build-on with his fascination of technology and analogue gear. He first appeared on CLR on a split with Brian Sanhaji in 2012, and this year, Sleep Complex debuts as his first full length release.
The thirteen-track album [including two bonus tracks on digital release] spans almost an hour and a half, yet there are plenty of gripping moves along the way that keep you guessing at what the next turn will deliver. With a heavy drum kick, Espinoza traverses broken rhythms, that although do not [always] land the deep bass on each fourth note, still retain that techno essence. This is a dark, harsh and semi-cold journey. I augment my temperature reading, because the sound is not as hollow and sterile as some German tracks may throw off, but rather a wide-encompassing glowing experience, tingling with aspects of fear, tremor and angst. There are hints of noise and industrial elements, no doubt because Espinoza spent some time playing guitar in the industrial bands, before the nocturnal techno snatched his careless soul.
"On the one hand "Sleep Complex" pays respect to the root-element of Techno, the raw, dirty and hypnotic vibe that goes back to early Detroit Techno, on the other hand it almost has some kind of a rock attitude, especially when it comes to the beats, making it stylistically independent and impossible to pigeon-hole."
Although Espinoza is not revolutionizing the genre, he nevertheless cements its ongoing expansion by pushing it further, beyond the standard cut. Even when the bass kick falls into its throbbing rhythm, the space beneath the beat evolves into a complex monster, ruthless in its total dominance and intelligent in design. The album and track titles hint at dystopian environment, with something "Behind You", "Empty" and "Mind". Although I wish I would have discovered Drumcell earlier, I still have to thank the above mentioned Liebing for picking him up on his monumental CLR, which by the way, prior to 2010 used to stand for Chris Liebing Recordings, and now means Create Learn Realize. Well, let's CLR on and on!