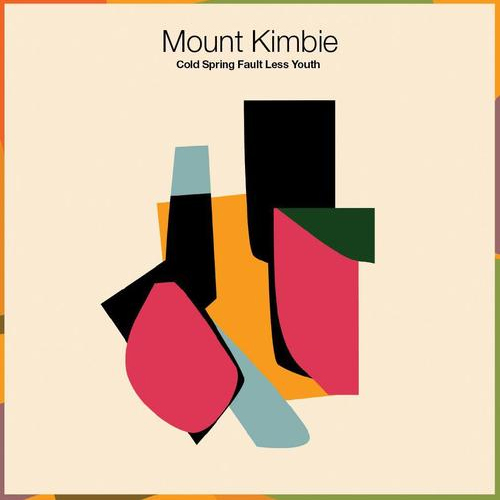 The second album from Mount Kimbie coincides with a lateral move from Hyperdub to Warp Records. Upon first blush, that change makes perfect sense — it's an extremely different beast from Crooks & Lovers (2010). That debut was irregular and odd and disjointed in ways that felt both magical and of the time; somehow aligning with trends while refusing to conform to them outright. But then I have to remind myself that it's already been three years (!) since the release of that debut, and much has changed in music since then.
Cold Spring is a pop album by comparison, using the term loosely. As seems to be a common trajectory for underground acts like this, they may be keen on crossing over into a wider audience with proper songs with vocals and refrains. This is not to say that they've cashed in on RedOne-like anthems by any means, but there is certainly a more accessible vibe to this set of tracks that lends itself to radio play more readily. When the Kimbie boys aren't handling their own vocals, they've recruited outside help from King Krule on a couple songs; no doubt the opinion of this collaboration will be mixed. In any case, I applaud the Kimbie fellows taking a chance and actually diving into hip hop more overtly, since their music has always felt streetwise and like it owed its framework, however disassembled, to hip hop's roots.
"Recorded in their South London studio, Dominic Maker and Kai Campos have expanded on the sound of their first album, incorporating live instruments both in the studio and on stage."
Still, I can't help but feel relief when the rolling rim shots of "Made to Stray" start up, anchored by an up-tempo four-to-the-floor bass kick. In this context, their vocals are both unnecessary but also put a different spin on the music that isn't unwelcome. One other noteworthy aspect of Cold Spring is that that they've really branched into other instrumentation, adding bass and guitar and more live-sounding percussion. Normally I cringe when I hear of a previously electronic project expanding into more of a band format (at least in sound, in this case), but it works. "So Many Times, So Many Ways," for example, is a far cry from the digital editing of Crooks & Lovers, but it's quite good. It's not entirely an about-face, though; "Lie Near" sounds like classic Mount Kimbie with some spruced up arrangements and details to unify it with the rest of the album, as does "Sullen Ground" with its cleaner, more synthy palette.
But even amidst the vocal tracks and guest appearances, there's one total curveball in "Slow," with its clunky, almost retro drum machine sounds and goofy organ melody, an oddly abrasive set of sounds that are plunked in the center of the album's final half. So with all of this newness, how do I really feel about it? I like it, quite a bit. I was originally surprised or even taken aback by how different it sounds, but then again, their Maybes EP sounds very little like the one that followed, which is very different from their first album. So despite all the changes, Mount Kimbie strike me as genuinely restless and musically curious, and in that sense this new album is simply an altogether different extension of that.
Mount Kimbie will be performing live at Decibel Festival 10
©
Review by Matthew Mercer of Ear Influxion.
Republished on Headphone Commute with permission of the author.