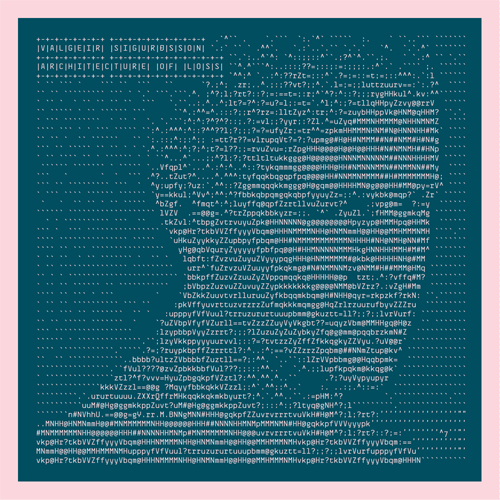 Architecture Of Loss. With an album title like that, Valgeir Sigurðsson immediately paints a picture of raw heartache, cold distress and practiced grief. In addition, the credits reveal that the music was originally composed for the same-titled ballet by Stephen Petronio, so it retains that cinematic feel, evoking strong visual imagery. The acoustic instrumentation is incredibly personal, intimate and close. The scratching strings, the rasping percussion, the moaning electronics – all make up an arsenal of hand-picked medium carefully selected for the score. And the performers on the album are just as crucial as its path. Here we find Nico Muhly on the piano; Nadia Sirota on the viola; Helgi Hrafn Jónsson on trombone; and multi-instrumentalist Shahzad Ismaily. It seems that with a particular performance in mind, Sigurðsson was able to find the structure, in which he clearly excelled from within.
The room gets dark. Out of nowhere the pace picks up, gathering rhythm in a whirlpool of sound. The rumbling vibrations come from an unknown source – either it's a pitched down string or a synthesized machine – I can't really tell. And this particular aesthetic is where Sigurðsson shines the most. The electronics gracefully blend among organic instrumentation, allowing one to imagine a player behind a deep rasping contraption, the hand churning magnetic plates, evoking a howl from its cone-sculpted mouth. Ah, but then some light comes in, and the strings enter, beckoning the listener to float along, into its 'Erased Duet' and out through 'Reverse Erased'. The music revolves around the concepts of "formation and disintegration", the experience of creation and losing everything again; whether this loss is physical, emotional, or fabricated by your mind.
By deploying an array of digital processes, a small, flexible ensemble, and pared-down musical materials, the music can pivot instantly into someplace radically different. The viola hangs onto a single note, for instance, then transforms that note into a scraping, rasping effect. That transformation from pure tone to pure gesture ripples through the fiddle's electronic multiples until the whole texture has turned inside out; a spare, sputtering, abstract electronic beat yields to the shaggy sounds of a few live drums or vice versa. The result is what sounds like a completely different piece of music.
Sigurðsson is not a stranger to producing deeply emotive sound. First of all, as a founder and label curator of the Icelandic collective Bedroom Community, he is constantly exposed to passionate works by Ben Frost, Sam Amidon, Daníel Bjarnason, and already mentioned Nico Muhly. Throughout the label's only fourteen releases, Sigurðsson managed to build a family of artists that truly collaborate together as one unit, often contributing to each other's ongoing works. Sigurðsson first came on the scene in 2007, with his solo debut, Ekvílibríum. Two years later, he composed his first film soundtrack, Draumalandið. And now, on Architecture Of Loss, which was 'reconceived' for its album form, Sigurðsson's sound is even more mature, reflective and measured. And tracks like 'Gone Not Forgotten' are all encompassing in awe. As with the rest of Bedroom Community's quality catalog, this is not an album to be missed.