If you're just catching up to Peter Rehberg's Editions Mego label, you're in luck! The label was born in 2006, but in the last six years it managed to continue the legacy started by the now defunct Mego label, and document the releases by groundbreaking artists such as CoH, Fennesz, Florian Hecker, Mika Vainio, Angel, Mark Fell, Russell Haswell, Oneohtrix Point Never, Cindytalk, Mark Van Hoen, Fenn O'Berg, Motion Sickness Of Time Travel, and many many others. Today I take a stab at covering some of the latest offerings from the label, ranging in ambient, drone, noise, and even synth pop. I hope you enjoy…
BJ Nilsen & Stilluppsteypa
Góða Nótt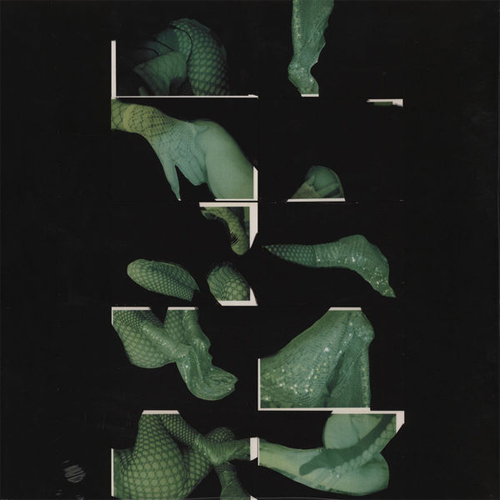 Let's get acquainted with BJ Nilsen & Stilluppsteypa. Although the group's name will lead you to believe that it's a collaboration between two people, Stilluppsteypa is actually its own duo, comprised of Helgi Thorsson and Sigtryggur Berg Sigmarsson. BJ Nilsen has produced about eight solo and cooperative works (he has worked with Chris Watson, Z'EV, and Philip Jeck) with releases on iDEAL, Ash International, and of course Touch [see my review of The Invisible City (2010)]. Stilluppsteypa, meanwhile, is an Icelandic experimental group with about a dozen releases going back to 1994 on some independent labels like Fire Inc, Atak, and Mille Plateaux's sublabel, Ritornell. Prior to Góða Nótt (which in Icelandic means 'good night'), Nilsen & Stilluppsteypa have already worked on six albums together, and this is their third release for Editions Mego. So that's enough of a discography review, but before we listen, there's some more background on Góða Nótt. It appears that the group got snowed in for a few days, and, while being completely isolated from the outside world, "with no food or drinks", decided to record some music influenced by the situation. As you can imagine, the result is a dark composition, with intense focus on minimal detail, and the void in which it lives. The two sides of an LP are not overpowering, instead the manipulated field recordings surrender to their environment, wafting with the stale air in a shut-out room. This addled ambiance mixes with the humming insomnia, creating a thick atmosphere of stillness and calm. Perhaps a wind will blow and a door will creak. At times a bit unnerving, this droning soundtrack to a confined cognizance is precisely the reason why many musicians seek solitude, exile and withdrawal. Don't hesitate to own this – you will return for more!
Kevin Drumm
Relief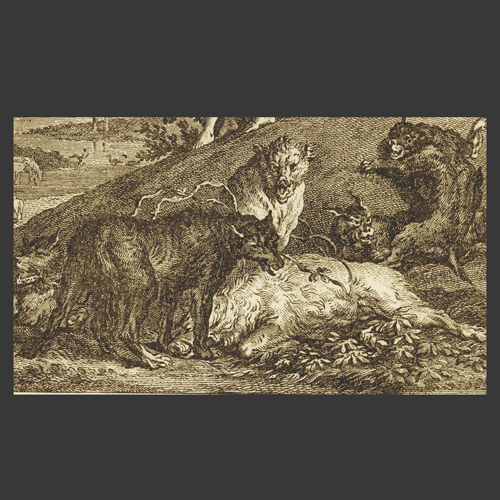 If you're going to listen to noise this year, listen to Relief. I'll admit that noise is not the easiest of genres to consume. Its overpowering, statically charged electricity, penetrates the cranium and tickles the inside. With its high frequency slab of solid vibrations, the sound demolishes all in its way. But in the process it also clears the mind, leaving it empty, hollow and blank. In this role, noise can be cleansing, antiseptic, and purifying, allowing the music to be born anew. Like a forest fire, obliterating everything in its path, it can be devastating, yet life-giving at the same time. Like an annihilating flood, destroying all of your possessions, it can also free you of being possessed. So even in the landscape dominated by ambiance, sometimes one needs a little noise. Kevin Drumm can be the force behind that sound. The Chicago based avant-garde guitarist is a well known name throughout the scene. His immense discography is peppered with collaborations, splits, and solo releases, dating back to 1997. In 2012 alone, Drumm managed to put out fourteen records, ten of which he self-released on limited edition CDrs and cassettes. We also witnessed him collaborating with Mika Vainio, Axel Dörner and Lucio Capece on Venexia for Pan, an experimental record, titled Crowded for a Polish based Bocian Records, and this 12″ EP for Editions Mego. Just as described, the thirty-six minute piece is a screeching, howling monster, shrieking over a suffocating guitar melody somewhere beneath the piercing prickle of sound, driving my neighbor a little insane in the wee hours of the morning. The delivered experience is a "hypnotic roller coaster ride through the terrain of [Drumm's] unique vision. A haunted melody pinned to a bed of nails. A spinning ride through aural spaces." Hold on to your chair. You're gonna need a stronger seat belt to withstand…
Emeralds
Just to Feel Anything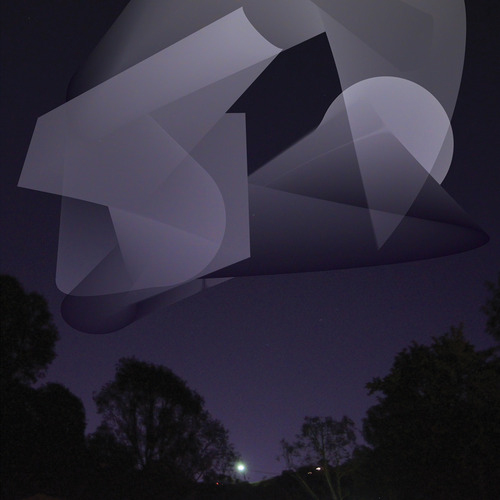 Emeralds is a Cleveland, Ohio based trio of John Elliott, Mark McGuire and Steve Hauschlidt, who have been recording together since 2006. In the last six years the group produced about eighteen full-length releases, with the last one, titled Does it Look Like I'm Here? released by Editions Mego in 2010. After a two-year silence Emeralds return to the label with their staple guitar-driven synth-pop bringing back the nostalgic elements of krautrock's pioneers like Coil, Popol Vuh, and of course, Tangerine Dream. The upbeat arpeggios are driving the organic build ups of textures, layered with synthesized pads, soaring guitar leads, and tireless drum machines rhythms. And just as effortlessly, Just To Feel Anything dives into slow paced ambient waves, where the group is relying on strong song structure, featuring contemplative acoustic guitar and lush atmospherics. "With Just to Feel Anything, Emeralds shine a laser-sharp light into the future, while preserving their uniquely intelligent historical perspective. The long-awaited next chapter in the Emeralds discography is finally here, emerging as a sophisticated progression in both sound and structure." Although Emeralds' previous album is the most known release (which earned them an appearance alongside Godspeed You! Black Emperor at All Tomorrow's Parties), the individual members have many solo albums behind their belt. Mark McGuire, for example, has numerous releases on Wagon and Editions Mego, not counting his collaboration with Charles Berlitz as Inner Tube and their latest self-titled album on Pacific City Sound Visions. Steve Hauschildt is also a known a known name around the block, and you should most likely recognize his name from 2011 Tragedy & Geometry released by Kranky. It's really nice to see the group back in the studio. Let's hope the fans will follow through…
Robert Hampson
Signaux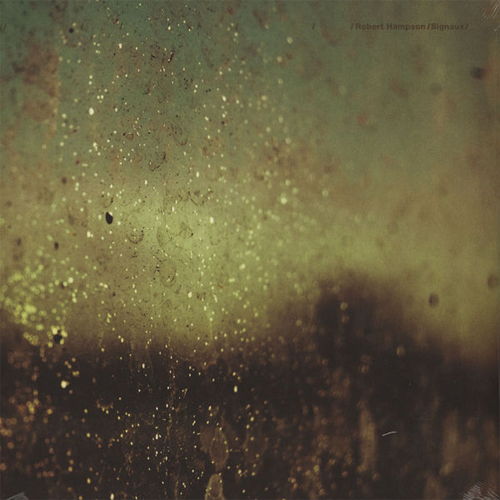 When an artist has been recording for over 25 years, one really doesn't expect anything new and great to come from him. But Robert Hampson (Loop, Main) is no ordinary artist. Even though his recording career began before many of our readers were born, he has remained relevant by retaining a keen interest in new sounds and techniques. This being said, Signaux is a vinyl recording of analogue electronics, a throwback to an earlier time. Yet while some nostalgia may lie in its compositional technique and physical delivery, little is to be found in its sounds; this is the sound of today, or tomorrow, or next year. The effectiveness of the album lies not in computers, but in arrangements. While ProTools have made many artists sound better, Hampson needs no adornment. The two sides of vinyl ("Signaux 1 and 2") display an intense array of the advertised "signals" – high end beeps and low end hums whose complementary tones travel the full length of the scale. When warm and cold fronts collide, their interaction usually creates storms, and such is the case here. The higher the percussive electronics fly, the lower the bottom sinks, as if seeking balance; the skies grow unsettled and warnings are issued. These warnings in turn lead to an equal and opposite reaction. The entire album is in a constant state of flux, two weather systems surging, colliding, coalescing, separating and re-approaching. Musical motifs surface and sink in the morass; abstraction threatens and is itself engulfed by order. For sheer variety, Signaux has no contemporary peer. Despite a difference in construction – "Signaux 1" is an 8-channel installation mixed down to two, while "Signaux 2" is a new composition – the two sides flow together like a single extended piece.
Review of Robert Hampson's Signaux by Richard Allen of A Closer Listen
Republished with permission of the author. All others reviewed by HC.