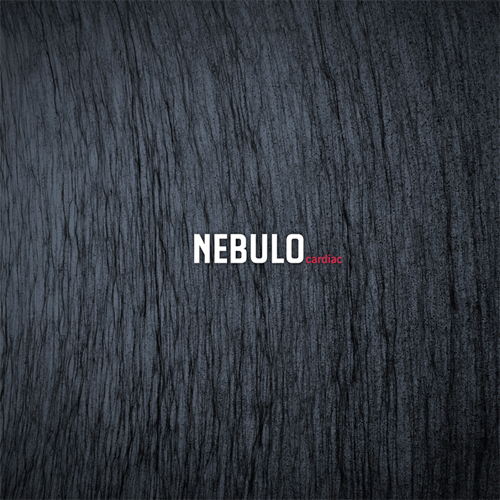 Perhaps I should begin this review by letting you know that this past Monday, October 22nd, Headphone Commute published an exclusive mix by Nebulo, titled Cardiac Mixtape, showcasing his favorite artists, as well as a few tracks from the album of this writeup. So subscribe to our podcast or stream directly from Mixcloud while you read this review. On Nebulo's fourth solo full-length release on Hymen, Thomas Pujols takes it down a notch, dipping dark IDM into a pool of dark ambient matter. This is not a surprise, as in the last few years (Nebulo manages to release an album every two years or so), we've seen Pujols go further into contemplative experimental dominion, maturing his music with each subsequent release. On Cardiac, Pujols takes another step to createe an organic scenery sparsely populated by meticulously designed percussion elements and rich atmospheric soundscapes.
This particular approach is clearly audible on the second track of the album, "Asht", where Pujols used a multi-layered self-recorded clap and a rolling acoustic drum set (from what I could tell just by listening) to compose a well-balanced journey into abstract and intangible world. There's still plenty of glitchy IDM, but it is subdued, restrained, and less assertive. Instead the music unfolds through warm synth tones, downtempo beats, and swirling aural headspace. Celluloid frames flash past the imagined sonic sources, as the bent tree branches rise above the melting landscape and reach towards the sun. Tension is at a minimum. Rather, the only audible tautness is that of a stretching sound, like a warped magnetic tape reel, being slightly pushed upon its rim. This reverie is interrupted by the rhythm, intending to push on with a pulsating beat.
In the summer of 2011 [Pujols] recorded one draft track every day to substantiate his ideas and inspirations, and he used these drafts as resources for this release. to prevent the feeling of electronic coldness and to achieve an more organic texture unusual production devices like a 4-track recorder were used. 'Cardiac' is a diligently produced aural state of mind lying in the realm of experimental electronica – a delicate balance between fragility and gravity, ambience and rhythms.
Nebulo's past releases include his debut, Kolia (Hymen, 2006), Ãvutmã (Hymen, 2008), and Artefact (Hymen 2008). There's also a digital only collaboration with Druc Drac, titled Urbatectures (Hymen 2011). Besides his own compositions, Pujols has also remixed works by Architect, Hecq, Ginormous and Pleq. As you can see, he's tightly integrated with the Hymen family. For that (and many other reasons), I recommend his work if you enjoy the output of Undermathic, Loess, Subheim, Blackfilm, Boy Is Fiction, and Tapage. Cardiac is available on a CD and a limited-run 180 gram vinyl (which includes a download code to the entire album and three exclusive digital tracks), directly from Hymen's parent label, Ant-Zen.