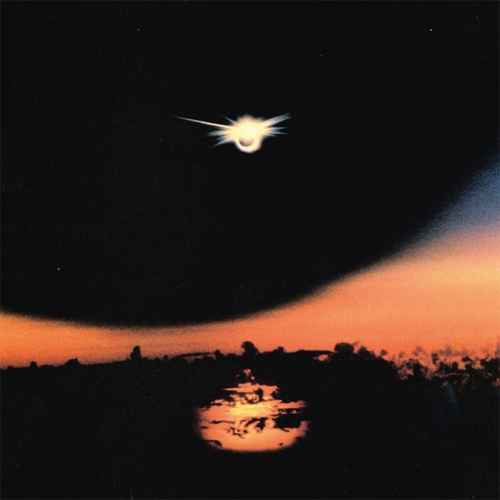 Besides all of the effort that I am trying to put into writing this review with the appropriate adjectives, only three words come to mind: serenity, simplicity, and beauty. Even the press release which accompanies this collaborative release by Jesy Fortino and Liz Harris tends to avoid many words: "One could try to assess what part of the album each artist was responsible for, but that would prevent one from seeing the proverbial forest for the trees." Perhaps this loss of language is induced by the celestial atmosphere painted with songs in enigmatic dialect, on this gorgeous release by Kranky. The six contemplative tracks on Foreign Body by a newly devised project called Mirroring reflect on an inner state of mind, untouchable by concepts and words.
The seemingly ethereal guitar chords are embraced with soft fuzzy vocals, drifting just above the surface, with enough space to grasp another breath of air, before submerging in subconsciousness of sound and mind. The album retains its detachment from the burden of reality by drenching the sound in clouds and haze. Some of the Pacific Northwestern rainy atmosphere seeps into the tracks, recorded at a songwriting session in Portland. Although not explicitly stated, I can hear the analog recording equipment through the lo-fi approach embraced throughout the album. The production harbors traces of drone and noise, but in the foreground the music remains unclassifiably gentle and warm. The lyrics slip between the reverbed instruments, lingering at edges of comprehension, before dissolving into barely decipherable ghostly echoes. Precisely how I like my lyrics to feel…
Track titles like "Silent From Above", "Cliffs", and "Drowning the Call" hint further at vast distances of spacious soundscapes covered by music of these two talented musicians. Jesy Fortino has recorded under her Tiny Vipers alias, with two full length releases on Sub Pop: Hands Across The Void (2007) and Life On Earth (2009). This is her first official collaboration, not counting her vocal appearances on Balmorhea's All Is Wild, All Is Silent (Western Vinyl, 2009), and vocal samples on Orcas' 2012 self-titled release on Morr. And for Foreign Body Fortino could not have chosen a better partner. Liz Harris, is none other than Grouper, who has been recording since 2005 (but only caught my attention with her 2008 release on Type, Dragging A Dead Deer Up A Hill). In 2011, Harris released an AIA series published by Yellow Electric and Kranky, followed by her very latest, Violet Replacement (Yellow Electric, 2012). So if any of the above references have excited you, you absolutely must get Foreign Bodies. 
…and by the time I realized that Foreign Body is quickly becoming one of my favorite albums of the year, the track "Silent From Above" is permanently stuck in my head on an endless loop…