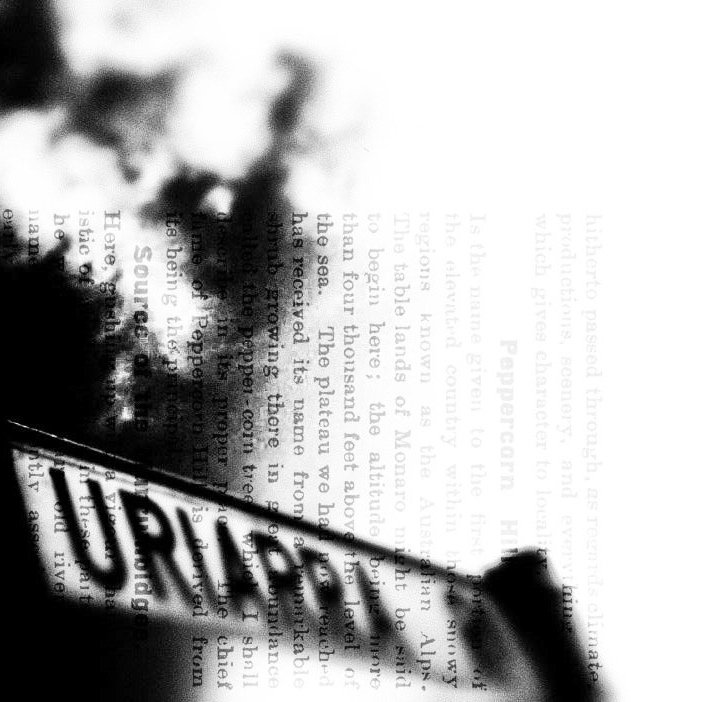 Those of you that have been following Headphone Commute throughout the years know that I don't put dates on the albums. I treat music outside of the idea which we call 'time'. Although the sound materialized at a specific point relative to another, whenever I hit 'play' the music is only present at that very moment. Time is a complicated concept in itself, so why stamp something with a date which may be 'newer' or 'older' than one thing or another. Abstract ideas that a man creates do not exist in a three dimensional space. Ideas are not to the left or to the right of each other. They do exist in time – one idea preceeds another. The only problem is that time itself is only an idea. I can go on about this philosophical discussion at length, but you get the point. So it is with this intro that I turn to an album by yOtO released on Facture exactly a year ago.
The curious moniker of yOtO (which stands for Year Of The Ox) comes from the mind of Charles Sage, who is along with Tim Martin (yes, that's the one and only Maps & Diagrams) make up a project known as Hessien. The latter has put out multiple releases on Handstitched Recordings, Audio Gourmet Netlabel, and Fluid Audio, most notable of which are the full length albums Obelisk | Stelea (2010) and Home Is Where The Ghost Is (2010). For Uriarra Road, Sage invited seven artists to contribute remixes of the title track, which are interleaved with seven new tracks on the album, making it an interesting offering of a remix and original album in one. Among these, we find track reworkings by some of my favorite artists, such as Downliners Sekt, Jasper TX, Ghosting Season, Field Rotation, Spheruleus, Relmic Statute and Seaworthy. Add to that the mastering touch of Taylor Deupree and you have an album worthy of a celebration multiple years past its release date!
Uriarra Road by y0t0 is a Russian novel of Australian rural decay. […] Inspired by the film 'In The Winter Dark', Uriarra Road charts the decline of an outback town chasing survival as industry money crawls back to the city limits; left in its place is a confused and aging collective memory, drunk on nostalgia and the feral rantings of a right wing press. Cabin fever, writ large.
And here's where the Uriarra Road takes me. Dusty atmospherics, ghostly soundscapes and echoes of forgotten waves splash across the abandoned landscape of this path where the foundation is built on shimmering guitars, reverb drenched ambient pads and plucked field recordings. The music that Sage creates, carries you through a tunnel of sound, until the sonic torrent whooshes you out of its hollow tube and you are left all alone, in silence. And so you'd rather return to the world not of this reality, but the one hiding amidst thick layers of sound that makes up the aural painting of this lane. And if only my headphones could silence this screaming baby on my commute, everything would be OK. The only thing I can do is turn up the volume, close my eyes, and quietly disappear. Ah… there… I'm home again…
Facture, by the way, is a beautiful sub-label of Fluid Audio run and operated by Dan Crossley. Facture specializes in hand-crafted little gems of sound, which are published as limited edition CDs and LPs, and an occasional digital-only releases. The label was only born last year and featured in Headphone Commute's Best New Labels of 2011. If you haven't checked out Facture, be sure to read Headphone Commute reviews of For The Tired And Ill At Ease by Scissors And Sellotape as well as Paths by Olan Mill. Dan has also whispered to me about a few upcoming exciting releases, so stay tuned and keep your eye on the catalog! Highly recommended!