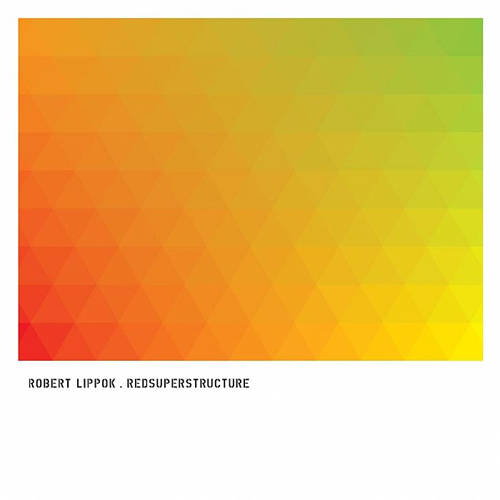 The helicopter drops me off in an alien forest and I'm left all on my own to explore. Wind-up birds and digital crows screech and jitter as I make my way towards the cave. A cavernous opening welcomes me with a wide gape. And the beat kicks in. With a precision of an acoustic surgeon Robert Lippok dissects the sonic layers, peels them apart, and then stitches the textures together to create a journey for an avid audiophile. Microscopic percussive errors make up the rhythms within swirling synthesized leads, and hand drawn square waves of low-frequency bass.  Immediately fit on Raster-Noton (even if you didn't know it was released by the label), Redsuperstructure is an album that explores the future of electronic music ahead of multiple generations.
Chemnitz based (Germany) Raster-Noton continues to remain at the forefront of digital micro glitch manipulation, and with this new release by Lippok it leaves the rest of the followers back in the dust. The release is based on a live performance set that Lippok performed at Raster-Noton's Electric Campfire at Villa Massimo in September of 2010, and then agreed to finish up in the studio with encouragement of the label. "The events and structures of Lippok's vaudeville follow scripts which Lippok notated himself with water color and pencil. Other tracks were even visualized as clay sculptures." With all the talk of digital manipulation the album is surprisingly very musical, with many tracks worthy of a dance floor – I picture a damp basement of Tresor where only strobe flashes are the source of any light. In the corner there is a mannequin dressed in a doctor's outfit seemingly moving closer towards the speaker…
In the past, Lippok has only contributed a three track EP to Raster-Noton, with previous solo releases on labels such as Monika Enterprise, Series 500, and Western Vinyl. That, of course, leaves out any of his work as the co-founding member of To Rococo Rot – and that is a huge discography in itself. On Redsuperstructure I particularly enjoyed the closing 14-minute track, which features ambient atmospheres, glitchy tweets, twisted bass drops and Beatrice Martini on the Harp. DSP geeks and sonic adventurers will really appreciate! Especially if you dig everything by Alva Noto, Byetone, Kangding Ray, and the rest of the R-N roster. Absolutely pristine quality production – you can lick the beats off the floor! Highly recommended!
Be sure to check out Interview with Robert Lippok