So I've had a few busy weeks, running around, trying to arrange the fragments of my life into a puzzle that makes sense (at least from afar). I haven't had much time for music lately, and I know that soon that will change again. Thankfully I've queued up a few mini-reviews that I meant to publish earlier. Here's a selection of albums that I enjoyed, which are a bit more on the rockier, jazzier, experimental riff… There's always good music for every time and space – hopefully you will make find these on your rotations.
Tupolev – Towers of Sparks (Valeot)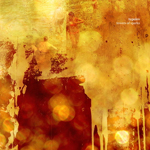 These seemingly abstract and jazzy improvisations of the Viennese instrumental quartet, Tupolev, penetrate the walls of my kitchen mixing in with the sounds of falling snow and slowly stewing dinner.  With Peter Holy on the vibrant grand piano, Alexandr Vatagin on the upright bass and cello, Lukas Scholler behind the electronics, and David Schweighart on the drums, Tower of Sparks rises in the air with the vapors of warm Sunday mornings, walking the melodic scale of keys, strings and lively beats. Recorded without metronomes, the groups create music relying solely on each other, breathing in unison the rubber band of rhythms and notes. This is the second full length release from Tupolev, following Memories Of Björn Bolssen released in 2008 by Valeot as well. Celebrating the label's 10th release, Alexandr Vatagin continues to deliver exceptional music to discerning ears and minds. The 28 minutes across eight tracks present a truly refreshing and rare treat.  The album cover art is also worth mentioning here: it depicts an old photograph of people swimming near the waterfalls, with that 70's, rusty, window pane filter. Also check out the debut Tupolev EP released by 12rec in April of 2005. You can download the latter for free from archive.org
Robert Miles – Th1rt3en (S:alt Records)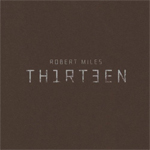 When a promo from Robert Miles landed on my desk, I took a double take. Why does that name sound so familiar? And when I glanced at a press release, the photo of a chiseled, dark and rusty man sent me falling through the dark well, lined with dreams and memories. I have seen this man before – yet I couldn't put together the context. And after reading the first paragraph of Miles' bio, I was finally able to connect the dots. This is the same Robert Miles that had me dancing back in 1996 to his hit, Children (from the album Dreamland), which was made popular by clubs and radio stations across the globe. But those were the days of uplifting and progressive trance, and although Robert Miles (whose real name is Roberto Concina) had two more albums behind his belt – 23am (2007) and Organik (2001) – I didn't know what to expect from his recent output on his own S:alt Records, mysteriously titled Th1rt3en. Well let me try – acoustic percussion is mixed with experimental, alternative, and classic rock guitar riffs, bass thumps, psychedelic electronica, a little bit of jazz, cowbell and all! Truly an ambitious album, taking a giant leap in redefining his own sound, to the likes of Squarepusher's previous attempts, Th1rt3en is a culmination of struggles with fame, reflections on the past, and a continuous evolution of self. With guest appearances by Robert Fripp, The Invisible and Lamb, the latest output from this relentless artist will please the fans of Bill Laswell, Pink Floyd, and Miles Davis alike.
The Hole Punch Generation – The Hole Punch Generation (Audiobulb)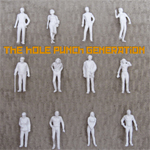 Looks like David Newman's (aka Autistici) label, Audiobulb Records, is taking a stab at breaking through musical genre boundaries, that so often constrain other catalogs by bias and expectations. By signing a Boston based three-member band, The Hole Punch Generation (consisting of Patrick Balthrop on guitar and vocals, Caleb Epps on bass and synth, and Adam Sturtevant on drums), Audiobulb leaps from micro-tonal, minimal, and experimental sounds to song-based electronica, post-rock and thick shoegaze, for the likes of Lights Out Asia, Port-Royal with a mix of Blueneck and maybe even Thom Yorke. And if genre-classification is such a silly thing to do, Audiobulb's pursuit of music that evokes an emotional response should not be concerned with labels. Setting out to compose an album that should be as easily reproducible live as it is in the studio, The Hole Punch Generation is a raw, emotional, sky soaring, musical flight, exploring the existential themes of life, love, loss and decay through twelve, DSP manipulated, guitar riff driven, and Balthrop's falsetto soaked tracks. Recall the days when you first discovered Stateless, Arcade Fire, and Phoenix, and you may get excited again about hearing this new band for the first time, and becoming a loyal fan so early in their career! A very surprising and enjoyable release from a favorite label!
Be sure to read our Interview with The Hole Punch Generation