James Maloney
Gaslight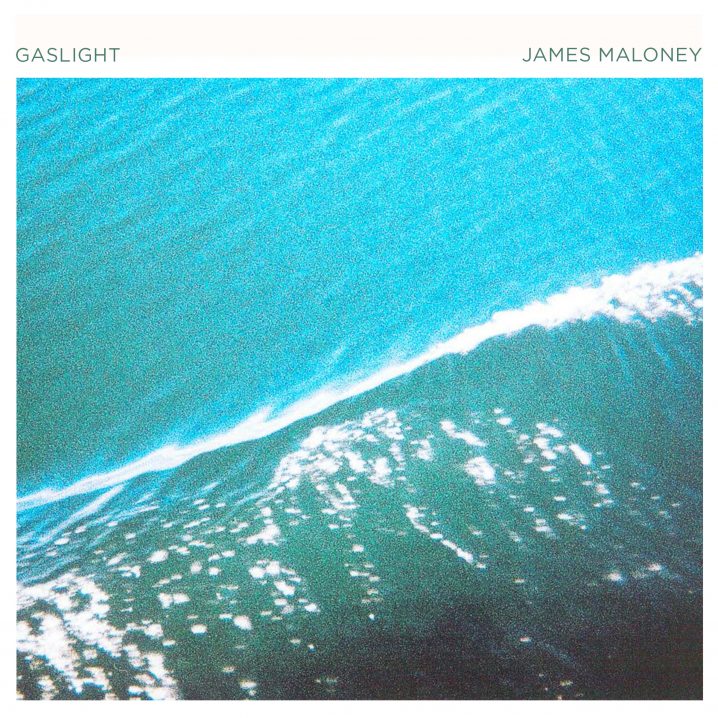 The field of film and theater composers releasing debut albums of original compositions is ever-growing. For lovers of indie, modern, and post-classical music it is a healthy trend that means we are increasingly spoiled for choice, but it also raises the bar for the kinds of creativity and inventiveness needed to keep the genre fresh and compelling. That is where artists like James Maloney come in. Originally from Birmingham, having studied music at Oxford, and now the Music Associate at Shakespeare's Globe Theatre, Maloney releases his debut solo record entitled Gaslight on Moderna Records. Conceived of largely at night as a reaction to the noise and the pace of city life and built around a closely mic'd old piano accompanied by trumpet, vibraphone, and glockenspiel, it sparkles with that elusive lustre of pure inspiration and effortless enchantment. It only takes seconds for the cascading, watery light dance of notes of the opening "Seascapes" to fall under the album's spell which is sustained by Maloney's unique approach to delicately overlaying piano tracks (sometimes as many as 40!) to create a shimmering miasma of notes. Some of these pieces have all the magic of an impressionist painting, forming a beautiful whole out of a myriad of seemingly random brush strokes. But they are not random at all. The weight, texture, tone, and timbre of each note are just what's needed and none could be subtracted without diminishing the whole. Alternately playful and melancholic, but always beguiling, Gaslight is as refreshing as it is lovely and an exceptional debut from an artist we will hopefully be hearing a great deal more from.
Jakob Lindhagen
Paces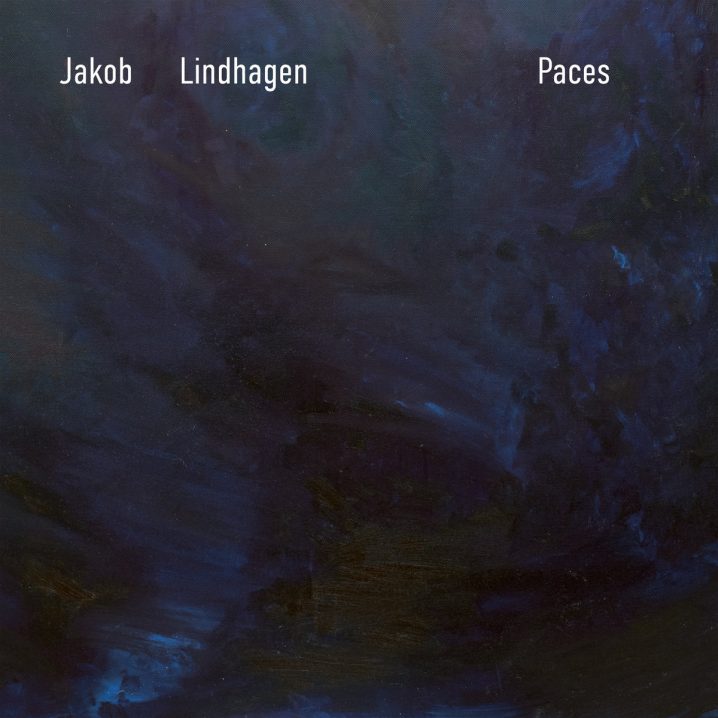 After providing the music to films such as the 2017 Cannes-nominee "Push it" and the Guldbagge-awarded/ Prix Europa-nominated "Skörheten" (Fragility), Stockholm-based composer and multi-instrumentalist Jakob Lindhagen has released a new full-length solo album called Paces. It features nine pieces led by piano and string trio and colored with unexpected instrumentation such as musical saw and zither as well as other sounds resulting from both deliberate experimentation and happenstance. Whether by intent or osmosis, the quintessence of the long Scandinavian night seems to be etched into each of these delicate compositions. Their snowbound interiors are aglow with warm introspection and a keenly felt melancholy while being haunted by a vast, mysterious dark that lies on the periphery beneath the silent dance of distant northern lights. Paces is austere, pristine, and impeccably arranged in regard to both instrumentation and the placement of the ephemeral elements that always seem to add just the right shading and texture. It is an album of extraordinary beauty that demands to be heard in stillness and silence with an open mind and heart. The album is mastered by Taylor Deupree and is available as a digital release from 1631 Recordings and in a limited vinyl edition from Feeder Recordings. In support of the release, Lindhagen will embark on a tour through Europe with artistic collaborator Sofia Nystrand, aka Vargkvint, who also provided the cover art.
Endless Melancholy
The Vacation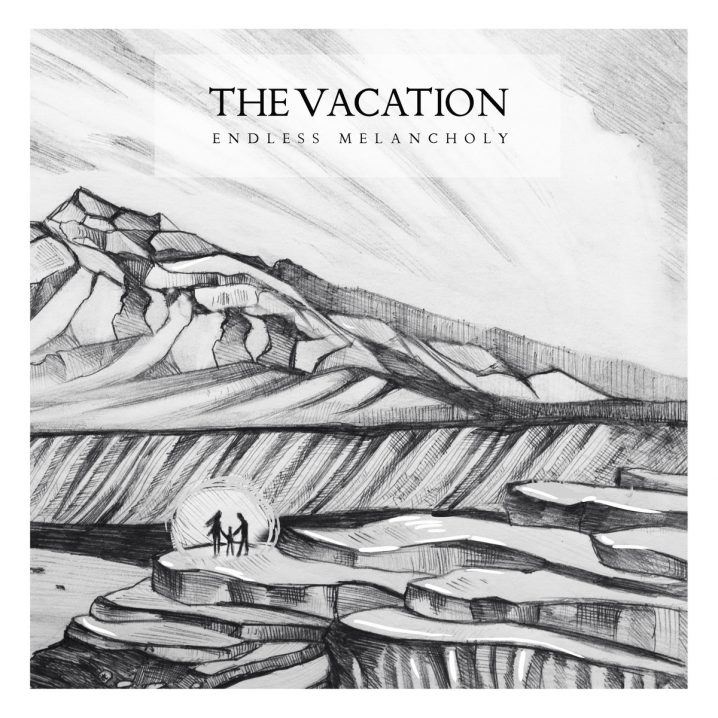 Heavy, oscillating waves of sound wash up on imaginary shores warmed by the rays of a distant sun. The Vacation, the latest album by Oleksiy Sakevych under the moniker of Endless Melancholy is a worthy follow-up to his well-reviewed 2015 release Her Name In A Language of Stars. Even more so than its predecessor, it evokes a sense of cosmic wonder and vast, otherworldly vistas while being anchored to a strong emotional undertow which lends it the haunting poignancy that makes it so compelling. Best experienced as a complete journey from start to finish, there are some individual standout moments, with tender stillness at the heart of "Wouldn't We Be Lonely" and the transcendent, palatial slow build of "Enough to Cost Us a Lifetime" being arguably among the most striking. The album is dedicated to the memory of author Ray Bradbury whose 1963 short story of the same name served as inspiration and who I suspect would approve of the potent combination of vivid imagination and thoughtful humanity it presents. Bradbury once said, "We are cups, constantly and quietly being filled. The trick is, knowing how to tip ourselves over and let the beautiful stuff out". After listening to The Vacation, I would say that is a trick Endless Melancholy has learned to master. The Vacation was crafted by Sakevych over a two month period and processed through a vintage reel-to-reel tape recorder to add analog warmth before turning it over to Stephan Mathieu for sure-handed mastering.
r beny
cascade symmetry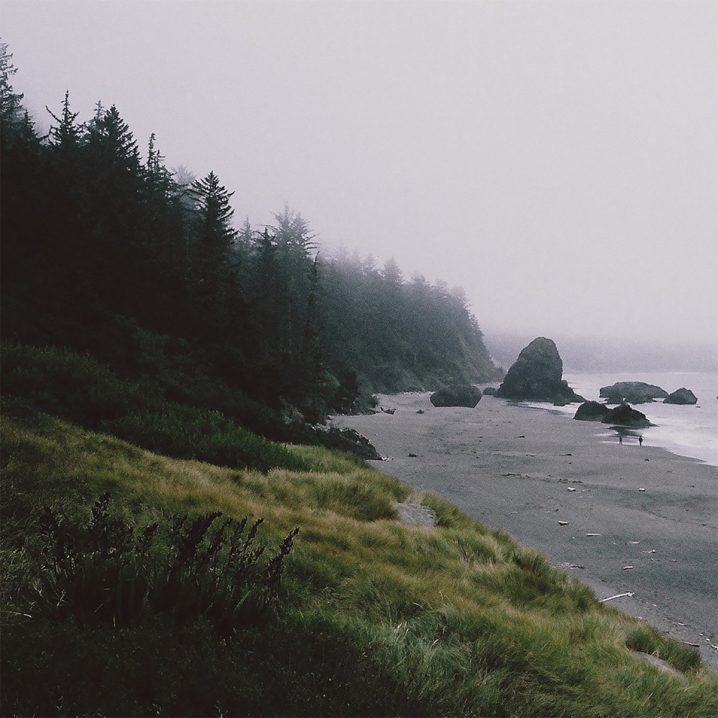 Following last year's impressive full blossom of the evening, California-based r beny returns with another beautifully crafted opus fashioned from modular and hardware synthesizers entitled cascade symmetry. The album, which was recorded in San Jose, but features additional field recordings captured in South Korea, is a work the artist refers to as the "culmination of an intense and transformative year-long period" and "an ode to new beginnings and the disintegration of the past". While that may be true creatively speaking, the listener will experience this album as a soothing immersion in a world of sumptuous textures; a warm and inviting quiescence of time as lush, shrouded, and remotely melancholic as Austin Cairn's imagery of the Oregon coast on the cover suggests. There is breathtaking, shimmering beauty here in spades on tracks like the titular opener, "cities sleep like seeds", and "the sea's sullen green" while the stunning "empty grids" and final coda "vestigial" break up layers of emotional sediment with the weight of their distorted edges. It is a rare to find to such a near-perfect balance of careful sound design, fine textural filigree, and satisfying gravitas. cascade symmetry was released as a pair of limited cassette editions each of which is now reportedly sold out, but digital copies remain available at a very modest cost for the beauty they will bring to your ears. This is one not to be missed.