I decided to spoil you a little, with not four, but six entries in Headphone Commute's Sound Bytes column, catching up to this year's favorite scores and soundtracks. And I'm only scratching the surface here, as 2016 has seen an interesting return to the "genre" from many of my favorite composers. Let's hope this fascinating trend goes on! ~HC
You don't have to say with music what's already being said on screen.

— Jóhann Jóhannsson
A Winged Victory For The Sullen
Iris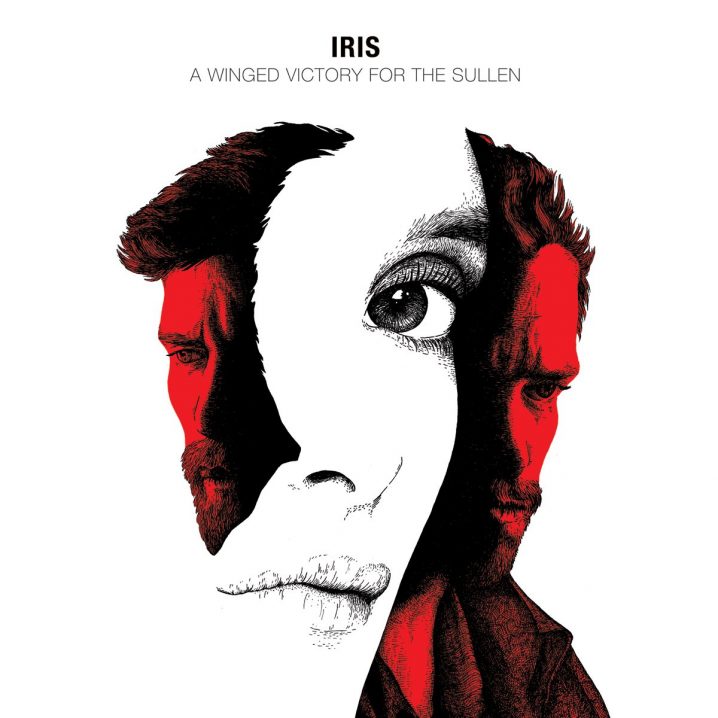 A first film score for A Winged Victory For The Sullen, Iris is more than just a soundtrack to French director's Jalil Lespert film, filled with tension, sexuality, and darkness. As such, clocking in around an hour, the 12 pieces on Iris, composed by Adam Bryanbaum Wiltzie and Dustin O'Halloran, and played by a large string ensemble (at Magyar Radio in Budapest), are more than just vignettes accompanying a particular scene in the movie – the album can be taken and listened to as an independent whole, without its visual counterpart. This is the quality of a soundtrack not often encountered among the textural tension builders and cavernous drops. Here, the music is at the front and center, weaving new visualizations, constructed by your mind alone. "Metro, Pt. 3" is a perfect example of a fantastic standalone track (over five minutes in length), as which leaves you breathless at its peak. "Galerie" is another AWVFTS fundamental manifestation of beauty. Released on Robert Raths' Erased Tapes Records, the digital version of the OST comes with two bonus tracks by Wiltzie, and additional pieces appearing in the film. This year, Wiltzie also released a soundtrack for Solero, while O'Halloran collaborated with Hauschka on a score for Lion.
Jóhann Jóhannsson
Arrival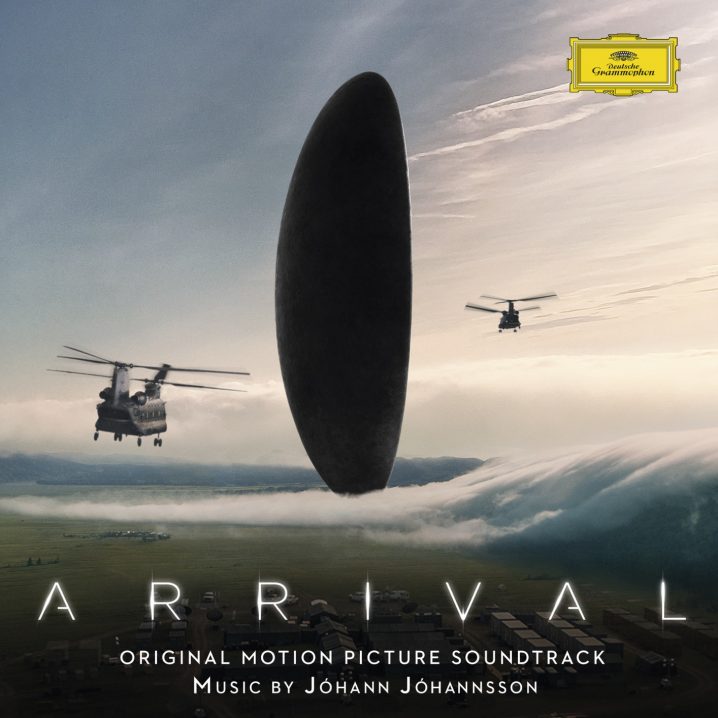 First of all, I want to draw your attention to the fact that this particular soundtrack by Jóhann Jóhannsson is released on none other than Deutsche Gramophone, and that in itself must mean something very special to those following and appreciating the output of this classic (and classical) label. Also, if like me, you go to see the film, you'll be surprised to hear the opening (and closing) theme by Max Richter ("On The Nature Of Daylight" from The Blue Notebooks) – yes, I was very confused when it came on. The hour-long 20-track soundtrack features more menacing, eerie, minimalist and always gorgeous pieces, some based around the language-free vocals (including a contribution from a long-time collaborator Robert Lowe aka Lichens), orchestral strings, pulsating bass, and foreboding rhythms. Arrival is directed by Denis Villeneuve and is a sci-fi drama focused on a translating alien communications. Villeneuve and Jóhannsson have previously worked on Prisoners (2013) and Sicario (2015), and how can I avoid mentioning the anticipating collaboration on Blade Runner 2049, for which, you guessed it, Jóhannsson will compose the score. And don't forget to grab Jóhannsson's Orphée, also out in 2016 on Deutsche Gramophone.
Hans Zimmer
Planet Earth II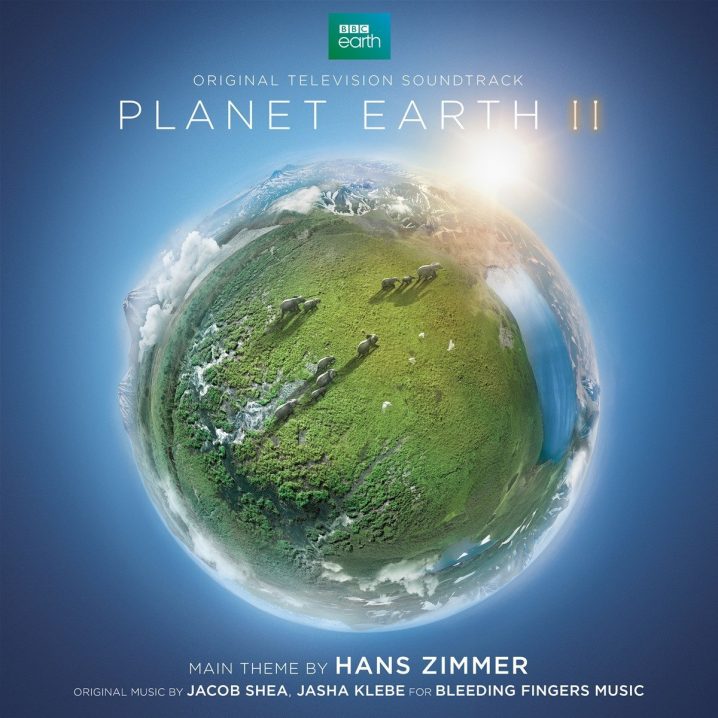 Watching BBC's Planet Earth II (which is a whole other event in itself, may I add) made me realize that this time around, the soundtrack is extremely tight-fitting to the events unfolding on the screen. The velocity of a particular scene, its urgency, and ultimately its beauty, is perfectly complemented by a score, which, without a doubt, feels very closely produced for this series. In the first season, it was George Fenton who won the Soundtrack Composer of the Year at the 2007 Classical BRIT Awards. For this 2016 installment, BBC tapped Hans Zimmer for the main theme of the documentary, as well as original music by Jacob Shea and Jasha Klebe for each of the six episodes. Zimmer, of course, is already known throughout the Hollywood's composer scene, for his work on over 150 films, including Inception, Gladiator, Interstellar, and The Dark Knight, among the many. Out of the 49 pieces on the score (on two discs!), my absolute favorite is the "Racer Snakes vs Iguanas" track, which, if you have seen the show already in the UK, or will finally catch up in the US on January 28th, 2017, will know exactly why. It's a heart racer! No wonder this German composer holds an Academy Award, two Golden Globes, and four Grammys. And Planet Earth II is no exception!
Clint Mansell
Black Mirror : San Junipero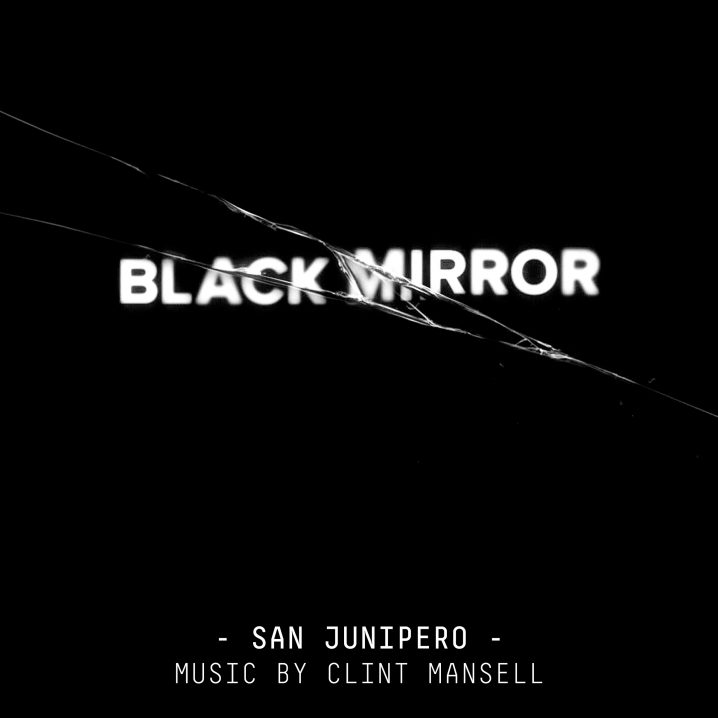 I don't know if I mentioned this, but I enjoy listening to soundtracks prior to seeing the film. Falling in love with a particular melody and then hearing it play in the background, gives me a sense of familiarity and special connection with a respective scene. Of course, hearing the music again after watching a movie, brings back the memories of a story line, but I honestly prefer to do it in reverse. Such is the case with the 30+ minute score, by one of my favorite composers, Clint Mansell, for an episode of Black Mirror (Season 3, Episode 4), titled "San Junipero". Mansell's signature sound is instantly familiar from the very first piece, which haunts the mind with its restraint, melancholy, and nostalgia. There are only ten short pieces for this hour-long show, directed by Owen Harris, but it's easy to get lost in its overall aesthetic and sentiment, especially since some of the pieces remind me of The Fountain, one of my all-time favorite soundtracks by Mansell (something in the chord progression of "Waves Crashing on Distant Shores of Time"). For this release, Lakeshore Records snatches up the rights for the vinyl pressing. Mansell, meanwhile, has another soundtrack, released in 2016, for High-Rise out on Silva Screen. This one is more cinematic in nature, with its full orchestral accompaniment. I recommend you grab both!
Max Richter
Black Mirror : Nosedive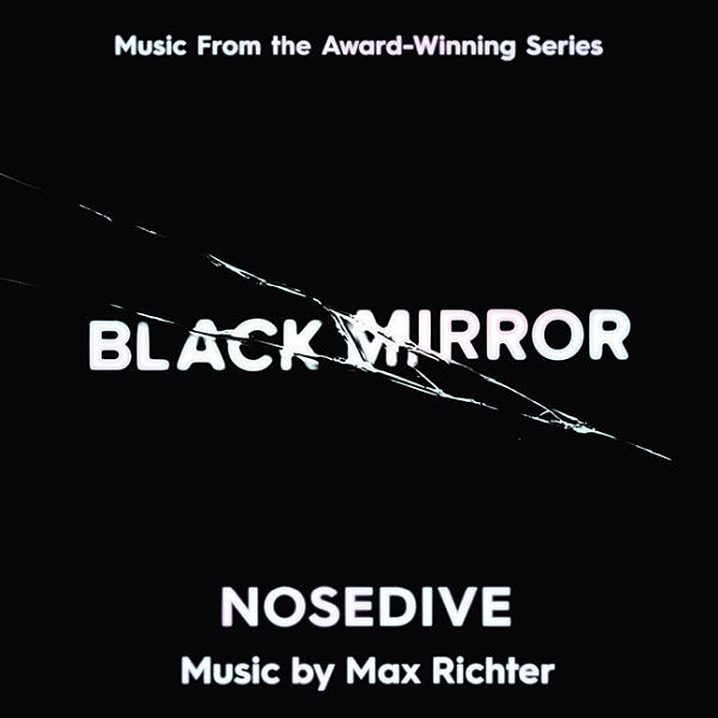 Since I'm already talking about Black Mirror, I absolutely must mention another, separately released score, for the "Nosedive" episode, this time by the one and only Max Richter. Has anyone else noticed that our favorite shows feature our favorite composers? Is that the new trend in multidimensional multimedia experience? Can we have more? Yes, please! Richter, of course, besides his universally acclaimed studio albums, has also scored both seasons of The Leftovers for HBO, and has also landed on the prestige Deutsche Grammophon, on which this digital score appears as well. Here, the seven short pieces, adding up to just 24 minutes in length, feature solemn piano, gentle atmospherics, and soaring strings. It is delightfully Max Richter at his best, nearly discernible, even as a random or blind listen. This is remarkably evident on "The Journey, No The Destination" with high legato violins, poignant keys, and electronic buildups, that finally subside (and nosedive?) into a weeping and memorable theme. On Nosedive Richter captures the not-so-distant anxiety beneath the scrolling ratings of our lives. "Everything is very shiny and perfect, and it sort of glows and everyone is smiling because they can't afford not to smile. […] It's a dystopia, but it's one that appears to be benign." Don't miss this one!
Ryuichi Sakamoto
Nagasaki: Memories Of My Son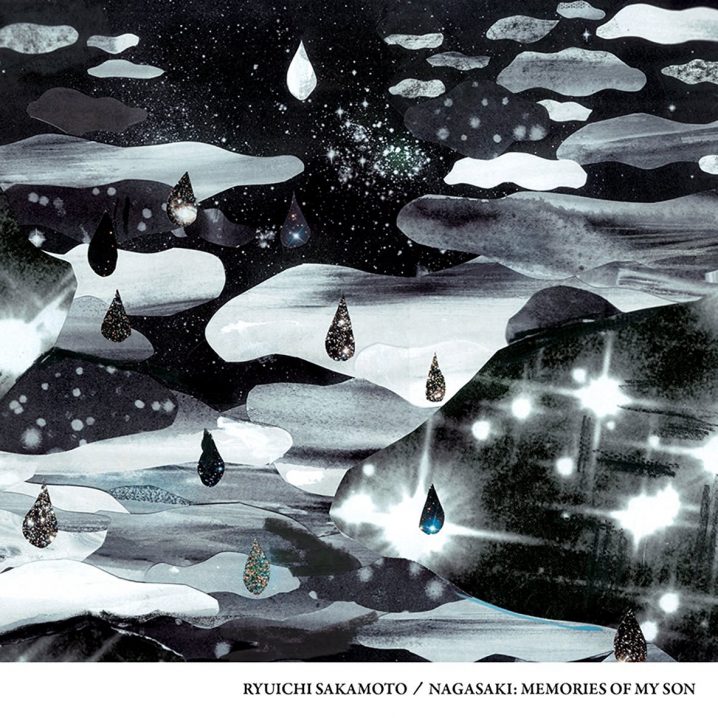 Last, but not least, in this awesome Soundtrack Sound Bytes feature (it is awesome, isn't it?) is a score by Ryuichi Sakamoto, who, honestly, should need no introduction. Here are 28 pieces, totaling about an hour in length, for a 2015 film by Yogi Yamada, about a family that was affected by the nuclear bombing. The music unfolds in the sequence of the events on that tragic day, August 9th, 1945. Among the modern classical theme, a few heartwrenching solo piano pieces, like the one titled "At The Graveyard" stand out as the most noteworthy. I suppose a soundtrack for this destructive, appalling, and dark event in human history can not possibly carry an upbeat motif. As such, Sakamoto excels in the extremely mournful atmosphere, leaving the listener nearly shaken with grief. The reflection on life and death is poignant throughout the music, not coincidentally inappropriate, since Sakamoto's recent recovery from throat cancer in 2015. This is not for the lighthearted, and you should be appropriately forewarned about the emotional heaviness carried throughout, but of course, even with all of its sadness, this is a truly masterful score. Separately, be sure to track down a vinyl release of Ryuichi Sakamoto: Music For Film performed by the Brussels Philharmonic and conducted by Dirk Brosse.