I may not be able to cover all of the music that lands on my desk, but I surely enjoy and love it all. Here's a gorgeous selection for your Sunday listening, courtesy of Peter van Cooten, which has also graced my ears in the last few months. I was hoping to write all about it in the short days to come, but the time seems to just run away as the music piles up. Thankfully, Peter has come to the rescue, sharing with you all this music and words. Enjoy!

Poppy Nogood
Music for Mourning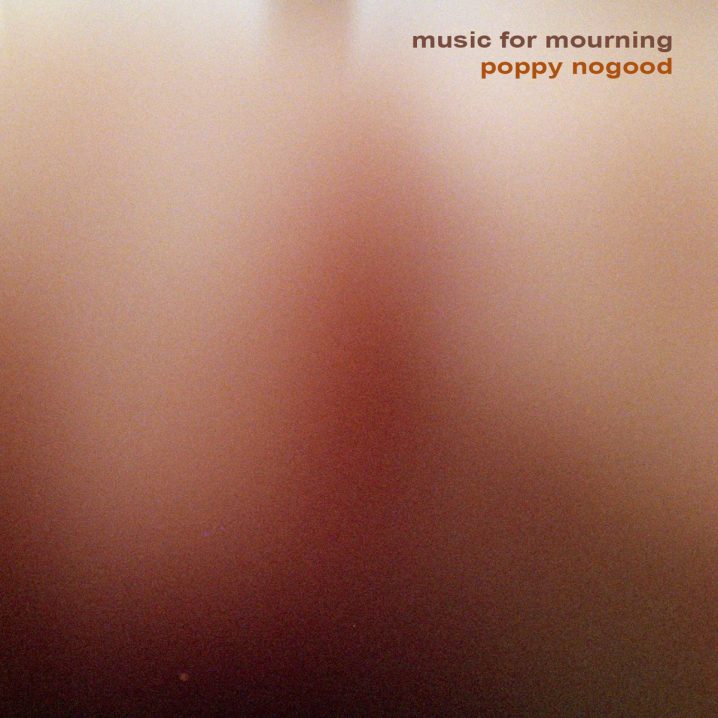 It is to remain unclear for now who is hiding behind the Poppy Nogood alias, but it's an easy guess that he (or she) is inspired by the Terry Riley composition, Poppy Nogood and the Phantom Band (from the 1969 album A Rainbow in Curved Air – a piece for heavily dubbed soprano sax, electric organ, and reel-to-reel tape loops knows as the time lag accumulator). For Music for Mourning, this anonymous Poppy Nogood plays the violin as the main instrument, and Steve Reich, Max Richter and Bing & Ruth are credited as other major (and recognizable) influences. Similar to Kreng's impressive album The Summoner, this album represents various stages of mourning: it starts calm and mournful, but gradually the mood changes and in the second half of this short album other (more intense emotions) kick in. This is narrative 'program music', even though the compositions are created from improvising: "I really don't know where I'm going until I start recording". Though this is the first album for Preserved Sound, I'm sure that Poppy Nogood has released other work before (I seem to recognize the violin sound and playing style but cannot really attach a name to it). But in the end that doesn't really matter: it's the music that speaks for itself!
CEEYS
The Grunewald Church Session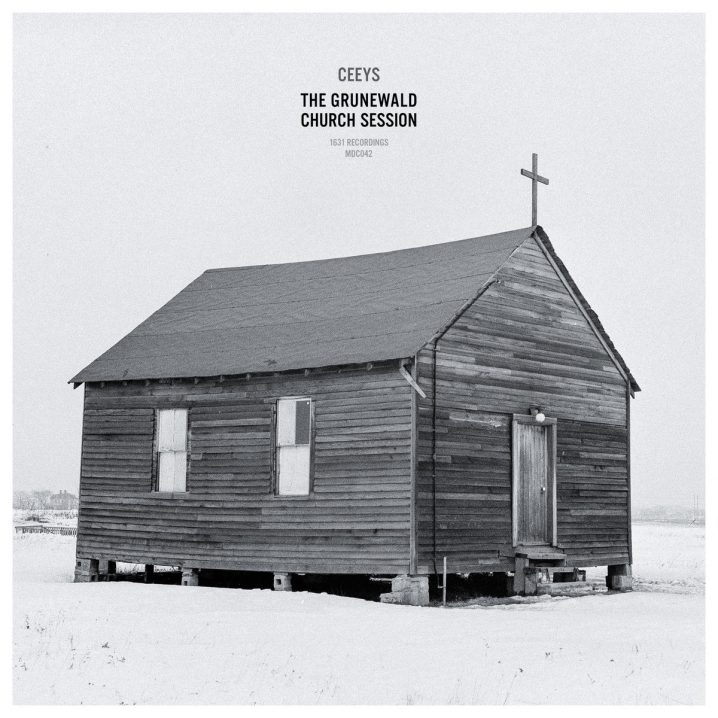 Two brothers from Berlin, Sebastian and Daniel Selke recorded this intimate live performance in a church. They are both classically trained, but their music has many different influences – jazz, minimal, ambient and pop – and their style transcends them all. Cello and piano are their primary instruments, but their music is different from the overwhelming stream of 'post-classical' music released recently, because of their use of electronics, synth pads and field recordings. Not just the ordinary contemporary electronics, but the use of some original, restored electronic instruments by East-German company Vermona back in the 70's and 80's like the 1976 ER 9 rhythm box. This combination of sound, combined with the duo's skills and experience, the live setting, and the well-recorded acoustics of the Grünewald church – all these details result in an outstanding album. This one, by the way, is presented as a 'sketchbook' for their upcoming studio album Concrete Fields, to be released later this year. Talk about setting a high standard! Released on the prolific 1631 Recordings and available as a digital download from Bandcamp.
Solo Andata
In the Lens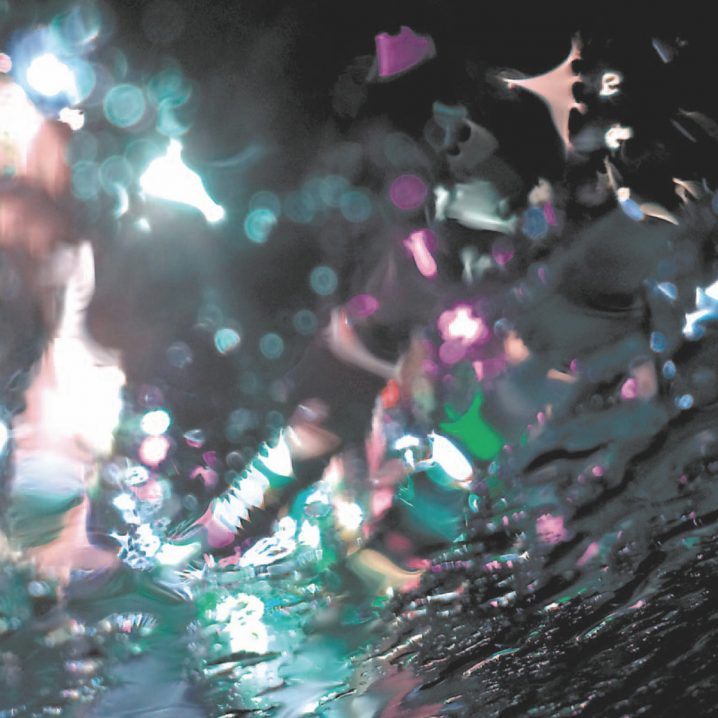 It has been a long wait for the follow-up of their Ritual album from 2010, but here it is: In The Lens, the fourth full-length Solo Andata album. Kane Ikin and Paul Fiocco always had a somewhat different approach to creating their music: "They prefer near-broken acoustic instruments, cheap microphones and tend to turn anything they can get their hands on into a beautiful sound-making object". A description like this usually suggests a 'lo-fi' recording but this music is far from that, the 'simple' instruments and objects are manipulated into a rich, subtle and layered sound. Abstract music with a jazzy late-night feel – 'swathed in a dusty, narcotic haze'. "Dark, swaying, almost-looped melodies from piano, woodwinds and horns wrap themselves in smoky obscurity around remnants of percussion and warm beds of noise and the world around us." In The Lens was created with 'recordings found in the interstices of decades-old hard-drives, lost email threads from disused accounts, and forgotten samples recorded on cassette dictaphones', reworked and combined with newer elements to create an album with a unique sound and atmosphere. Released on the ever-present and always delightful, 12k.
Celer
Two days and one night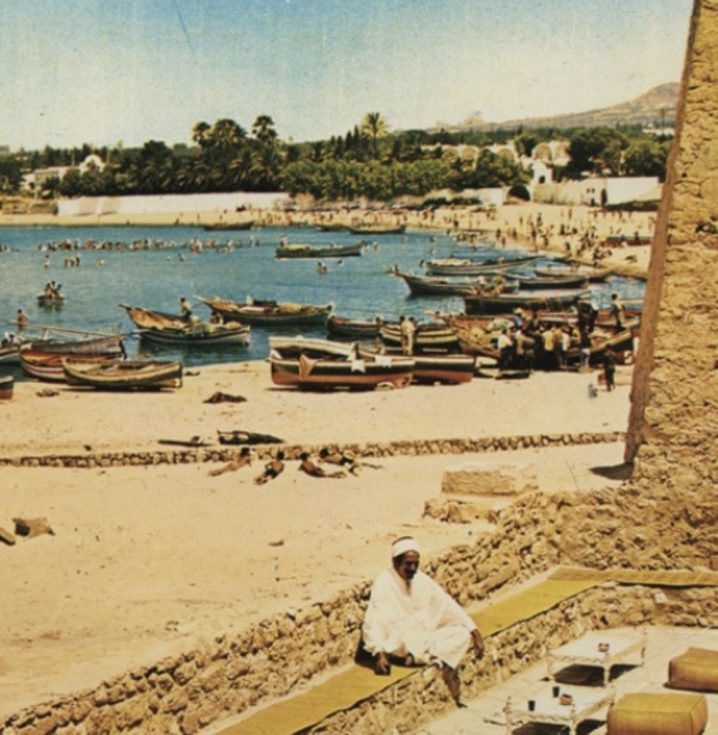 Celer's latest, Two Days And One Night, is yet another album about loss and dealing with grief. On this release, Will Long retraces the steps his great-uncle travelled in 1984, from Tunis to Hammamet, "where he rented a hotel room, bought swimming trunks, and by the afternoon had drowned in the ocean." He was 80 years old. Long re-creates this trip using his own experience, "a re-imagining of what my great-uncle might have heard and experienced 31 years before." The signature ambient washes of sound in the longer tracks are merged with shorter – sometimes almost inaudible – local field recordings, creating a dreamlike, intoxicating and slightly exotic atmosphere. It is amazing how intimate Celer's music feels, considering his enormous output. But, as personal as its background is, this music tells a story everyone can relate to somehow. "It's a shame he didn't see the burnt orange sunset swirling over the horizon as I did… but then again, maybe he did." Released on Sequel label, a mysterious new imprint featuring Chemtrails, Dominic Coppola and Forest Management on their catalog.
Words by Peter van Cooten of Ambient Blog
Additional editorial by HC