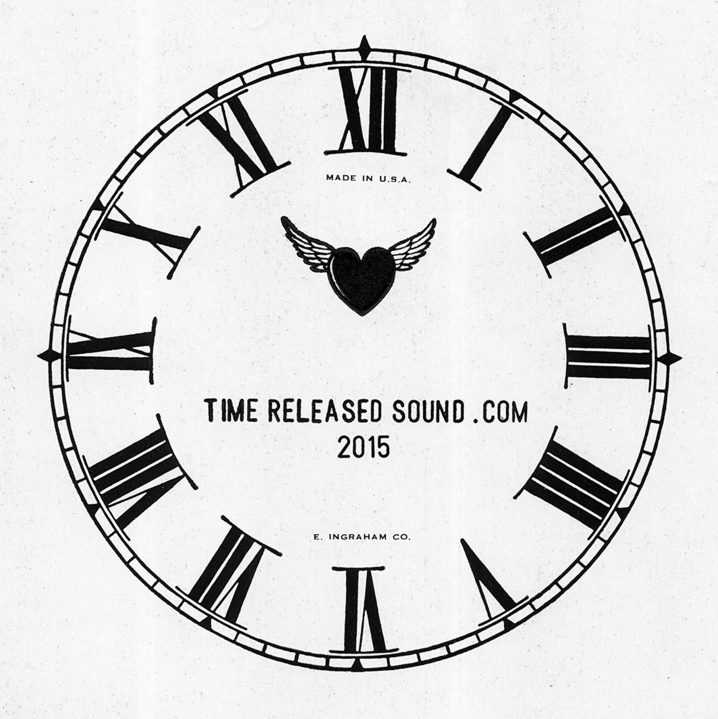 Time Released Sound stands for its promise behind the name – this is music that slowly evaporates into the ether of your dwelling until it becomes a part of the air that you breathe, a part of the furniture you touch, a part of all individual atoms that make up you. Released this year, or the last, or back in 2011 when the label first appeared on the scene, this is music that shall be savored slowly, one sip at a time, until your own vibrations are in sync with sound, permanently reverberating through the universe, at a non-measurable scale. It's still there, you know… the music that was played last weekend or a decade… it's still there – it's information never ever lost.
Marta Mist
Scavengers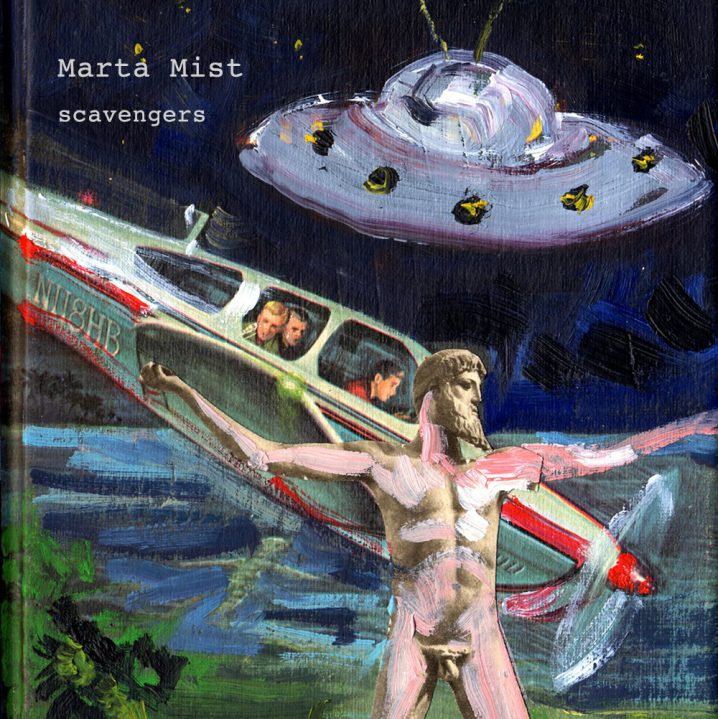 The focus of today's morning listening is the latest release by Marta Mist, a mysterious 3-member ambient collective out of Leeds, UK. I believe I've caught a few of their long-playing pieces on hibernate back in 2010, and possibly even on Heat Death Records, but my attention is definitely gripped by this two-track release, titled Scavengers. Here, the post-rock sounding guitar builds beautiful tension over synth and violins, propelled forward by light percussion counting away the moments of outburst, but blowup never comes. Instead the sonic tautness carefully dissolves into a textured soundscape of its ever-growing spaces, uncharted caverns and unconquered mounts. Halfway through the title track, the mood shifts towards a noir-fi theme, echoing a cinematic suspense, approaching a darker sound à la Blackest Ever Black output (no wonder I love it). The album cover, oil painted by Bay Area artist, Jackqueline Cooper, reminds me of a 70's space exploration propaganda poster, but the two 20-minute pieces are rather too eclectic to fit a single visual. And just when you think you've got a handle on the sound, the music shifts into another beautiful alley, triggering a suppressed memory that quivers at your heart.
Vektormusik
Time Woke Up In Darkness excerpts vol 2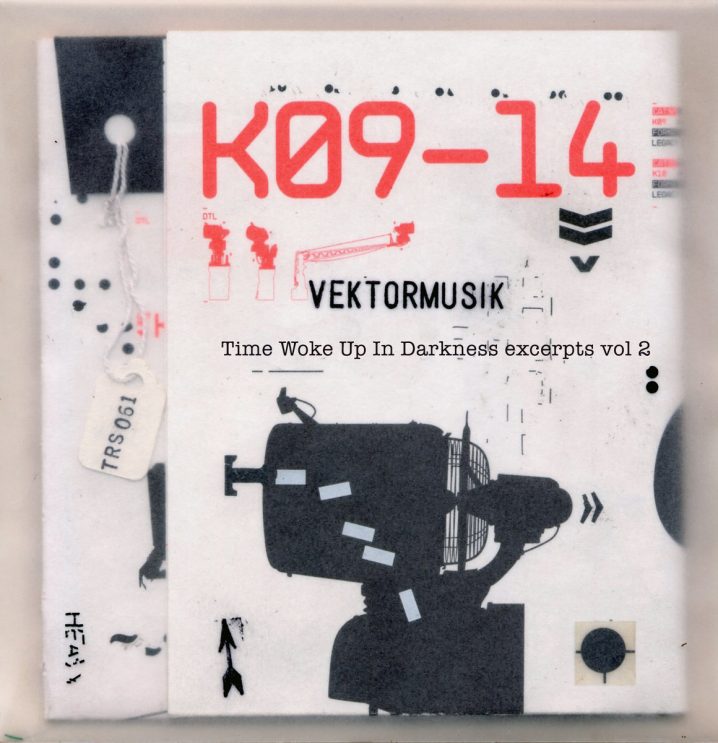 I don't believe there is a first volume to this fantastic début by Vektormusik, a Danish duo of Thomas Ahlmark and Kristoffer Jørgensen, but if there was one, I'd be sure to seek it out. Simply titled with numbered excerpts and their dates, the ten pieces on this release are made up of minimal noise, crunchy static, glitch, gorgeous piano and guitar. As if tuning via a futuristic airwaves device to pick up the sounds of the past, the home-made electronics buzz and fizzle until the melody comes through and whispers in the dark. Originally composed for a theatrical production by Carte Blanche in Copenhagen, the album gets picked up by Time Released Sound for a limited edition release as a collaged and folded double page spread of vector drawings of abstracted numbers, letters and symbols, all rubbed and scratched into the panels of the cover. Reminding me of more ambient pieces from Dictaphone, Deaf Center, and perhaps a darker side of Taylor Deupree, with a few analogue sounding synth bleeps and microscopic clicks that seemingly become a rhythm, Time Woke Up In Darkness is so much more than just a set of excerpts – it's a delightful treasure trove of sounds to be dug through slowly on a rainy night.
The Star Pillow
Above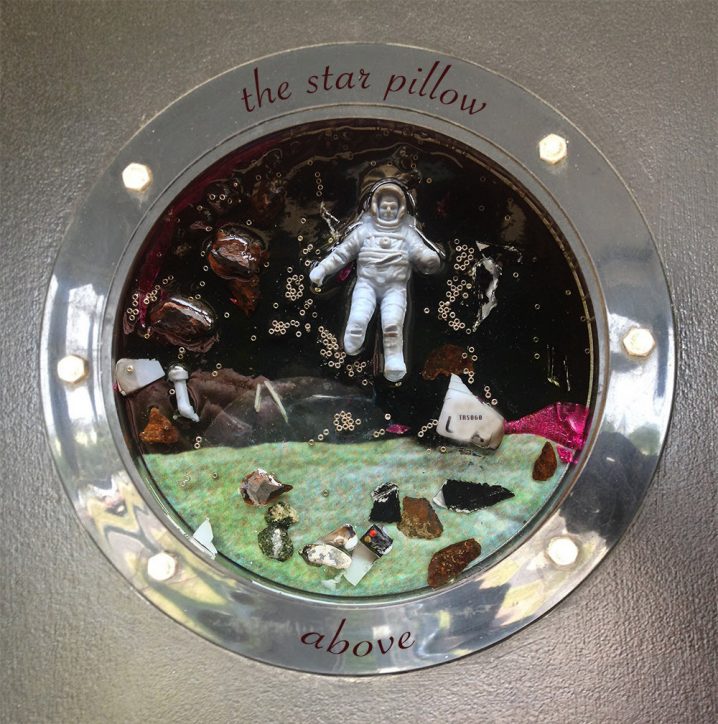 Although the cover art of this début from The Star Pillow portrays somewhat of a space theme, when I get immersed in the album (as I am at this moment) I'm overwhelmed with rather different set of emotions. The ambient drone guitars convey a sense of loneliness, longing, and wounded tenderness, its frail sonic ray-fingers slowly extending from within radiant darkness until its lush textures fill my dwelling all the way, and now I'm bathing in its dim glow, enveloped in sudden chilly warmth which afterwards leaves afterglow, like aftertaste in afternoon. Perhaps there is a sense of floating after all, and the Italian Paolo Monti is very much aware of its potency and splendor, as Above "takes you on a soothing, slow-motion flotation sensory trip into the atmospheres of your mind…" Perhaps the weightless space through which one soars is only in the psyche, where all imaginary trips are just as real as made-up, where Monti's music is your guide to safely see you through another voyage. The 55 unique deluxe versions (sadly sold out as of this writing), came housed in the lid of a vintage Kodak film can, containing a "space drama diorama of sorts" : "embedded in polyurethane is a hand burnt and distressed astronaut figure, blown out of his capsule on impact and floating weightlessly away through a field of actual meteorite chunks, individually melted bits of his spacecraft,  jagged shards of metal, tiny beaded stars and other man-made debris." A true piece of art all around!
Ben Eyes
FL00D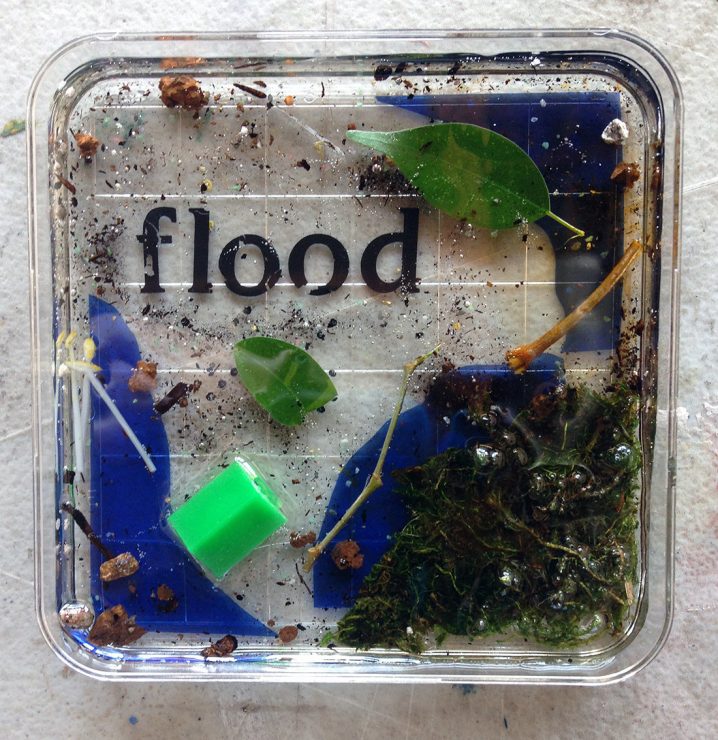 FL00D is a 20-minute single-track guitar-driven ambient composition by Ben Eyes, a musician from North of England, appearing on Time Released Sound for the first time. The piece is simple, yet extremely potent, as the sounds reflect over the field recordings of outdoor spaces made on the Holy Island of Lindisfarne in Northumbria. It slowly grows darker, as the clouds that become a storm bring the rain and cause the flood that took place in England in 2014. Here's what Ben says about his inspiration: "The idea that we have permanently changed our weather system through our own doing is incredibly thought provoking and cannot be ignored. The floods and storms were some of the worst on record and seeing places I know and hold dear destroyed by the weather made me feel both extremely upset and helpless. The work of James Lovelock was also a large inspiration behind this piece and his Gaia theory (the idea that the Earth is one whole complex living organism) is unfortunately now being proven correct. Through the pollution of our own delicate eco-system we have caused untold damage for many generations to come, possibly forever." A beautiful piece with an even more beautiful message.