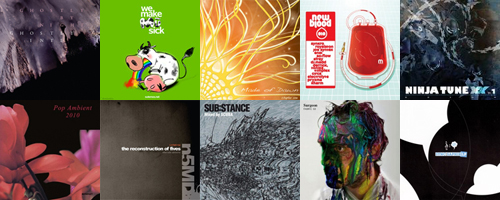 We hope that you enjoyed the First Half of our 20 Compilations and Mixes of 2010 article. There are definitely many great selections out there, but when compiling this final list of the year we tried to cover a variety of genres, styles, and label showcases. We hope that through these words you get introduced to a new genre, artist or label! We tried to limit this result to our top twenty, but as with all great music, there is just way too much for us to cover! Be sure to check out ten more honorable mentions to be published shortly!
the following entries are listed in alphabetical order
Ghostly By Night (Ghostly International)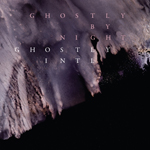 By now you must be familiar with Michigan's Ghostly International label, home of American electronica, leftfield, avant-pop and more… Ghostly By Night is the second half of a double disk compilation showcasing the label's top talent. The first part, Horizon Line features ten remixes and covers of the classic Ghostly releases, while the second part, featured in this write up, gives us a sneak peak at upcoming Ghostly material. Here we have ten exclusive tracks from Lusine, Matthew Dear, Shigeto, Mux Mool, Solvent, The Sight Below, Jesu's new moniker Pale Sketcher and a unique collaboration between Richard Devine & Telefon Tel Aviv. Spanning across a variety of genres spearheaded by Ghostly, this is a great intro to the label and all great music to come!
Intelligent Toys: We Make Music (Sutemos)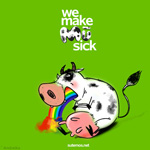 The sixth installment of the Intelligent Toys series from the Lithuanian net label, Sutemos, delivers yet another mind blowing compilation of experimental, ambient and electronic music. Subtitled We Make Music, this free release includes over 50 tracks, spanning over 4 hours of music! We've got AGF, Monokle, krill.minima, Maps And Diagrams, Jan Jelinek, MINT, Sabi, Esem, Sleepy Town Manufacture and more than a handful of debuts – I can't possibly list all of them here! As with all Intelligent Toys, this release is accompanied by a gallery of nearly 30 images, which in itself makes this compilation a collector's dream. So don't delay, and experience the sound of evolving electronica for yourself! Remember, it's FREE!
Made Of Dawn – Chapter One (Blue Hour Sounds)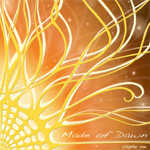 Made of Dawn is the very first release from the Italian label Blue Hour Sounds, featuring many well known artists in the downtempo and psybient scene, as well as a few newcomers. Followers of psychedelic and morning trance should recognize a few names on here, such as Sebastian Taylor (Digitalis, Kaya Project, Shakta etc.) appearing here as Hibernation; Eliot Morgan Jones and Nick Woolfson appearing as Sounds From The Ground; Michael Hodgson and Paddy Free as Pitch Black; René Gundel Nielsen & Martin Spanner Zimmermann as Beat Bizarre and many others. If you're not a fan of psychedelic music, well maybe now is the time to check it out, because this compilation is 100% FREE!!! A 128kbps MP3 version is available for download in exchange for your email.
New Blood 010 (Med School)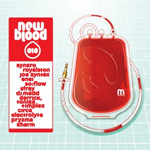 Med School has been on the edge of ground breaking micro-minimal drum'n'bass since it's been launched as an offshoot of London Elektricity's London-based Hospital Records. This is where d'n'b meets glitchy IDM, dubstep and breakbeat, redefining boundaries as delicate cut ups, glitchstep, and half-tempo stompage. New Blood is a series designed to bring the up-and-coming artists to the frontlines before they graduate to become professional 'sonic surgeons' operating in the world renowned Hospital rooms. The roster of appearances includes new contributors from all over the globe: UK, Australia, Hungary, Russia, Germany and even Ukraine. Lots of unknown names are on here, but that shouldn't stop you from enjoying this exhilarating ride.
Ninja Tune XX: 20 Years Of Beats & Pieces (Ninja Tune)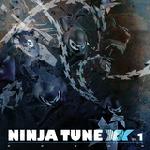 In 2010, the beloved UK label has celebrated its 20th anniversary. Much can be attributed to the music released by Ninja Tune, but as all of it can not be put into words, the label lets the music do the talking. Limited to 3500 copies, Ninja Tune released a massive box set with 6 CDs, 6 7″, two posters, 20 stickers and one hardback edition book. If you missed the boxset, the label also released some of the tracks as two volume double disk compilations, featuring all of its favorites: Two Fingers, Coldcut, The Bug, Eskmo, Daedelus, Diplo, Fink, Amon Tobin, Yppah, Bonobo, Mr Scruff, Jaga Jazzist, The Cinematic Orchestra, The Herbaliser, Blockhead, DJ Food… I can keep going and going, iterating through every name on the label's roster. An absolute must for every collector!!!
Pop Ambient 2010 (Kompakt)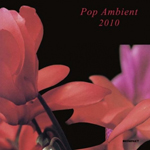 Every year, Kompakt kicks off its release schedule with an installment of its annual Pop Ambient series. Even as I write this, the label has already announced its 2011 lineup. But before we venture into next year, it's important to celebrate the one we let pass on. In the 2010 compilation, all of the usual suspects appear once more, delivering some of their best work yet. We've got Marsen Jules, Brock Van Wey, The Orb, DJ Koze, Thomas Fehlmann, Dettinger, Andrew Thomas, and of course, the label head himself, Wolfgang Voigt (aka Gas). Beautifully layered with ambient pads and modern classical pieces, this release rightfully claims its proclaimed title of Pop Ambient. Feel free to shove this into the ears of your friends as an intro to the ever evolving genre.
The Reconstruction of Fives (n5MD)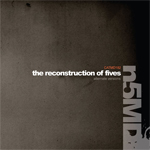 Another label celebrating its anniversary this year is Mike Cadoo's n5MD. Turning 10 years old, the California based label takes on a different approach of summing up all of its wonderful contributions to the evolution of IDM and electronica. The compilation, titled The Reconstruction of Fives features tracks from the label's catalog as covered by a group of specially selected artists. With contributions from Pale Sketcher, Nadja, Architect, worriedaboutsatan, Bersarin Quartett, Ben Lukas Boysen, Jasper TX, Rafael Anton Irisarri, Boy Is Fiction and Miwon, this selection of tracks features a new take on some of our favorites, with each artist's unique signature style. This is a great addition to all of the label followers, as well as an excellent introduction to the new comers.
Scuba – Sub:stance (Ostgut Ton)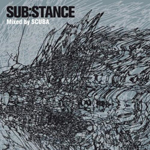 Mixed by Paul Rose (aka Scuba), the man behind Hotflush, Sub:Stance is a compilation filled with UK bass, drenched in the atmospheric and minimal sound of Berlin's Berghain night club. Released on Ostgut Ton, the 24-track mix features some unreleased and exclusive tracks from Scuba himself, as well as Sigha, Pangaea, Untold, Surgeon, Digital Mystikz, and Joker among the many. The journey traverses through minor progressions of bass heavy dubstep until the 4/4 kick picks up the pace with its hollow punch, attributed to Surgeon's style. And now we're in that creepy, cold, and industrial territory of abandoned warehouses turned into clubs turned into temples of aural worship, where frequencies rise from the basement, up through the pipe organs, and drop back to the floor.
Surgeon – Fabric 53 (Fabric)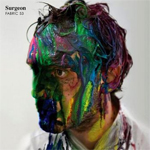 Leave it to Surgeon to mash up a grab bag of banging techno and dubstep tracks, all in one sitting. And leave it to Fabric to treat us with yet another quality mix session of the year. This is [only] a 53rd installment in London club's series, which continues to impress us with its impeccable selection of artists and DJs. This year, Fabric released mixed compilations from Martyn, DJ T., Optimo (Espacio), Demian Lazarus and Shackleton. But it is the prolific Surgeon that wins our hearts with his banging dance floor beats. In just 70+ minutes, Anthony Child flawlessly transitions between 30 (count them!) slamming tracks. From Robert Hood, Marco Bernardi and Orphyx to Ital Tek, Scuba and Starkey, this is a mix that will get your heart rate going, while The Surgeon cuts it up…
Sync Saphir LP (Blu Saphir)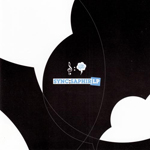 After a handfull of succesfull releases on Fokuz, Hospital, and his own, Syncopix Records, Roland Bogdahn (aka Syncopix) teams up with Jerome Roth (aka DJ-Rome), to put together a brand new compilation for their new imprint, Blu Saphir Recordings. Focusing on the liquid side of drum'n'bass, with techy minimal beats, and atmospheric pads, the unmixed compilation showcases fifteen tracks from a diverse roster of artists. On Sync Saphir LP, followers of Syncopix are also introduced to Mr Sizef, Enei, Edward Oberon, Paul B, Sobersoul and others. Dreieich (Germany) based Blue Saphir label, has been around since 2005, with only about a dozen 12″. If you're not into the heavy wax, you can pick up some EPs through their digital offshoot, Digital Blus.